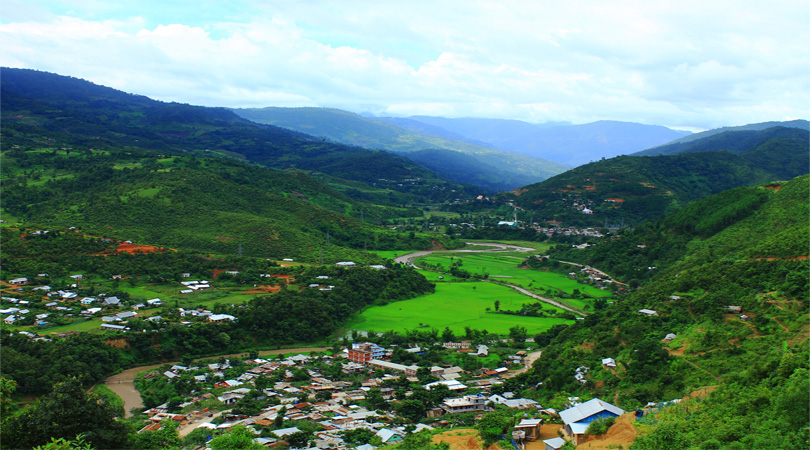 The dry wind blowing across your face, along with the rhythmic whirring of the ceiling fan, lulls you into a sleep. Indian summer afternoons, in particular, are notorious for throwing the masses into a state of lethargy. Venturing outside seems as herculean a task as the thought of it.
However, there are several ways of breaking this summer-time monotony. One is travelling to places with hospitable climates and cool temperatures. Fortunately, India is blessed with several destinations where one can escape for a vacation from the scorching summers.
This blog brings you the 25 best places to visit in India in June.
1- Ladakh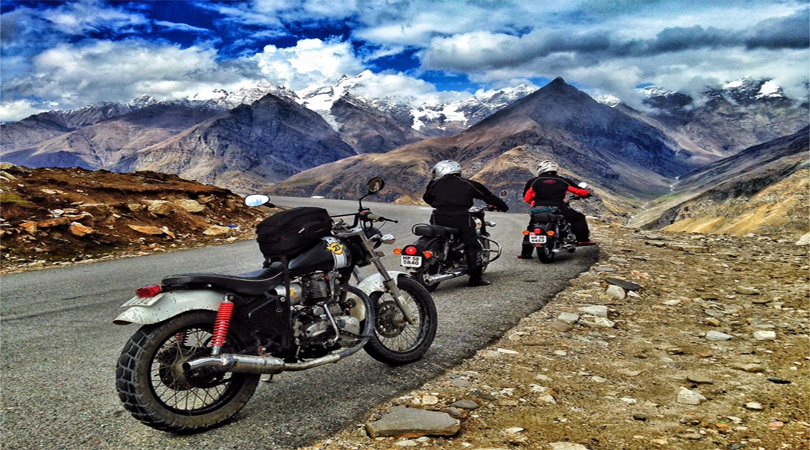 Need more be said? Ladakh, with its heavenly beauty, weaves a magical spell on the visitors. Encircled by the Karakoram Range with its snowcapped mountains, it simply resembles a paradise. Vast azure lakes, mesmerizing valleys and charming mountain passes – there is much here that steals the heart! Of course, the road trip to this place is as fascinating as the place itself.
Read more about: 
2- Sikkim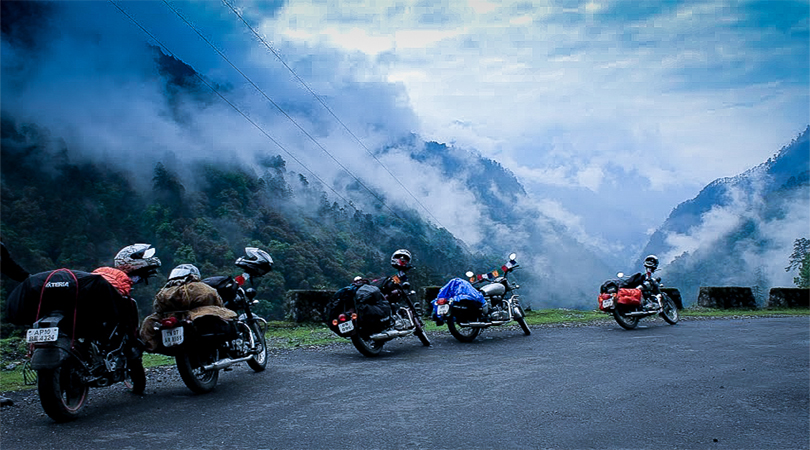 Sikkim, encircled by the colossal Himalayas, is one of the best destinations to visit in India in June. The several tributaries of River Teesta flows through its cities. There is so much to do here! From the ancient Buddhist monasteries to the magnificent waterfalls, from the mysterious caves to the holy lakes, there is a lot to keep one engaged.
Read more about: 
3- Coorg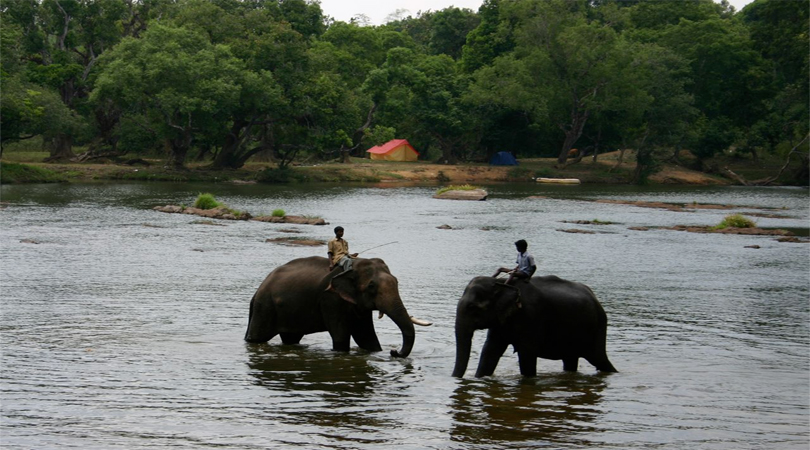 Perhaps, its rolling mountains dressed in perfect greenery, combined with its amicable climate, has led it to be termed as "the Scotland of India." If the scenic landscapes don't steal your heart, then the perfectly laid-out plantations surely will. Its diverse landscape makes it a haven for trekking enthusiasts. Bird watching is another favorite activity here. Further, there a lot of waterfalls and sanctuaries that keep the visitors constantly engaged.
Read more about: 
4-  Kashmir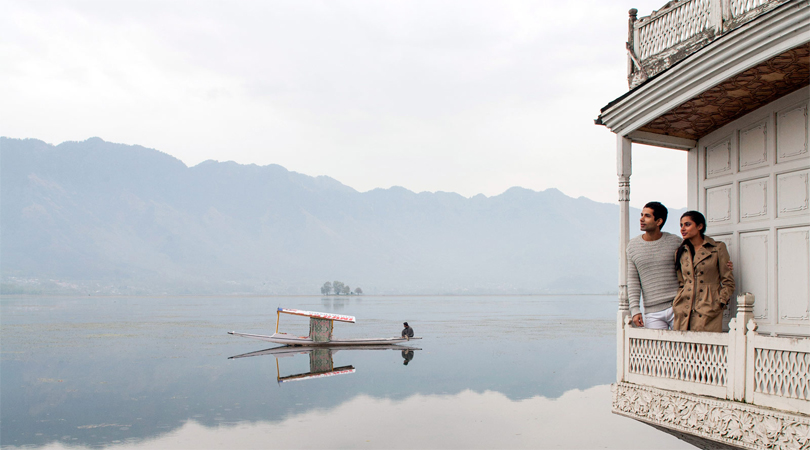 Visiting Kashmir during June is like being transported to an altogether different world. Here, one can take the legendary Shikara ride, spend a night in a houseboat, battle the raging rapids, and much more. Moreover, the surreal climate serves to embellish all the other experiences a visitor may have here. Sounds too good to be true? Try taking a walk in the Mughal Gardens.
Read more about: 
5- Ponmudi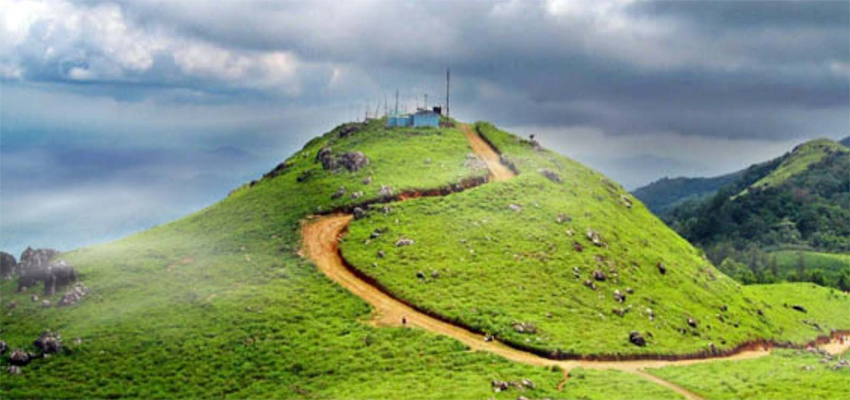 One of the must visit places in June in India is Ponmudi. While the rest of Kerala resembles a pressure cooker during this time, this place surprises one to no end. Tucked away in the Western Ghats, it has everything that a visitor could wish for. With its Golden Valley, sprawling tea plantations, waterfalls and others, it is a great spot to escape from the summer heat.
Read more about: 
6- Mount Abu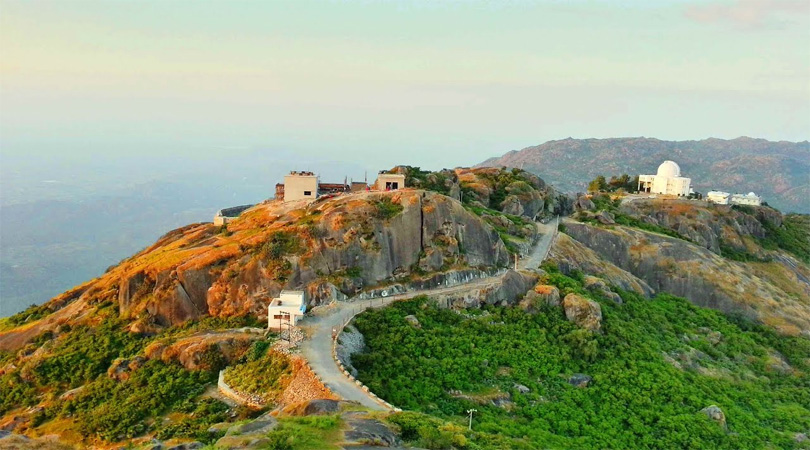 Respite from the heat in Rajasthan? As laughable as it may sound, it's true. Mount Abu, surrounded by dense green forests, is a popular getaway during the month of June, for both locals and tourists. Besides, this place also holds great spiritual importance for both Hindus and Jains alike. One must make it a point to visit the exquisite Delwara Temples in the city. Boating on the Nakki Lake is another favorite activity here.
Read more about: 
7- Manali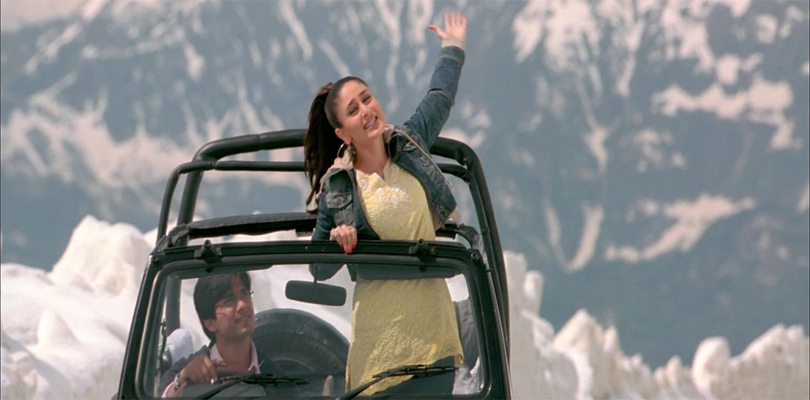 Manali, with its perfect mix of adventure and sightseeing, is the perfect place to head to during this month. It has something for everyone. This place offers spectacular views of the Pir Panjal and Dhauladhar Ranges. The Beas River, flowing through the towns, offers opportunities for river rafting. Here, honeymoon couples can feel the romance in the air, and backpackers an unexplained delight in the welcoming hippy villages.
Read more about: 
8- Almora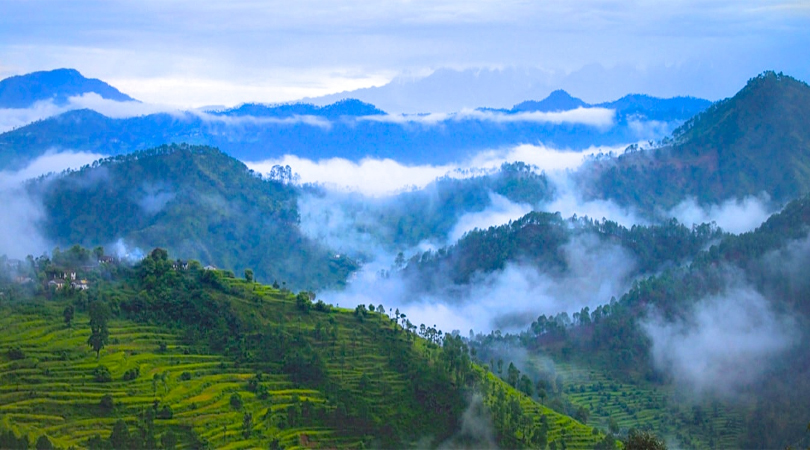 Nestled comfortably in the Himalayan Ranges, and located on the southern ridge of Kumaon Hills, lies Almora. It offers incredible views of the Himalayas. This beautiful town, when viewed from a distance, resembles a horseshoe. Some of the tourist attractions here are the old forts, historical monuments and royal courts. One of the temples worth visiting here is the Chitai Golu Devta Temple.
Read more about:
9- Dalhousie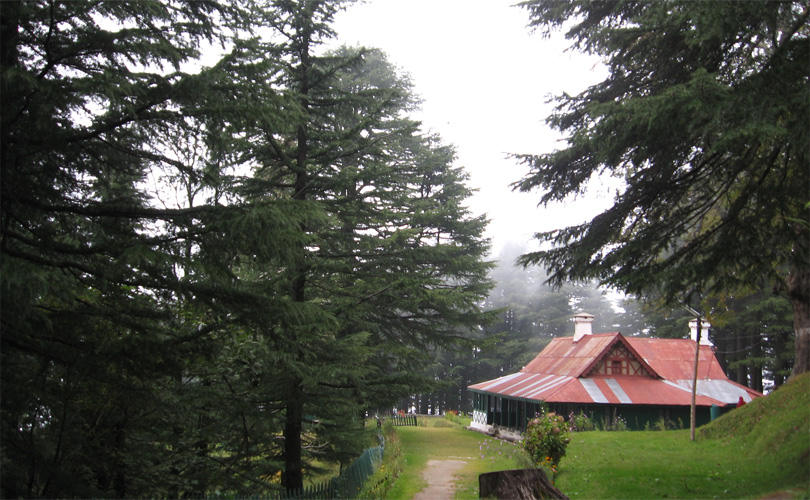 Looking for places worth visiting in June? Head to Dalhousie! This is a hill station which still retains its colonial charms. This town endears itself to tourists by its rich colonial architecture, particularly its magnificent churches. One can get panoramic views of the Chamba Valley and the mighty Dhauladhar Ranges from here. Some of the places worth visiting are Subhash Baoli, Dainkund, Kalatope etc.
Read more about: 
10- Ooty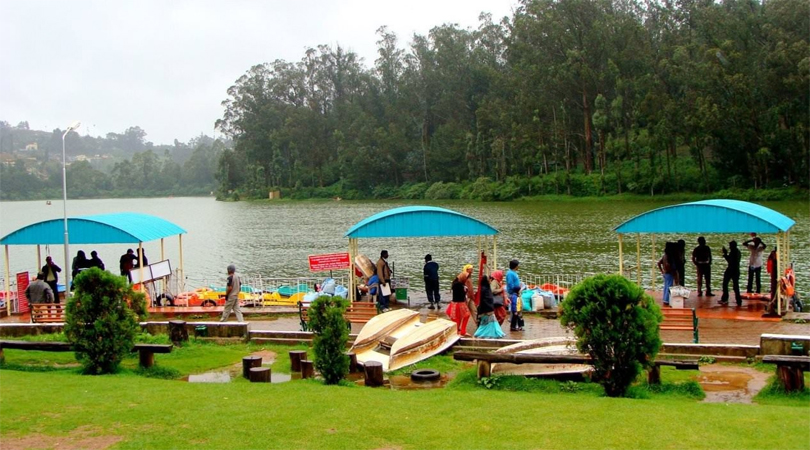 Ooty, or Udhagamandalam, is known as the "Queen of Hill Stations." Here, mist lingers lazily over the hills, and the hills are covered with beautiful tea and coffee plantations. One can visit the Government Botanical Garden and the delightful Rose Garden. Experience the best of Ooty by taking a boat ride on the Ooty Lake, a prime attraction and the pride of the Blue Hills.
Read more about: 
11- Kudremukh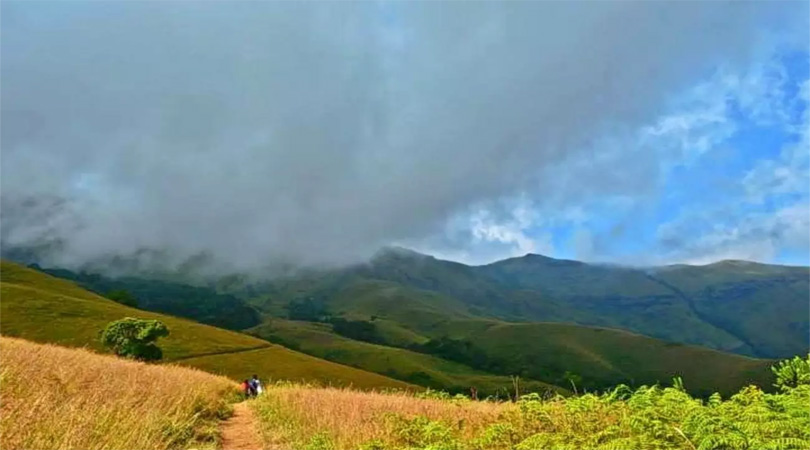 Kudremukh, which also means Horse Face, derives its name from the unique shape of its own peak. This place is a trekker's paradise, and is relatively undiscovered by tourists. A continuous chain of brown hills here is broken by deep valleys and steep precipices. Trekking through the orchids, rivers, ruins of old civilizations etc., is a memorable experience. One of the most scenic places is the Ganga Moola, where the rivers Tunga, Bhadra and Netravati originate.
Read more about: 
12- Aizwal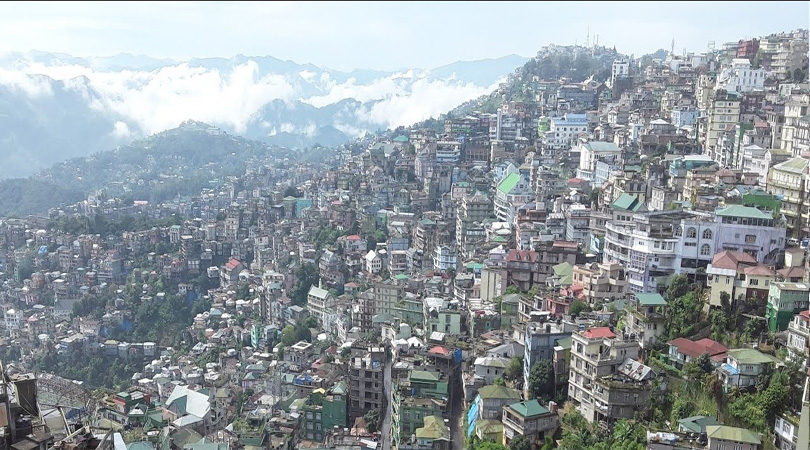 With its moderate temperature, Aizwal attracts visitors throughout the year. The beautiful city lying next to the verdant hills creates a picturesque sight. It's an ideal destination for people looking to embrace nature and absorb in the fresh environment. Moreover, there is a lot of scope for adventure sports like paragliding in the Durtlang cliffs and rafting in the Tlawng River. A particular fascination here is the world's largest family headed by Pu Ziona, who has 38 wives, 89 children and a large number of grandchildren.
Read more about: 
13- Shimla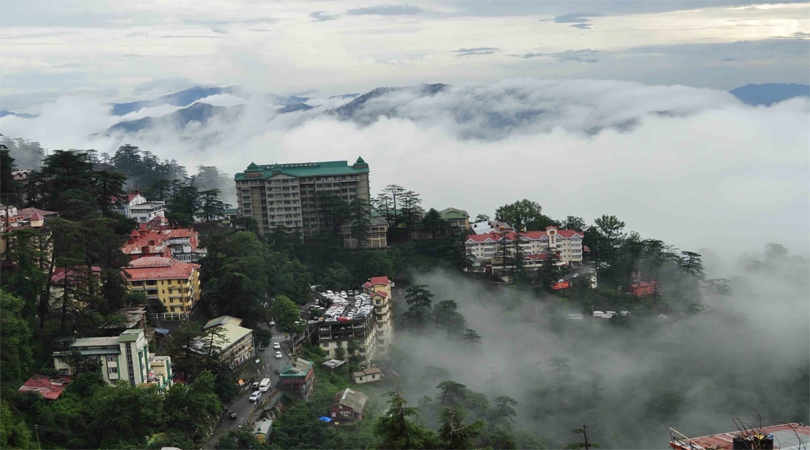 As the summer capital of the British, Shimla still invokes a sense of nostalgia of the past days. It's surreal beauty make it's one of the best destinations to visit in June. It endears itself to its visitors through its lovely climate and marvelous colonial architecture. The Mall, which is the hub of Shimla's social life, is an example of such architecture. One can get an amazing view of the town's hills and distant mountain ranges from its highest point at Jakhoo Temple.
Read more about: 
14- Munnar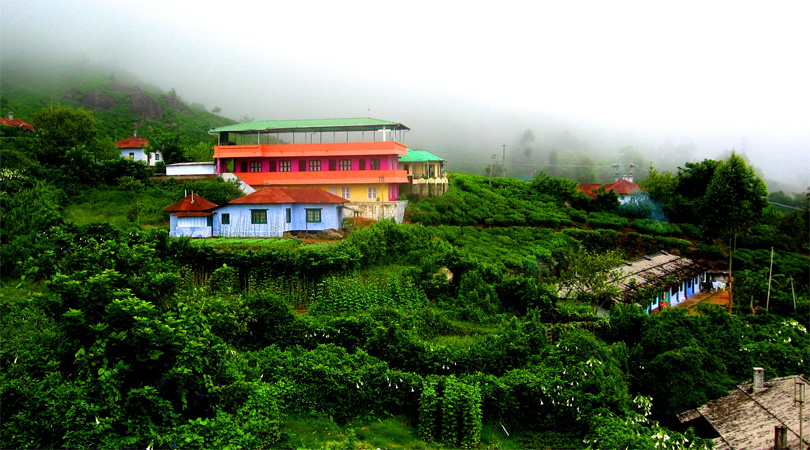 The beauty of Munnar's landscape is intoxicating. Here, the crisscrossing tracks created out of rolling hills carpeted with wonderful tea gardens give a feeling of timelessness. It's hardly surprising that this place served as the summer resort of the British government in India. That apart, its also a treasure house of flora and fauna. One of the main attractions here is the Eravikulam National Park. Pallivasal is another place with scenic beauty, besides being a highly favored picnic spot.
Read more about: 
15- Matheran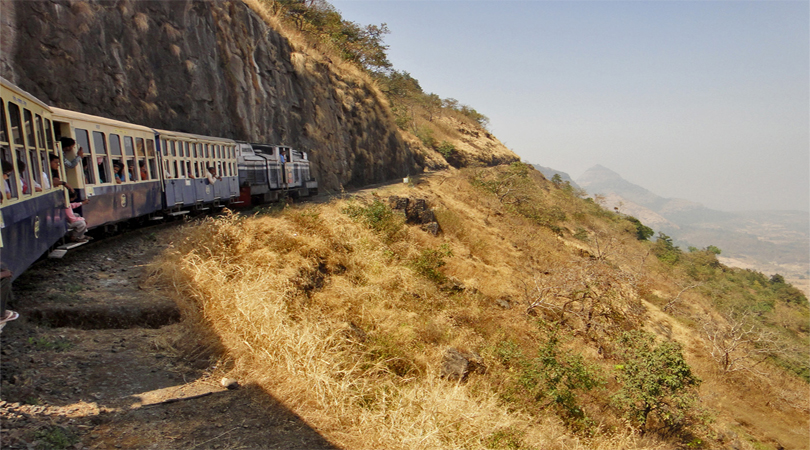 Matheran, Asia's tiniest hill station, is perhaps one of the few places that can claim to be pollution free. This praiseworthy feat has been achieved here by completely banning the use of motor vehicles. This wonderful hill station is an undulating hilltop draped with shady trees and encircled with several walking points. From here, one can get incredible views of the surroundings. Matheran's market place is another of its attractions.
Read more about: 
16- Pachmarhi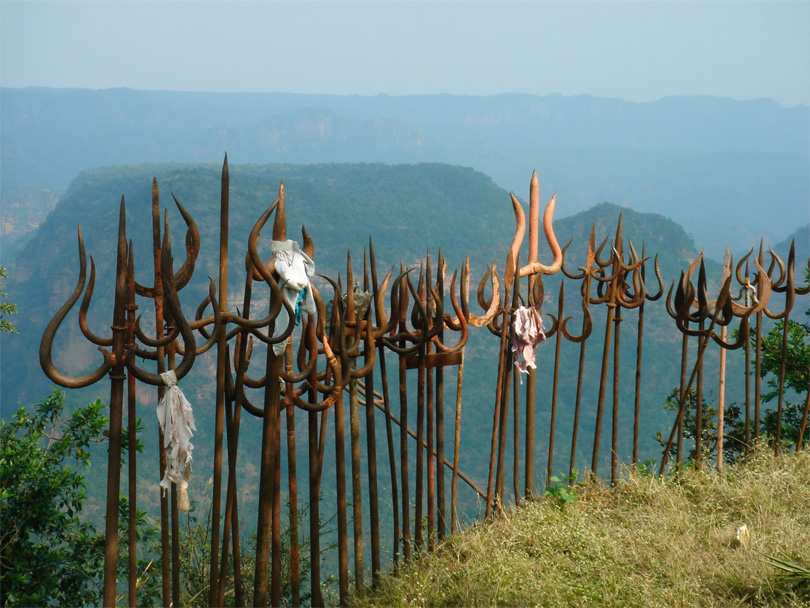 Pachmarhi, popularly known as "Satpura ki Rani," is a place embedded in history. Situated at an altitude of 1100 m, it enchants visitors not just by its amazing weather but also by the natural and historical treasures contained in it. One can witness India's highest waterfalls, Rajat Prapat, with a single drop of 351 ft., here. It's also believed that the 5 Pandavas visited this place and stayed in caves during their exile.
Read more about:
17- Mahabaleshwar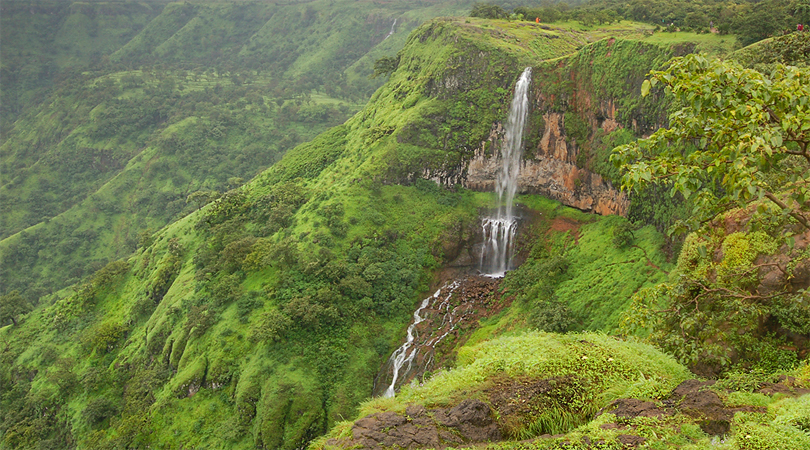 Mahabaleshwar, with its winding roads, cool winds and vintage points that offer mesmeric views of the valley, is a great holiday getaway. A vast plateau measuring 150 km, it reaches a height of 1,439 m above sea level, which is known as Wilson or Sunrise Point. This place offers a lot of opportunities for exploration. One of these is Arthur Point, which offers amazing views of the Jor Valley. One can also try boating on the Venna Lake here.
Read more about: 
18- Tawang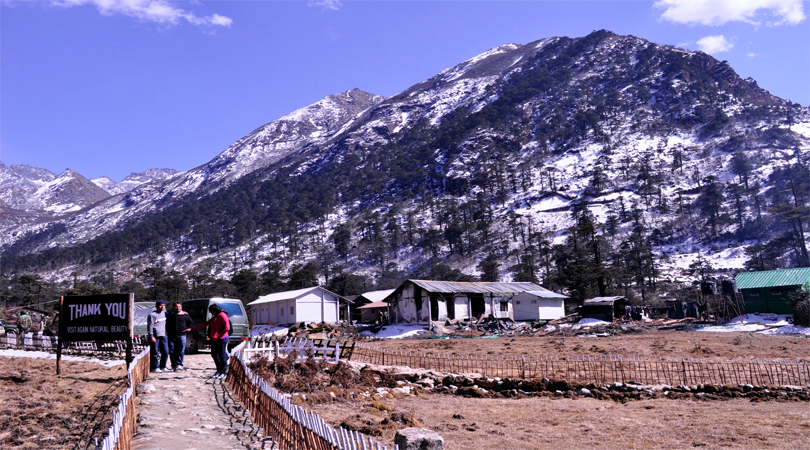 Tawang is yet another of the places worth visiting in June. It is blessed by nature's bounty and gifted with a rich history. Some of the places with overwhelming natural beauty and solitude are Gudpi and Chong-Chugmi ranges, Tawang Chu River and Tawang valley. Further, this place is also home to a number of blue water crystal lakes including Sela Lake, Sangetser Lake and Banggachang Lake, amongst others. Migratory birds flock to many of these lakes during summers.
Read more about: 
19- Kullu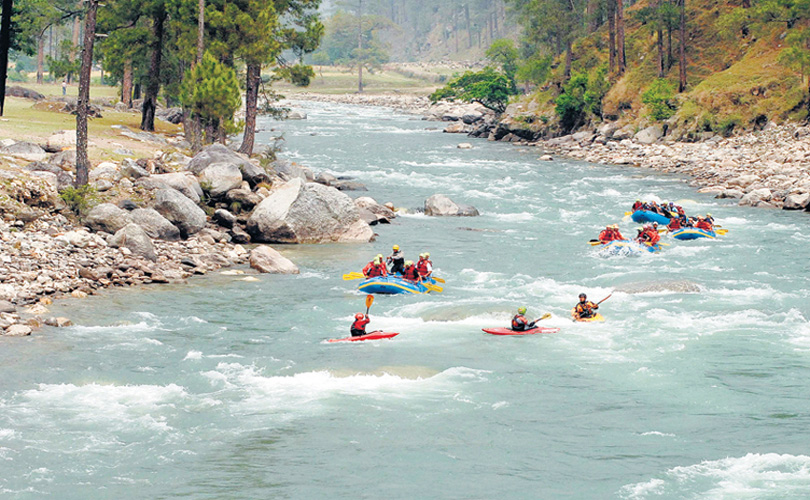 Kullu Valley, spread out beautifully on either side of River Beas, is scattered with nature's gifts, in the form of meandering brooks, gushing streams, splendid forests and wonderful orchards. Here, visitors feel an indescribable joy in exploring the mountain scenery and breathing the exhilarating air of the Himalayas. Some of the places to visit here include The Great Himalayan National Park, Kaishdhar, Banjar, Kasol etc.
Read more about: 
20- Mussoorie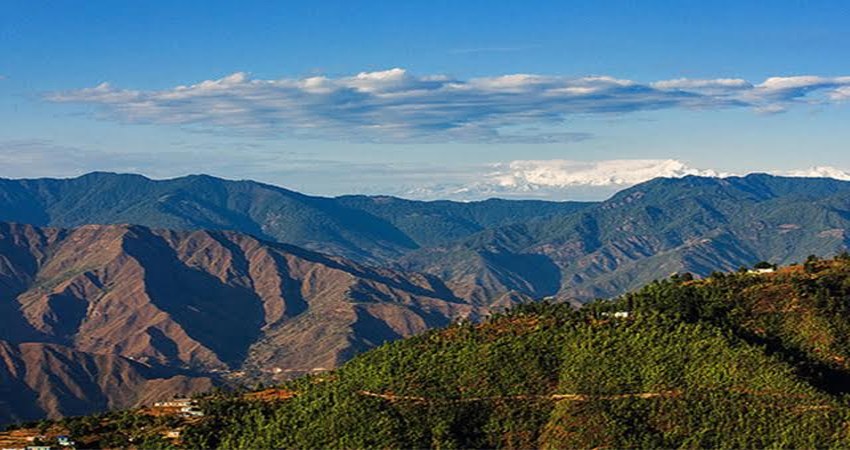 Mussoorie is one of the most famous hill stations of the country. It's located on a 15 km long horseshoe ridge with the magnificent Himalayas in the background. This place beckons adventure sports enthusiasts, trekkers and climbers. One of the main attractions here include a cable car ride towards the summit of Gun Hill. The Mall attracts its fair share of visitors. Mussoorie Lake, the several falls and temples are some of the other places worth visiting.
Read more about: 
21- Kodaikanal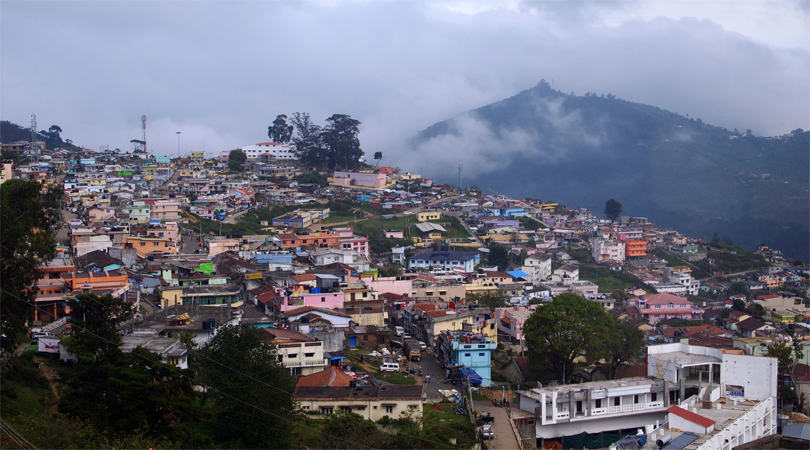 Kodaikanal, located at a height of 7000 ft, is an exotic location. This place is famed for its "kurinji" flowers which blossom once in twelve years. The entertainment options here range from cycling, boating, horse riding to trekking. Some of the famous places of interest here are The Lake, Bryant's Park, The Pillar Rocks and Green Valley View, among others. One of the temples worth visiting is the Kurinji Andavar Temple.
Read more about: 
22- Wayanad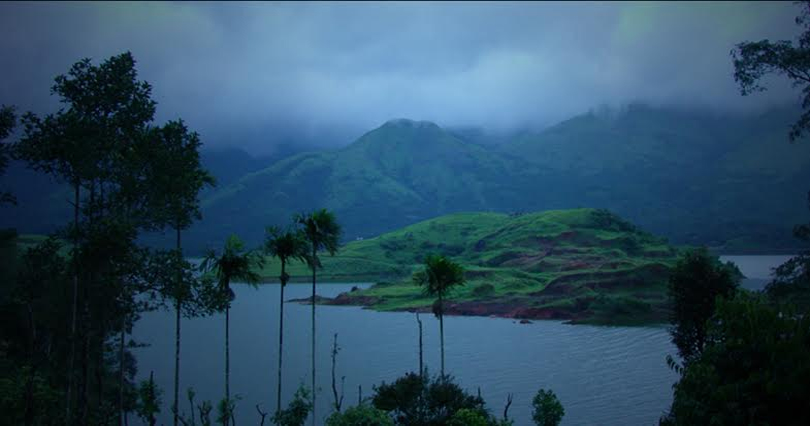 Wayanad, spread across 2,132 sq. km on the lofty Western Ghats, is one of the few places where one witness the beauty of raw nature. These incredible hills are home to some of the world's oldest tribes. Its scenic beauty is simply overwhelming. Visitors here are fascinated by its sub-tropical savannahs, sprawling spice plantations, picturesque hill stations and rich cultural traditions. From Sentinel Rock Waterfalls to Edakkal Caves, from Muthanga Wildlife Sanctuary to Pookkot Lake, there is a lot to explore and visit here.
Read more about: 
23- Dharamshala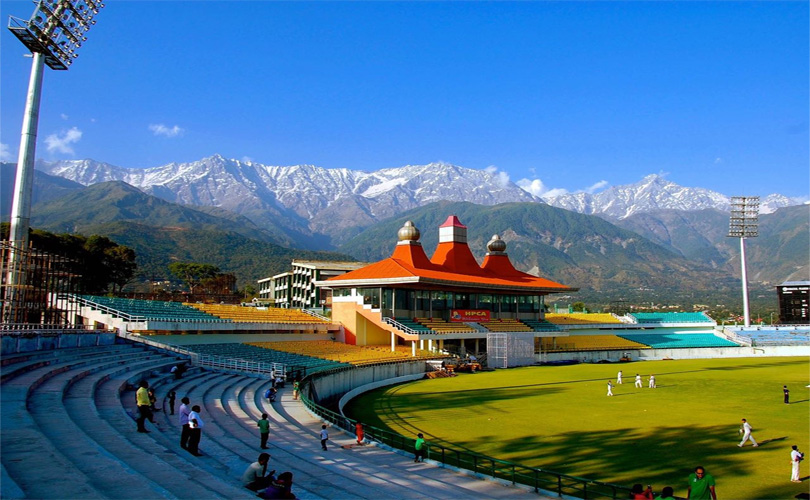 Dharamshala, a beautiful hill station lies adjacent to Dhauladhar Range. Snowcapped mountains envelope this town from three sides, while the valley stretches out in front. This place is dotted with several tourist destinations. One of them is Kangra Art Museum at Kotwali Bazaar. War Memorial is a place worth the visit. Baijnath Shiv Temple and St. John's Church are two religious attractions.
Read more about: 
24- Yercaud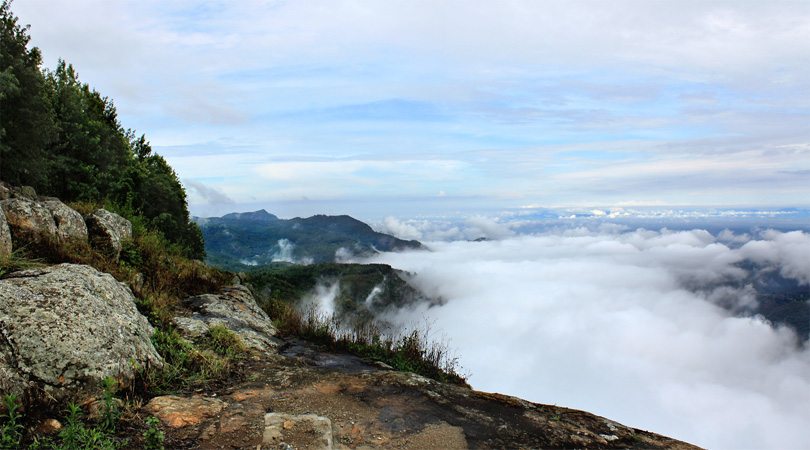 Yercaud, located at an altitude of 4,970 ft, derives its name from the several trees that are found in close proximity to the lake. This place is also referred to as the "Jewel of the South." The best way of discovery this treasure house of flora and fauna is trekking. Orange groves are also found in abundance here. Apart from the Yercaud Lake, some other places worth visiting are Lady's Seat, Pagoda Point, Anna Park etc.
Read more about: 
25- Ranikhet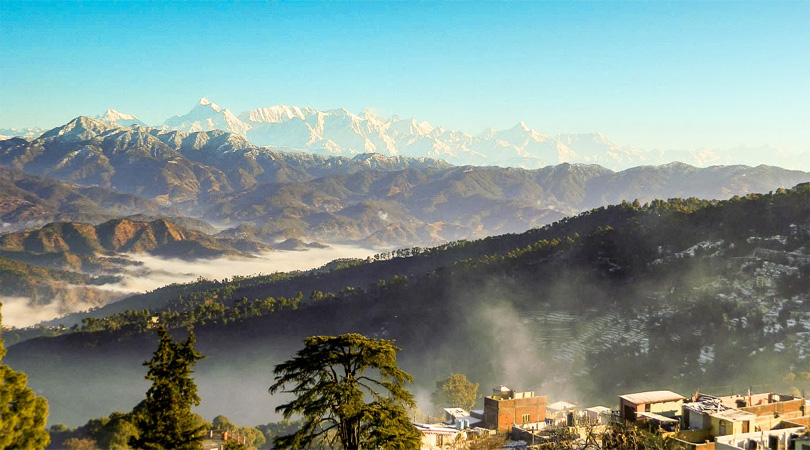 Ranikhet is a place associated with the legends of the Himalayas. This picturesque hill station was rediscovered by the British after having remained in oblivion for long. Visitors are captivated by its healthy climate, tall coniferous trees, vast rolling meadows etc. Upat Kalika, one of the highest golf courses in India, can be found here. Mankameshwar, an ancient temple and Tarikhet are some of the other popular attractions here.
Read more about:
HolidayMirchi.com will help you to make your trip memorable. best of luck.