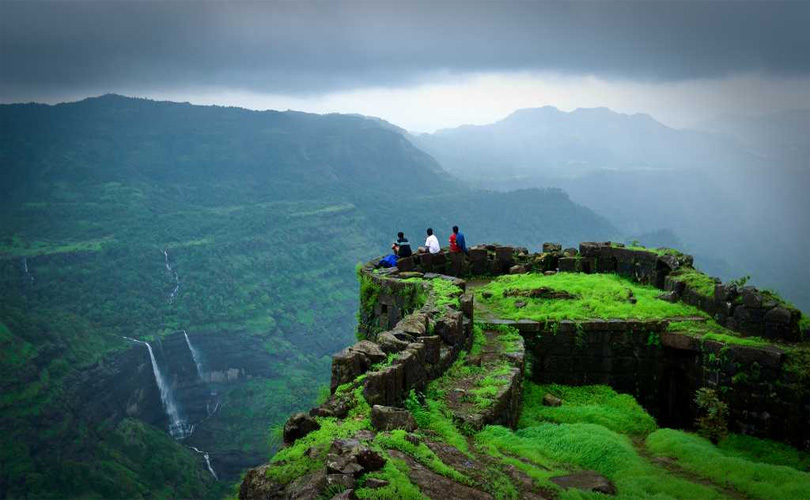 Planning to go out on a trip with your near and dears is always a brilliant idea. It is the best way to come out of your daily busy schedule and give some space to you and your family to spent some memorable moments with each other. Although managing time for family outings is not an easy task but one should must strive to level the balance between professional and personal life and nothing won't be better than going out for a holiday with friends and family. And if you have plans to visit Mumbai than you can go for it and it would be an amazing trip. The commercial capital of India is the most preferred destinations in the mind of tourists. Amongst the two big Metropolitan cities of India, Mumbai is going to be the world's largest city. It is known to be the city of opportunities, the city for fortune seekers. Although Mumbai city has many renowned beautiful places, monuments, beaches, but there are some other nearby destinations which can be visited. Here is the list of some of the famous destinations near by Mumbai.
Read more about: 
Khandala: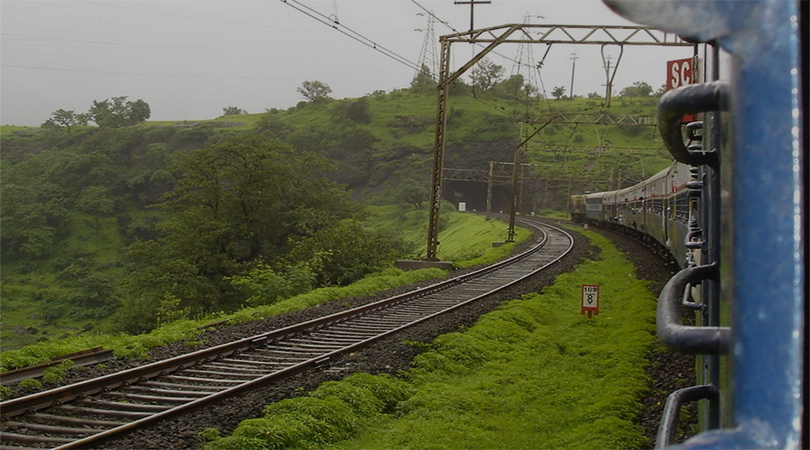 A beautiful hill station known for its beautiful weather and greenery. It is located in the western ghats of Maharashtra. It is a major link between Mumbai and Pune the two major cities of Maharashtra. Khandala is a well connected to rail and road traffic and it is about 107 kms from Mumbai. The famous road link Mumbai, Pune expressway, which is India's first six lane high speed tolled expressway passes through khandala and it is amongst busiest roads of india. Khandala is the ideal place for rock climbing and is stuffed with beautiful hills, valleys and lakes.There are many famous spots for tourist attractions like the famous Duke's nose peak which is ideal for rock climbing. Then there is a Tiger's Leap which imparts a scene as if a tiger is leaping into the valley when somebody look towards the valley from this point. There is Amrutanjan point located high up and provides an amazing view of the places nearby. We have bhushi lake which is an ideal spot for tourists to take a break and gossip while enjoying the lovely waterflow from the river surrounding greenery. Accommodation facilities for tourists are available with ease for tourists and different cuisines like Chinese, continental, Indian are available.
Read more about: 
Aurangabad: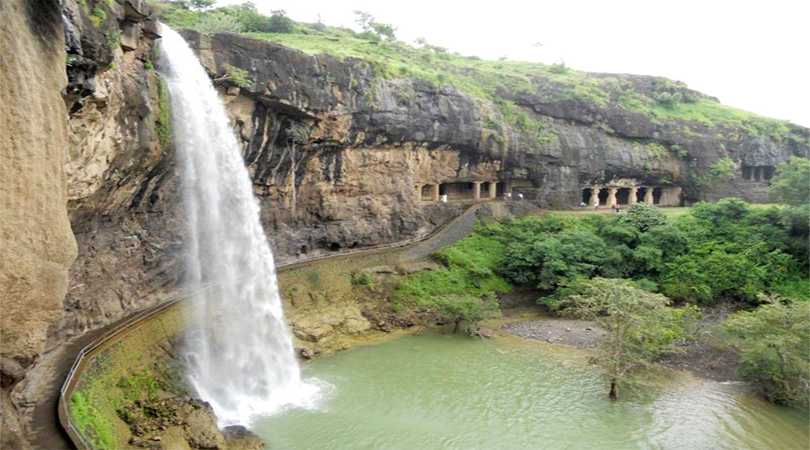 The Tourism Capital of Maharashtra, Aurangabad is a city of architectural heritage. This city is amongst main cities of Maharashtra. This city is known for the famous Ajanta and Ellora caves and there is a famous fort known as Bibi ka Maqbara.The ellora caves are situated at about 30 kms from Aurangabad. The distance from Mumbai to Aurangabad is about 327 kms. Aurangabad got its name after the famous Mughal king Aurangzeb. And if you are planning to explore this place then the ideal time to visit here is in between the months of October and march.
Read more about: 
Nashik: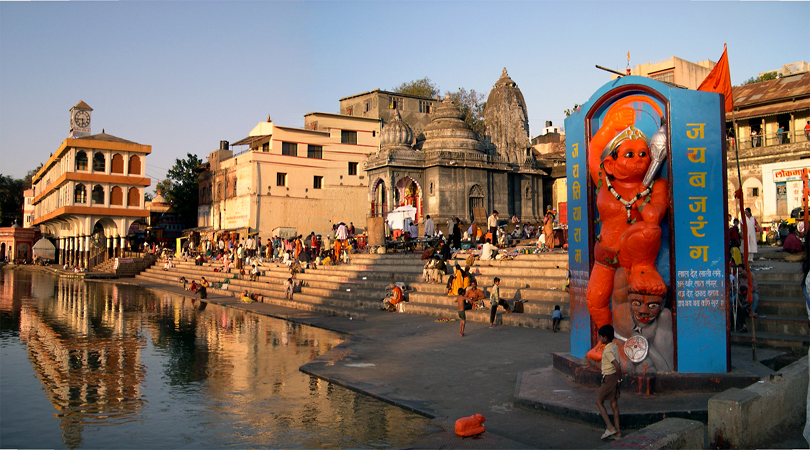 A city famous for temples. With a distance of about 167 kms from Mumbai Nashik is known as the ancient city of India. It is located on the banks of river Godavari this city is one of the most sacred spots for Hindus. This region is famous for growing wine. There are many temples to visit here in this city like Muktidham temple, Kalaram temple, Someshwar temple And Kapaleshwar temple. There are also some famous Forts located here like Trigalwadi fort, Harihar fort and Ramshej fort. From Nashik at a distance of about 30 kms is the Famous Trimbakeshwar temple of Lord Shiva. This temple is a well known Holy place of India and out of 12 Jyotirlingas this shrine is one amongst them. This place is also the point of origin of Godavari river. Maha Kumbh Mela which occurs after every 12 years takes place at Nashik. It is one of the world's biggest religious gatherings. Millions of pilgrims visit here during the Kumbh Mela. Nashik is a holy city.
Read more about: 
Karnala bird sanctuary: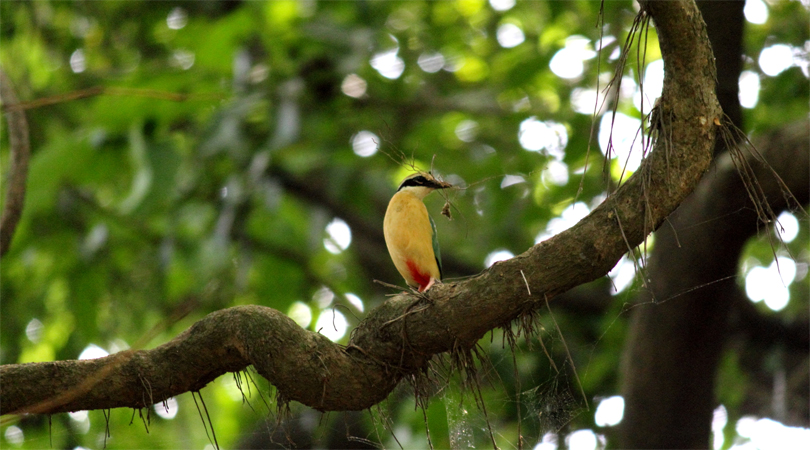 It is located in Raigad district and is about 60 kms away from Mumbai city. The ideal time to visit here is between the months of November to February. This place is located on National Highway 17 which links Mumbai and Goa. This place is an ideal for trekking. There are many hotels to accommodate Tourists nearby the sanctuary. This bird sanctuary is around the famous Karnala fort. With more than 150 species of birds and about 37 species of migratory birds this place is ideal for people who are fond of exploring birds. There is a wide variety of birds like Kingfisher, cuckoo, woodpeckers, eagles comprising a huge number of birds. The nearest railway station from here is panvel, and from panvel buses are also available at a duration of 30 minutes. This place is not too far from Mumbai and so is accessible with ease.
Read more about: 
Matheran: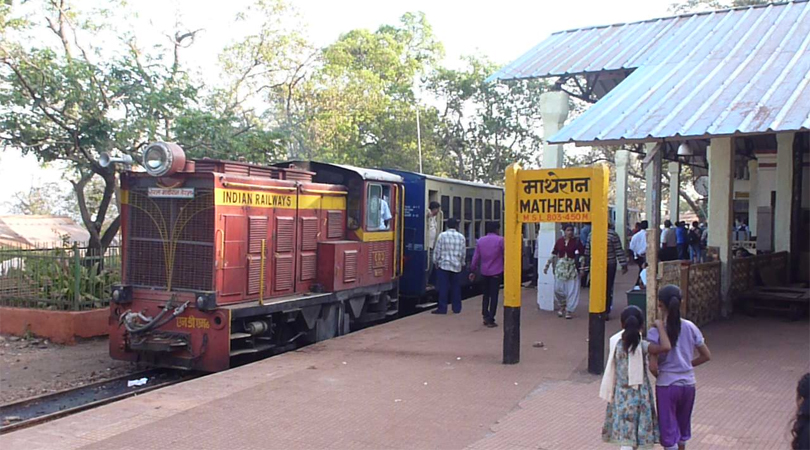 Located about 90 kms from Mumbai, it's a beautiful place to visit. This place is known to be the only hill station in Asia, where entry of vehicles is totally restricted ,however ambulances are not restricted.The means of travelling here are Hand pulled rickshaws and horses. Matheran joins the neighboring metro cities like Pune and Mumbai so it's among prominent places for tourists from nearby cities to enjoy. There are lakes, parks and high hill points which are amazing to see. This place is ideal for trekking and during rainy season's the joy of this place doubles. The nearest railway station is Neral, and from Matheran Toy train runs which connects to Neral. Matheran has plenty of hotels for tourists and so there is not any inconvenience for the travelers to stay.
Read more about: