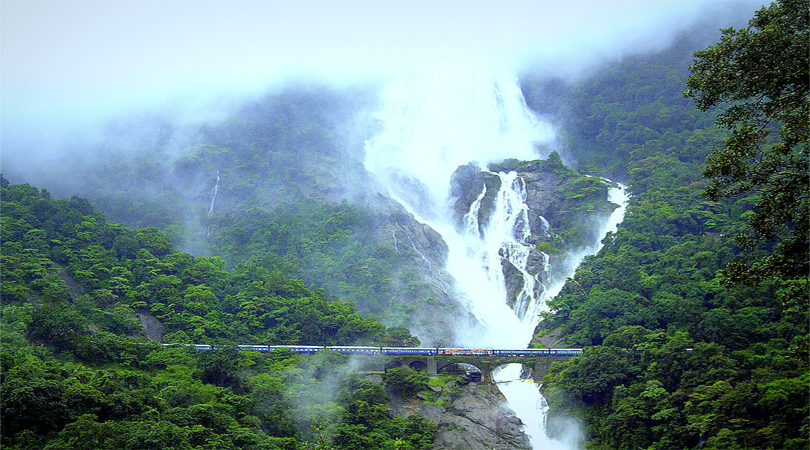 Traveling is bliss! While you embark on a journey, you come across, not just the sites, but also various experiences and people who become a part of it. With every travel, you live a new life altogether! And the best age to travel is probably when you are in your late teens, the time you are young, curious, and free, energetic enough to trek across the world with your backpack!
Here are the top 10 places in India which you have to visit once, before you turn 20. India, because the demographic of this country is dominated by youth and so is the life. Indian travel destinations offer you a lot to learn from and make a perfect getaway for the youthful you!
Nanda Devi, Uttarakhand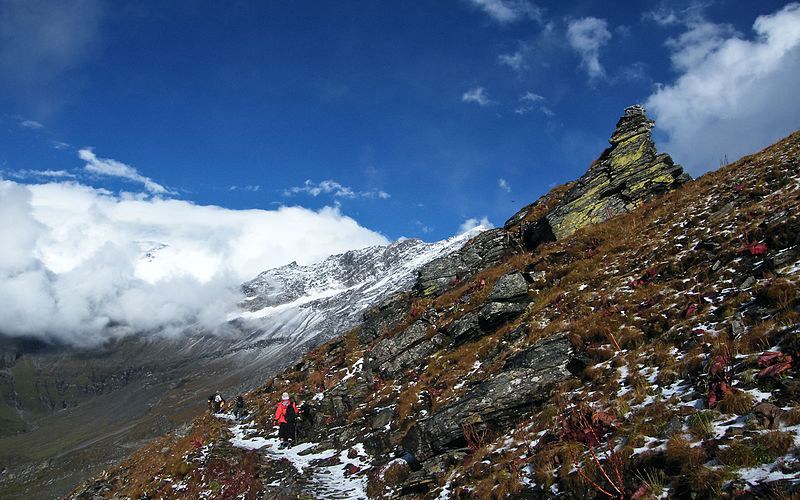 Nanda devi biospehere reserve, Photo by Spattadar, CC BY-SA 4.0
Sitting quietly in the lap of Uttarakhand, once famed as the highest mountain in the world and currently the highest in India, this range reaches an altitude of more than 25000 feet! The Nanda Devi Peak is the perfect place for adventure activities which include trekking, hiking and camping. It is the birthplace of eco-tourism in India because from rare wild flowers to an amazing range of wild animals to breathtakingly beautiful meadows and pastures, Nanda Devi has a lot to offer. Now, won't that be unfair if a new-age traveller misses out on an opportunity of this heavenly voyage?
Read more about: 
Goa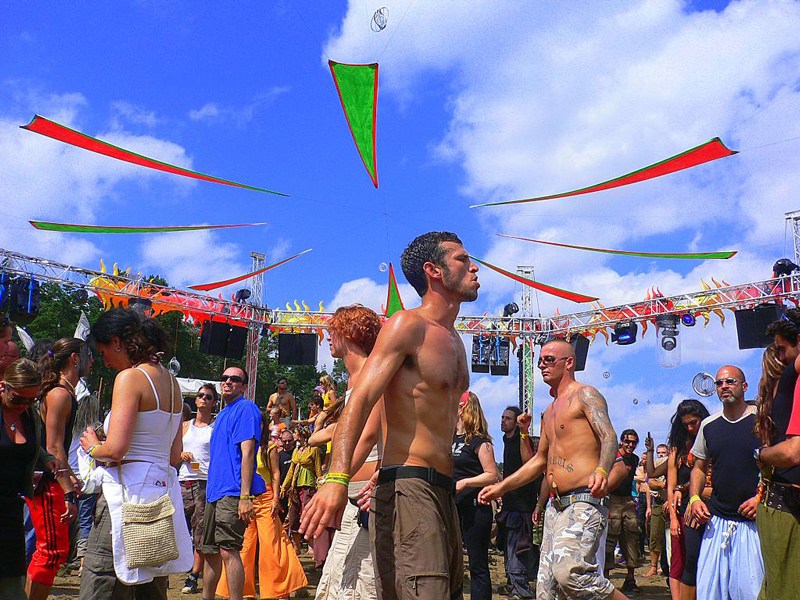 Goa carnival, Photo by Retinafunk, CC BY-SA 2.0
Goa sure gets a youngster rolling! The most fun destination a youngster can visit in India. The entire state puts you in a relaxed zone, where you can think of nothing else but to live your life to the fullest. Be it shopping, music, food, parties, travel, or anything that excites you, Goa is the one stop Indian destination for doing everything that you call Cool! Plus, for the curious souls, Goa has been a colony of the Portuguese, and hence is studded with churches and other building which will transport you to a different century.
Read more about: 
Dudhsagar falls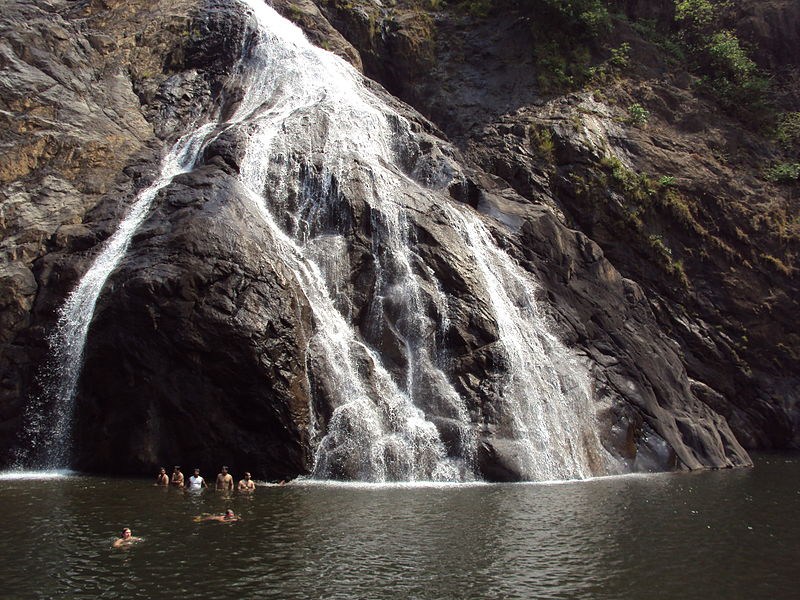 Photo by Jagadhatri, CC BY-SA 3.0
Doodhsagar Falls is located on the borders of Karnataka and Goa, therefore, when in Goa, you must not miss out on the chance to visit this alluring waterfall. The stunning and enthralling beauty of the waterfall isn't the only reason to visit this place. Sure, just the pulse kicking effect of the waterfall and serenity makes the visit worth it, but what increases it exponentially is walking through the nearby jungle with another small waterfall situated in the heart of the mountains.
You can reach Doodhsagar falls via a 60 Kilometre ride from Panaji.
Read more about: 
Jaisalmer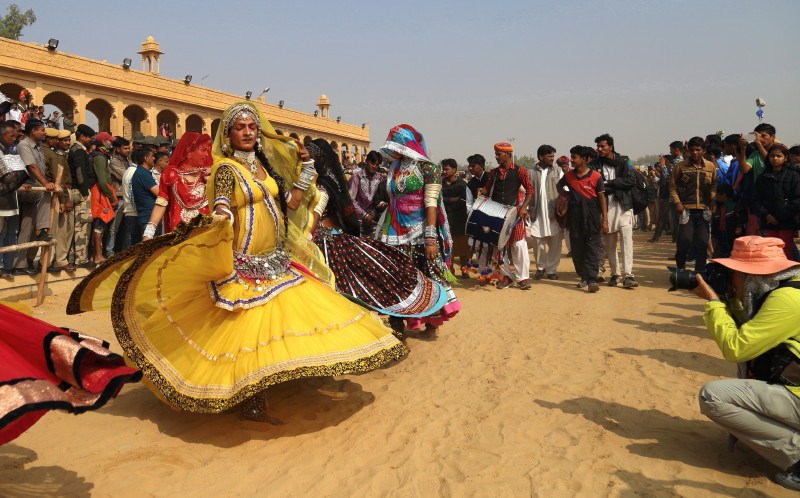 Jaisalmer festival, Photo by ASIM CHAUDHURI, CC BY 2.0
Well, what could Jaisalmer have to offer for the amusement of a bunch of youngsters? A must Visit attraction in Rajasthan, where golden sands adorn the ground, the sky is pristine and you can see, nothing else but, blue skies and golden sands merging into one at the horizon. An opportunity to set up a tent beneath the clear skies, folk music and mesmerising aroma of the authentic Rajasthani Cuisine. And experience of the thrill of some nerve-numbing adventure sports like dune bashing, preselling, desert treks, etc and a sneak-peek into the lives of the early royalty through the historical forts in Jaisalmer. Yet, one might wonder what does it have to excite a youngster!
Read more about: 
Chadar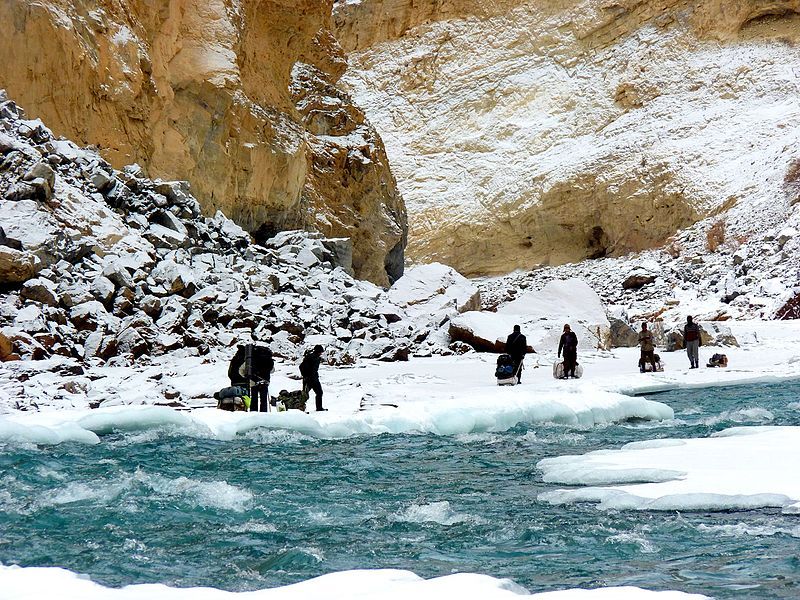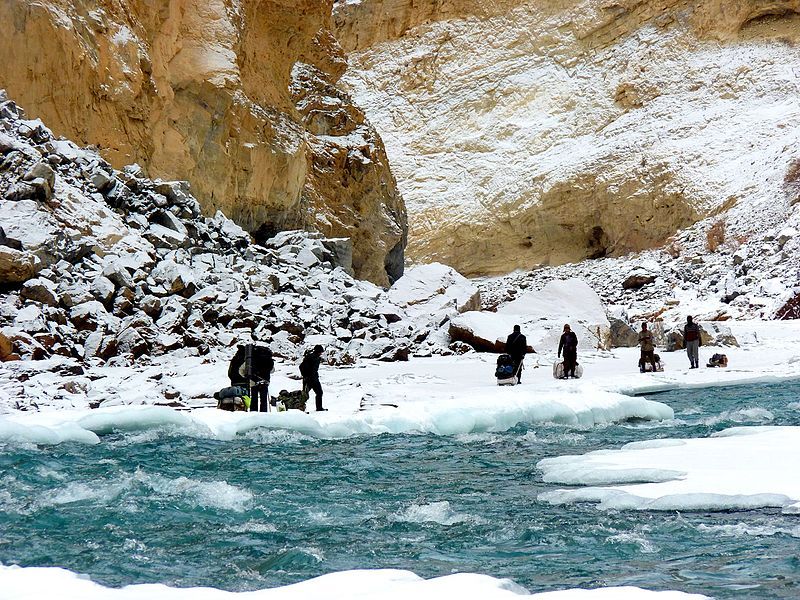 Photo by Sumita Roy Dutta, CC BY-SA 4.0
Chadar Trek in the Zaskar region of Ladakh is the place if you are looking to satisfy the young age thirst for adventure. Taking up this trek will probably turn out to be the deadliest decision of your life. As Chadar is a frozen river with steep mountains on either side. With approx. 16 km. to walk in one day and with temperature as low as -30 degrees, this is surreal! Then again, you are going to cherish every moment of it, given you survive it!
Read more about: 
Coorg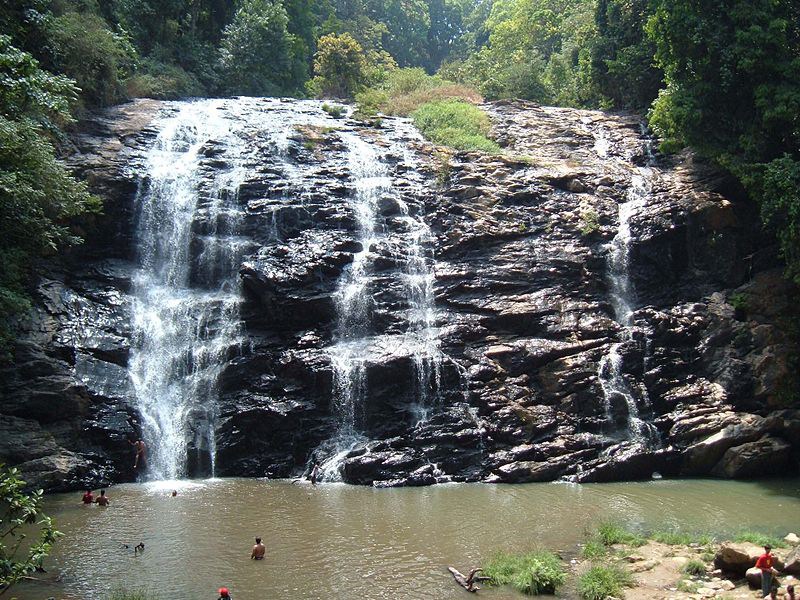 Photo by Nmadhubala, Public Domain
Popularly known as the Scotland of India for its scenic beauty, Coorg is the perfect heady mix of adventure, pleasure and peace. Its monasteries, pastures, waterfalls, lakes and fishing add to the peace, they make you inexplicably calm. Then comes the pleasure and adventurous part. From watching wild elephants being tamed and trained to camping in the wild to microlight flying to river rafting to mountain biking to hill climbing and trekking to waterfall rappelling, Coorg can give you serious adrenaline rush!
Read more about: 
Andaman and Nicobar Islands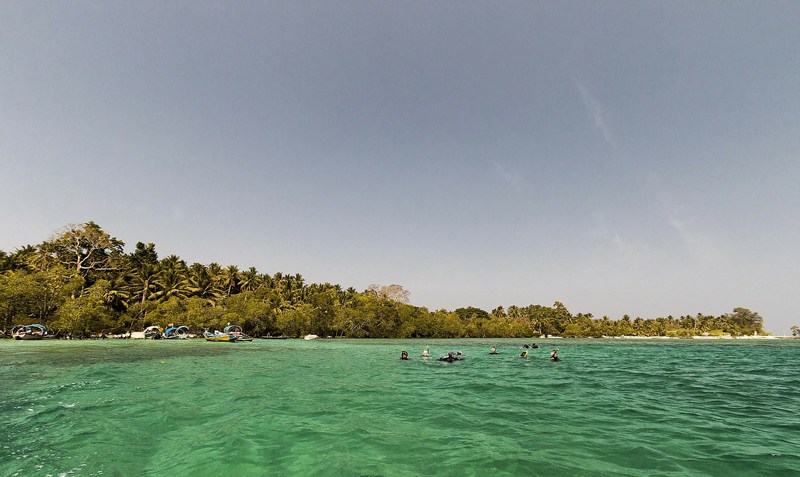 Havelock beach, Photo by donvikro, CC0 1.0
Apart from its scenic beauty and unparalleled feeling of independence and solitude, these islands (572 in total) have a serious lot to offer. The first obvious islands can offer are beaches, you can either sit and soak the sun or indulge yourself in swimming, snorkelling, scuba diving, parasailing, underwater walking, jet skiing, swimming with elephants and, a dreamlike view of bioluminescence. Once off the beach, you can visit cellular jail (the famous "kaala paani"), museums and go for birdwatching, light and sound show and trekking. Things to do in Andaman and Nicobar Islands are quite fun and you won't want to skip out on any.
Read more about: 
Kolkata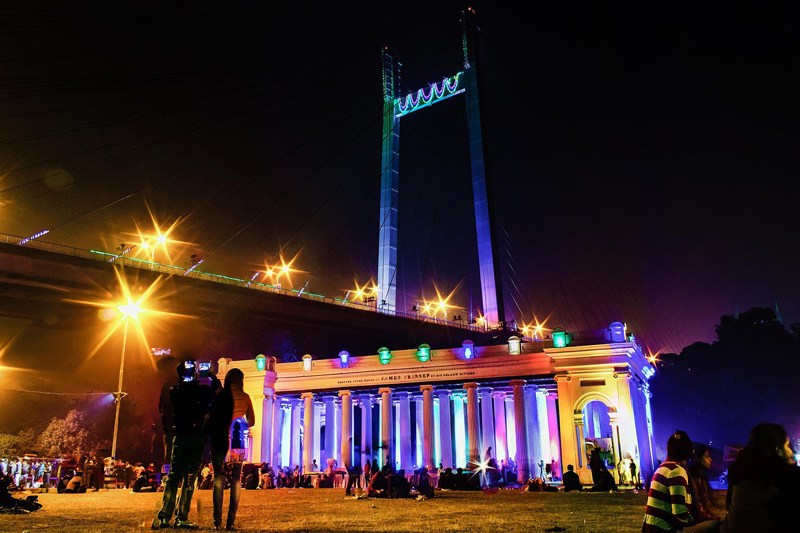 Night life of Kolkata, Photo by IamASHU, CC0 1.0
The City of Joy, Kolkata might not have many adventurous retreats, but a visit to Kolkata is a treat to the eyes, ears, and brains! Because it is the best possible combination of philosophy and reality. The city is famed for its excellence in literature, music, dance and culture. And is home of the oldest museum of India, a foodies' paradise and a one stop destination to shop for the trending traditional Indian souvenirs. The thing about Kolkata is, people and food are inseparable! The best food you could possibly eat and maybe not the sweetest, but the kindest people you can ever meet. Discover life!
Read more about: 
Banaras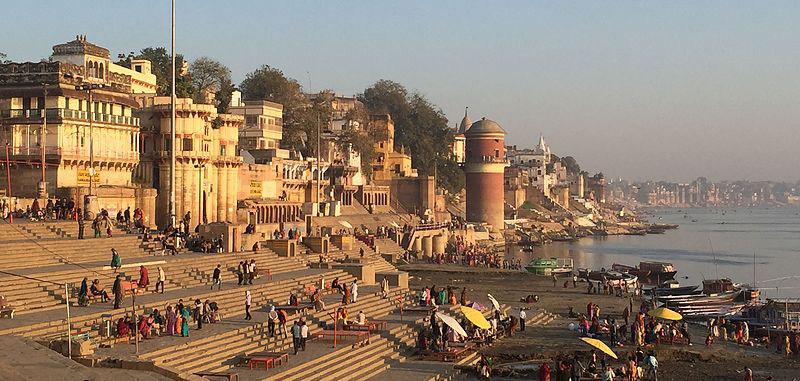 Banaras ghat, Photo by Shiv Ram, CC BY-SA 4.0
Now, Banaras might seem a bit out of context, but when you are young, and discovering life, everything new seems so, doesn't it? When you are young, you are more open to learn, and this is the age when you should discover the spiritual side of you. Therefore, a visit to Banaras before you are 20 is recommended as the vibe of this city of Gods are enchanting as well as nourishing. They will act as a food for thought and nourish a new and subtle your dreams and aspirations and inspire you to achieve success. So, pay homage to the city, before you embark on the journey of relentlessly chasing your dreams!
Read more about: 
Rajasthan
Last but not the least, it is time you knew your culture to a greater depth! Live the culture, the mouth-watering food, the unforgettable history, the battles of valour and respect and much more. Be it Udaipur, Jaipur, Jodhpur, Ajmer, Bikaner etc., every city in this majestic state will wake the royal in you and help you discover yet another side of yourself!
Summing up, below and near 20 is the best age to travel because you are not tangled in the trap of life yet, and it is the time when you shape the person you become for the rest of your life. With your traveling experiences at hand, you can definitely become the best version of you.
Read more about: