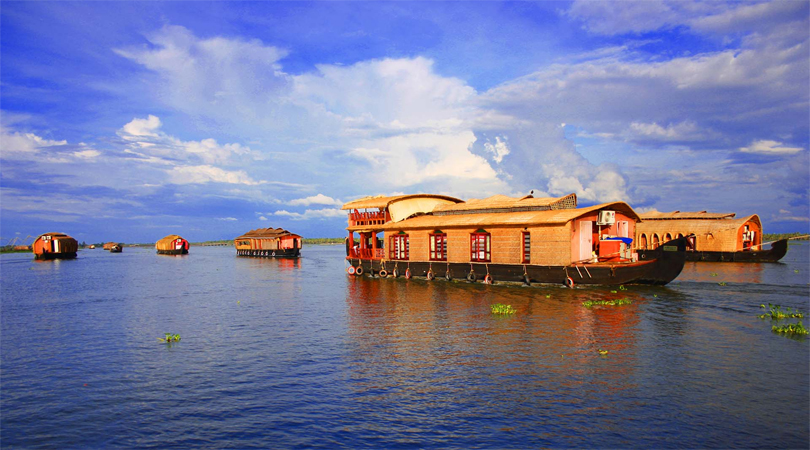 Palakkad is a city in Kerala. It is also known as Palghat. As it is visited by a number of visitors, the hotels in Palakkad see an influx of a lot of tourists every year. The city spans an area of approx 27 square kilometers and stands as the seventh most populated place in the state. It is about 340 km from the capital city, Thiruvananthapuram.
Palakkad is situated at such a location in Western Ghats that it is considered the gateway to Kerala. There is a mountain pass called the Palakkad Gap between the city and Coimbatore which is about 50 km away. It falls between the Nilgiris and the Anaimalai Hills. Coimbatore is the nearest airport to this city. It is well-connected to roadways as well as to train routes. Some major tourist attractions in Palakkad are as following:
1. Palakkad Fort –
Hyder Ali built this fort in 1766. It finally came under the occupation of the British in 1790. It is more commonly known as Tipu Sultan's fort. It is well preserved and the prison of the fort is still in use by the administration. There is a Hanuman Mandir as well within the premises.
2. Malampuzha Dam –
This dam is about 8 km away from the center of the city. It was built in 1955 and stands as the largest reservoir in the entire state. There are gardens around this dam which makes the whole setting amazingly scenic and serene. Kava is a place at Malampuzha Dam where people watch and enjoy the view.
3. Kalpathy –
It is one of the major Tamil Brahmin quarters of the district of Palakkad and holds an annual Temple Car Festival known as Ratholsavam. An annual music festival is also held here. The history of this place dates back to 15th century.
4. Dhoni Waterfalls –
This is a spectacular spot to see the wild animals like elephants and boars quenching their thirst at this natural and unspoiled place. Because of this reason, a strict patrol is done and visitors have limited space to explore.
5. Jainimedu –
This is a Jain temple close to the railway station of Palakkad. It is a main center for a number of Jain devotees. It is dedicated to Chandraprabha, a Tirthankar of the Jain faith.
6. Meenkulathi Bhagavathi Temple –
This is one of the most revered Amman temple situated in Kerala. The fishes here are never caught as they are considered immensely sacred. The structure of this temple is built in Kerala Style. You can find here two entrance, first one is in the north and other is in West.
7. Silent Valley National Park –
Covering an area of more than 236 sq. km, Silent Valley National Park is the largest park of the state of Kerala. The evergreen and rain forests found here are undisturbed and preserve their natural order. This park constitutes a major part of the Nilgiri International Biosphere Reserve and it is part of Western Ghats World Heritage. While in Palakkad, this is a must visit site.
A vacation in Kerala with this hidden hamlet Palakkad will give you an ultimate experience that you never have.