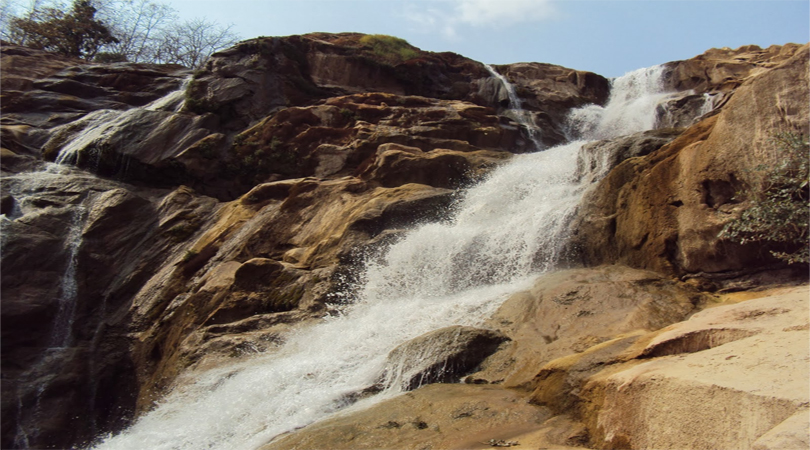 Hyderabad is not just a bubbling IT hub, but also has a plethora of brain soothing destinations around its periphery. Well, the hard-working native, as well as migrant population of Hyderabad, need their share of relaxation, especially during the weekends. Not a problem! The city of Hyderabad has some stunning getaway options available in and around, which are not just amazing to spend a whole long vacation at, but also are perfect for that one-day trips around the city. If nature is what attracts you the most, then bathe away your blues in the ethereal waterfalls that this city and its surrounding areas are blessed with. Sheer delight!
So once your search for the best Chennai to Hyderabad flights is over, it's time to look around the city and plan your vacation accordingly. Summers are the best time to take a plunge in the cold water of a swimming pool, a lake, an ocean, or how about bathing under a cascading waterfall? The entire idea seems to entice each and every sense of our body, right? So if you are in Hyderabad, then you must visit these stunning waterfalls around it to beat the heat in style!
Ethipothala is a well known waterfall shaped by the mountain streams which tumble from a height of around 70 feet into a tidal pond. Three rivers– Nakka Vagu, Tummala Vagu and Chandravanka Vagu join to frame this waterfall. According to legends, saints performed atonement at this spot. The caves close to these falls validate their presence at this spot. Ethipothala Waterfall is likewise an extraordinary spot for gentle trekking and outdoors exercises, along with an invigorating nature touring.
At the Pochera Falls, the water courses through some rough beds for some stages and then finally plunges into a major pool from an altitude of around 40 feet in 2 stages. You could drive down to these beautiful waterfalls close to Hyderabad for a delighful family picnic. The best time to visit these falls is during monsoon and post-monsoon, and it is not prescribed to get into the base of the falls amid peak monsoon season.
3. Kuntala Falls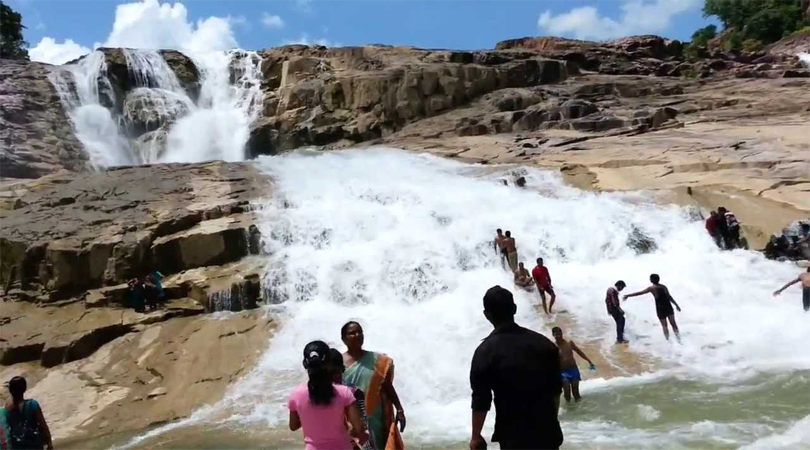 Kuntala falls cascade through two stages and can be seen as two separate falls after the peak monsoon season. It is one of the most popular spots for one day getaways from Hyderabad. The tender breeze and the fresh aroma of the fauna around is truly an invigorating experience. So if you are knocked down entirely by the stress and pressure of the monotonous life, then plan for a trip to the Kuntala Falls. Nothing's a more livelier experience.
4. Mallela Theertham Waterfalls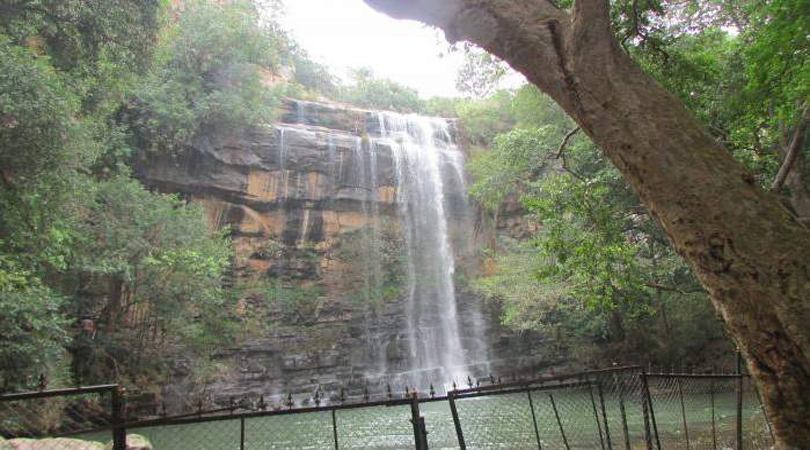 The Mallela Theertham waterfall is a captivating fall on the River Krishna. During the peak rainy season, the water does not permeate as a result of volcanic rocks and majorly continue running off the mountains into the Gundlakamma River which happens to be the biggest river to start from these mountains.
Katiki waterfall falls on the Gosthani River. The name of these falls is derived from the name of the village adjacent to it. It is amongst the most flawless and gorgeous waterfalls around Hyderabad. There are jeeps that will take transport you just one kilometer away from the waterfall, and rest of the distance, you will need to cover by walking. Nothing could be lovelier than a walk along such a scenery.
So if you are a nature lover and desperately need some time off from your busy schedule, then either solo, or with the best company, visit these waterfalls for thorough rejuvenation. The idea is to relax, and these falls literally help you doing that to satiety. Have a great time!