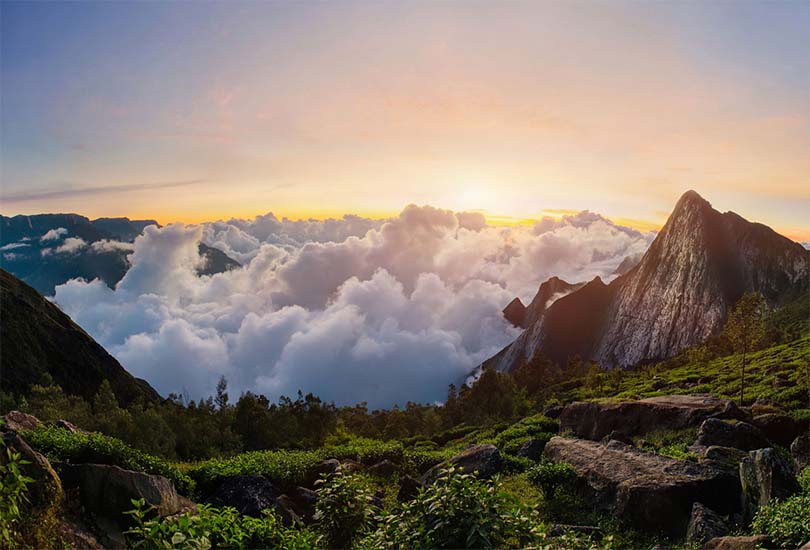 The scenic landscape of South India is blessed with beautiful hill stations where holidaying becomes a rejuvenating and fun filled experience. The majestic Nilgiris and Malabar mountain ranges offer a delightful ambiance with lush green valleys, waterfalls, lakes and exotic flora and fauna.
The wedding season is here and so, is the celebration of honeymoon of newlywed couples.  Across the world and in India, there are a large number of honeymoon and romantic destinations for couples to go and celebrate their new marriage. Though, it is not important to take your spouse for honeymoon only to spend some romantic moments but you can also plan a surprise holiday to spend some quite moments with your lover. If you are wondering where can you take your lover for special holidays, then without a doubt choose to take him / her to hill stations. The hill stations enjoy romantic realm coupled with pleasant weather conditions, greenery all around and charming accommodation options. In India, right from the northern region to southern, you can find a number of beautiful hill stations. In south India, there are many romantic hill stations to go for a romantic holiday or honeymoon. Here, you can enjoy the sunset hand-in-hand, have the most romantic weekend and take long walks capturing the charming the beauty of these hill stations. In the following articles, we have mentioned about some of the popular romantic hill stations in south India.
Listed below are some of the popular hill stations of South India:
1. Coorg
Coorg is one of the popular hill stations in Karnataka blessed with nature's bounty. The peaceful ambiance and serene surroundings of Coorg attract large number of visitors every year who come here to experience the mystic charm of Nilgiris.
2. Dandeli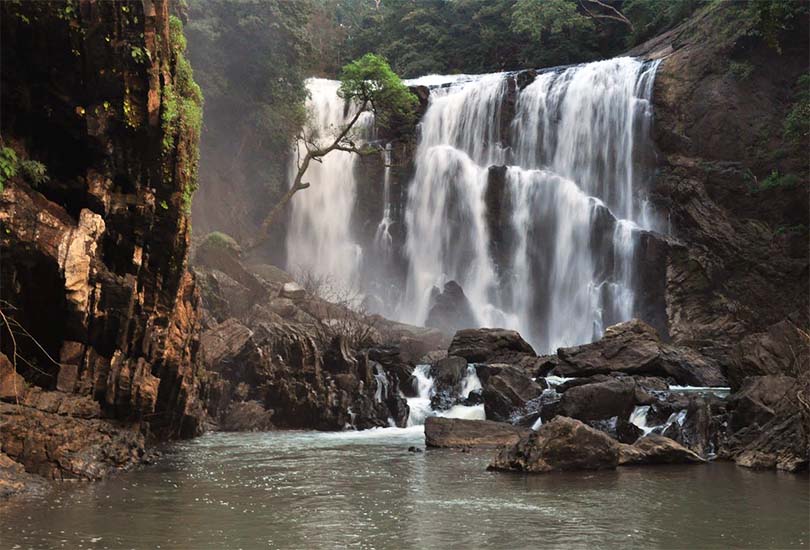 The small hill station of Dandeli in Karnataka is known for its bio diversity and has emerged as an adventure sports destination for white water rafting. Adventure seekers from all parts of the country come to Dandeli to experience the thrill of rafting.
Read more about: 
3. Wayanad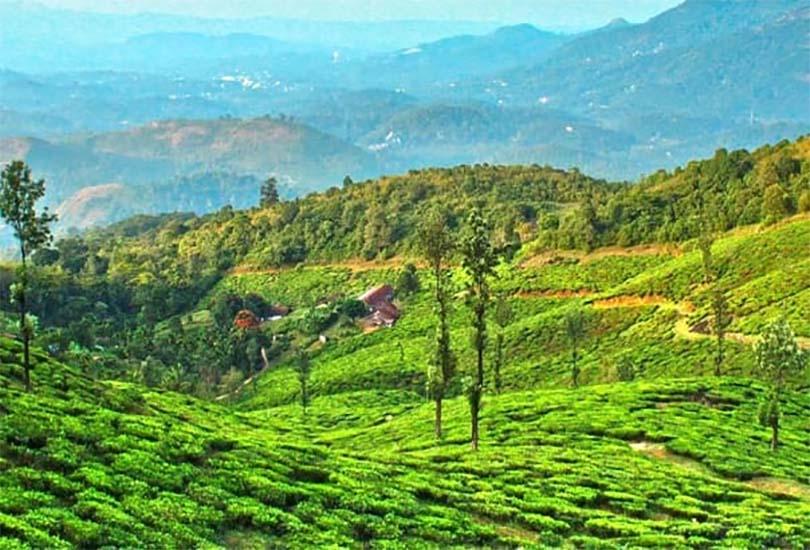 Wayanad is a quaint little hill station in north east Kerala known for its delightful surroundings. Wayanad is gaining popularity with the tourists who come here to explore the pristine beauty of the region.
Read more about: 
4. Kotagiri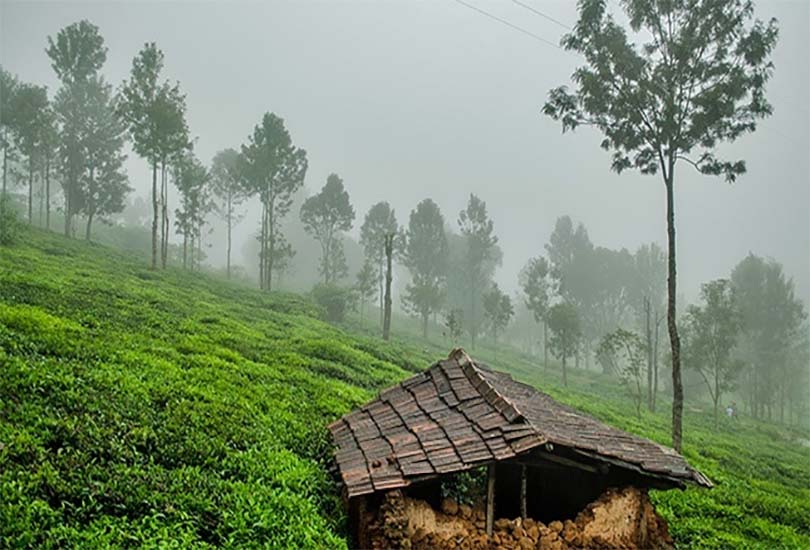 Kotagiri in Tamil Nadu is a picturesque hill station surrounded by tea estates in the lush green valleys of Nilgiris. Nature lovers can explore the diverse flora of the region and adventure seekers can enjoy activities like rock climbing and trekking in Kotagiri.
5. Ooty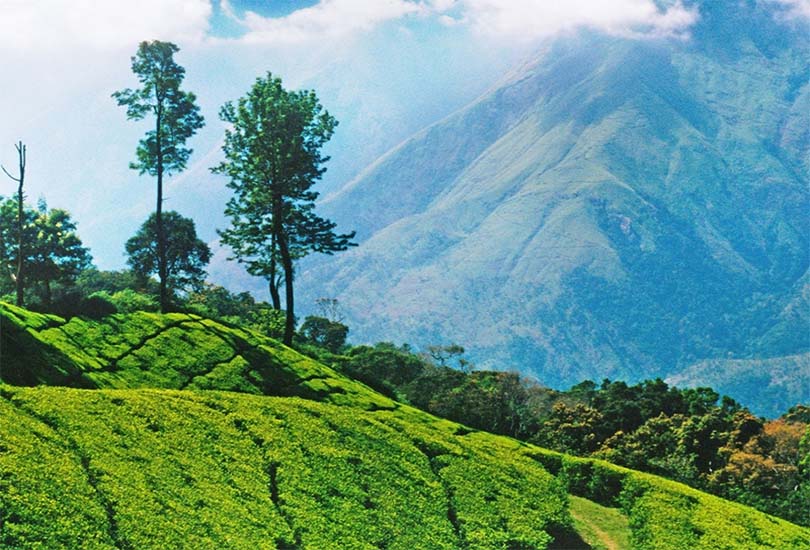 A popular hill station of Tamil Nadu, Ooty is known for its beautiful lush green surroundings, magnificent lakes and gardens. Ooty sees a huge rush of visitors from all over India during summer months. Ooty is the amongst the broadly known hill stations in India, which falls on the Nilgiri slopes of Tamil Nadu. Whether you need to unwind, restore or need to appreciate the beautiful excellence, Ooty has every bit of it. The liberality of nature in Ooty can be very transparently seen in the lofty waterfalls, wonderful natural sceneries, spiraling water streams and amazing tranquility. Visit the Rose Garden, Lake Park, Deer Park, Ooty Lake, and Government Museum while in Ooty. In case, you aren't much of an explorer and like to have what is being served on the platter, then go for the Ooty tour packages available in the travel market. These will do the needful to a great extent.
6. Coonoor
Just 15 km above Ooty is the beautiful hill station of Coonoor where you can enjoy the pristine ambiance of Nilgiris. They are many tea gardens in Coonoor which is known for production of Nilgiri tea. Another favorite romantic hill station of the state of Tamil Nadu is Coonoor. In fact, it is an emerging location chosen by people apart from hill stations such as Ooty. Coonoor is located at a distance from Ooty. The place is green, un-polluted and provides picturesque views as you drive down through its downy winding roads. The staying options are just great for instance, the Colonial bungalows that have been double up as home stays and unique resorts proving couples a wonderful experience. Here, couples can go for bird-watching, tea estates, buy home-made chocolates (for back home) and fine tea, while enjoying the romantic getaway.
7. Kodaikanal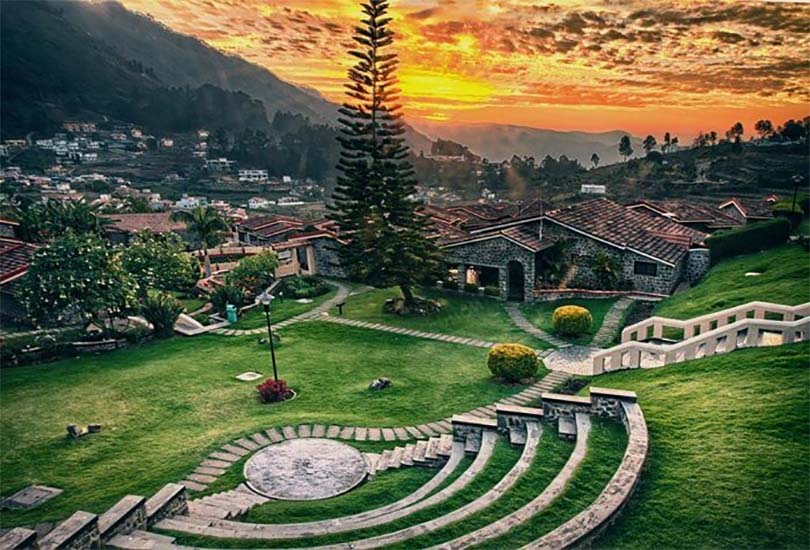 Kodaikanal is a popular retreat in Tamil Nadu often referred to as the 'Princess of Hill Stations'. It offers panoramic views of the Nilgiri mountain ranges and is ideal getaway for nature lovers. Situated in the southern state of Tamil Nadu, Kodaikanal is the next most famous hill stations of the region. This destination is majorly famous as a honeymoon destination due to the nature trails, charming lakes, quaint resorts and interesting activities like, cycling, exclusive plantation tours and bird-watching. Here, you can also take your spouse or lover for a candle-lit dinners and indulge in the home-made chocolates as you enjoy the pleasant weather together!
8. Yelagiri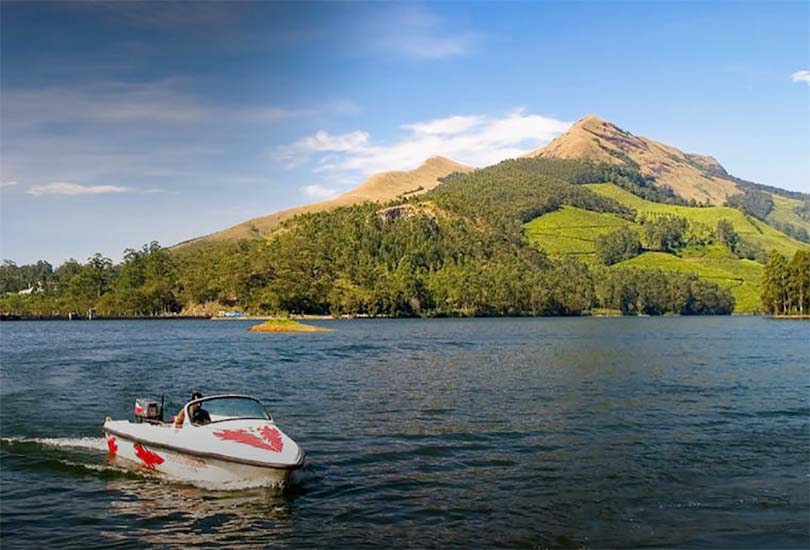 Situated in Vellore district of Tamil Nadu, Yelagiri is a quaint hill station surrounded by lush green valleys, orchards and rose gardens. It is becoming popular as a destination for adventure sports such as rock climbing and paragliding.
9. Munnar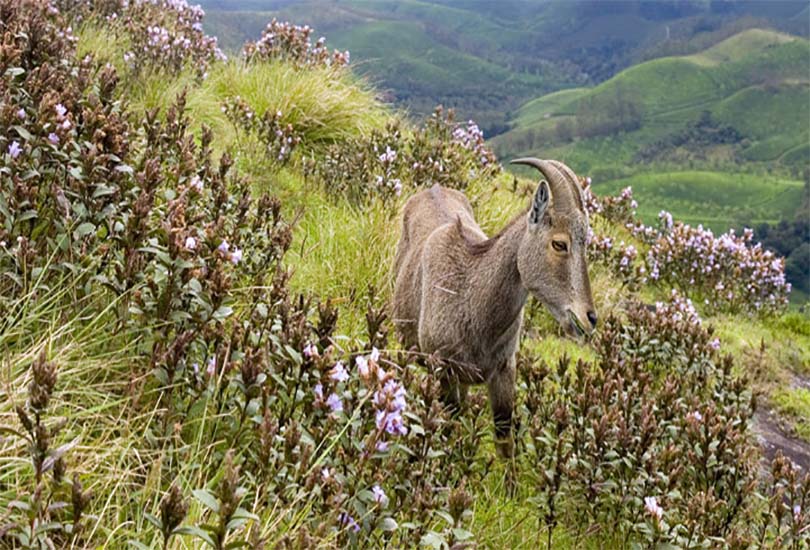 Munnar is one of the most visited hill stations in South India and is an integral part of Kerala tourism circuit. The magnificent tea gardens of Munnar and delightful ambiance of the Malabar ranges attracts large number of visitors every year from all over the world. Just imagine yourself putting hand-in-hand with your special someone, walking through never-ending carpets of greenery. As you walk through the plentiful green tea estates and breathe in the refreshing air that might want you to stay here forever! So, you must consider making a journey to Munnar, which is one of the most beautiful hill stations in South India. This hill station is situated in the state of Kerala. This place is picturesque, peaceful and offer good availability of accommodations with scrumptious food. This all makes it a perfect romantic getaway in South India.
10. Ponmudi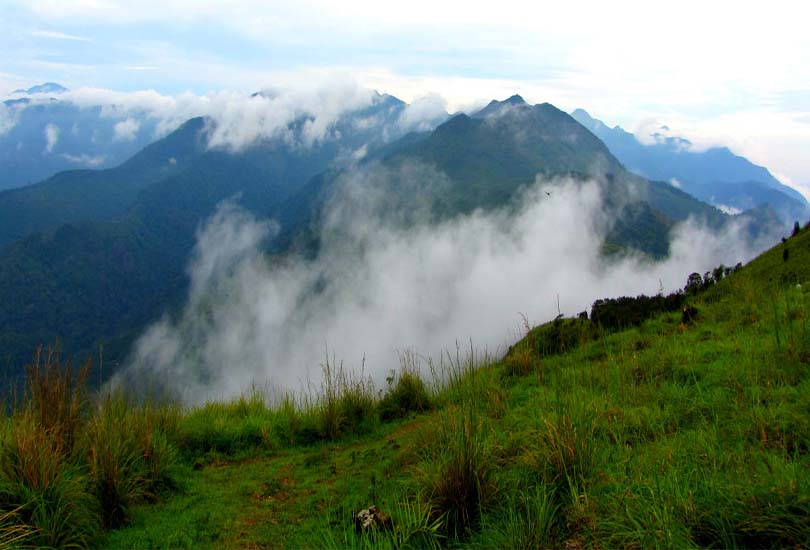 Ponmudi is a small and peaceful retreat 55 km away from Trivandrum in Kerala. It is situated at the southern stretch of Western Ghats mountain range running parallel to Arabian Sea. Ponmudi is an ideal weekend getaway for nature lovers wanting to escape the noisy cities for a breath of fresh air.
The Golden Peak of Kerala, Ponmundi gets its name in the list of one of the top honeymoon destinations in South India. Comprising of luxurious tea manors, turned trails, showcase of mountains and a myriad of butterflies, it is one of the spots you ought to be at for your special trip. The whole scene is overwhelmingly charged with thick woodlands, waterfalls, and different trekking trails.
11. Thenmala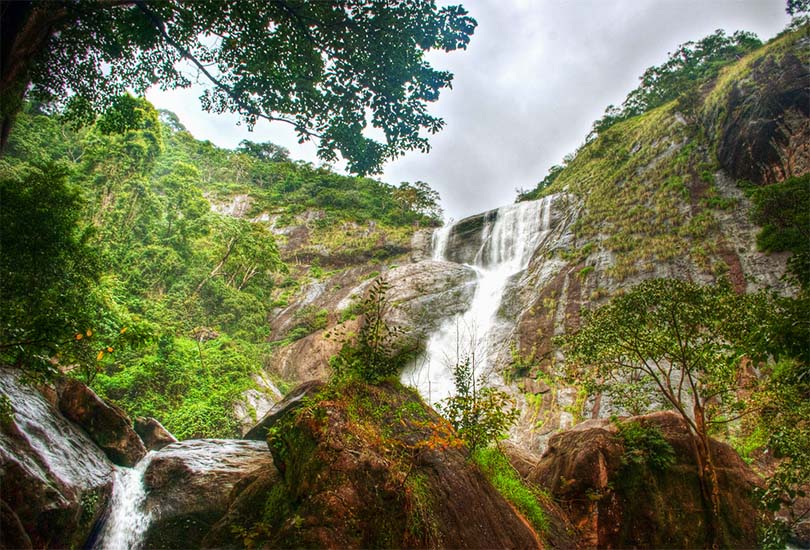 Situated in Kollam district of Kerala, Thenmala is a small hill station which woos adventure seekers with a host of attractions like mountaineering, trekking, biking and boating. It is famous location for shooting of Malayalam and Tamil movies.
12. Araku Valley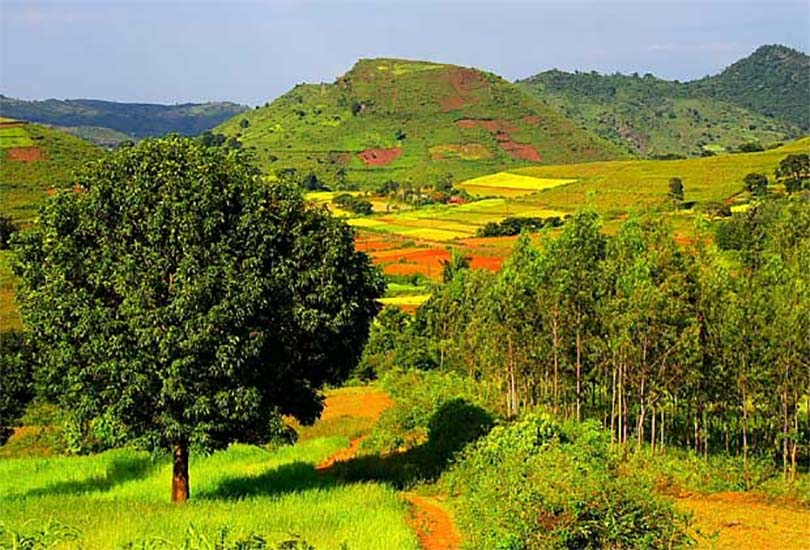 A less explored but beating in natural beauty destination in South India is Araku Valley. Araku Valley is located in the state of Andhra Pradesh. This beautiful valley is located in the district of Visakhapatnam and houses few native tribes. It is lush green heaven that is most suitable to be visited in the post-monsoon or winter season, when the greenery will look at its best. The couples can visit many attractions, go for trekking trails, visit waterfalls and caves. One can also shop for the locally made wooden handicrafts.
This spot draws in travellers with a charming climate, slopes and valleys. This gorgeous valley expands to some 36 km and the elevation is somewhere around 600 to 900 m above the sea level. A trip to this spot on the Ghat street with thick woods on either side is in itself intriguing and charming. Borra Caves found 29 km from Araku Valley, are one of the well known close-by attraction spots.
13. Devikulam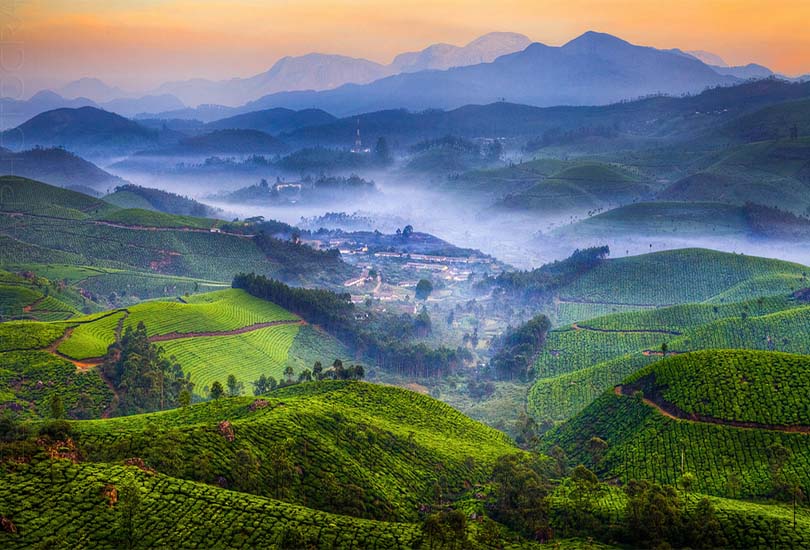 Situated near Munnar in Kerala, Devikulam gets its name from a lake wherein Goddess Sita washed herself. The lake is consequently held holy and is accepted to have corrective forces. The tea ranches and waterfalls that encompass this little hill station add to the picturesque excellence of Devikulam.
14. Ananthagiri Hills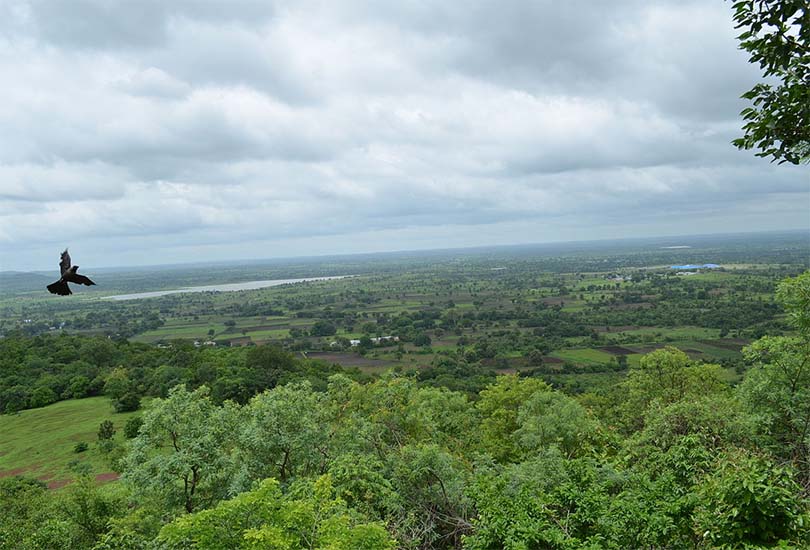 Aside from being one of the main three hill stations of Andhra Pradesh, Ananthagiri Hills give the vista of slopes joshing with the mists. It is an amazing summer retreat in Andhra and one of the cleanest and greenest hill stations of India. Rich in minerals and salubrious environment, it vouches for enthralling scenes that just stops everything and charms a spell of romance, especially on the couples.