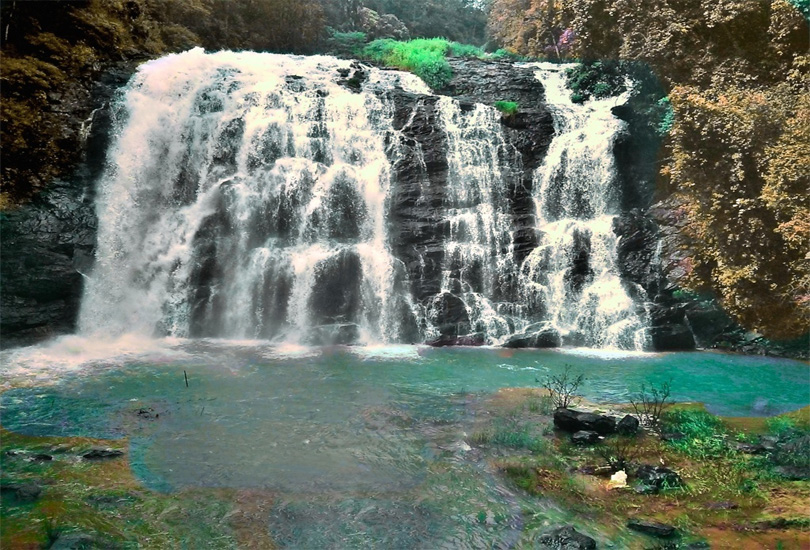 Apart from the magnificent palaces and forts of Karnataka, there are some stunning waterfalls in the region which shouldn't be missed. The state of Karnataka is blessed with an abundance of natural beauty and you shouldn't miss the chance to explore them.
Mentioned here are 10 mesmerizing waterfalls in Karnataka that you can visit. 
Abbey Falls –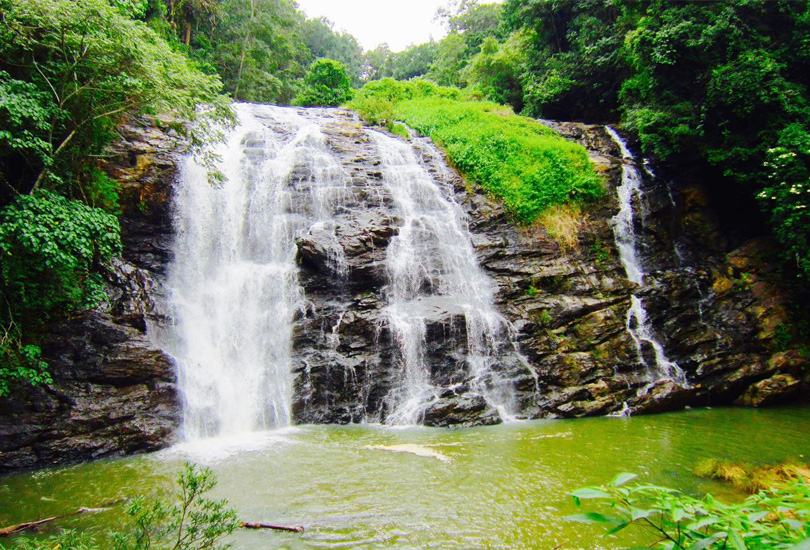 Abbey Falls in Coorg
Abbey Falls, also called the Abbi Falls, is one of the fascinating places near Mysore (about 122 km). It falls from a height of 70 feet, and the best time to visit it during the monsoon, when it gushes in its full swing. A Bangalore to Mysore train will help you reach the city, and from there you can rent a private cab to the waterfall location.
 Jog Falls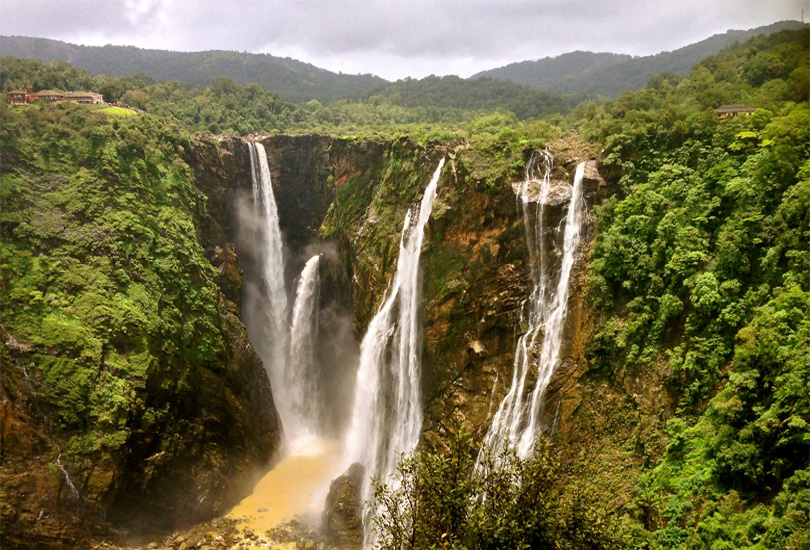 Jog Falls Karnataka
Also known as Gerusoppa Falls or Joga Falls, this waterfall is situated at a drive of about 6 hours from Mysore. The Jog Falls are often touted as the highest plunging waterfalls in the country, with stream falling from a height of 253 meters.
Shivasamudram Falls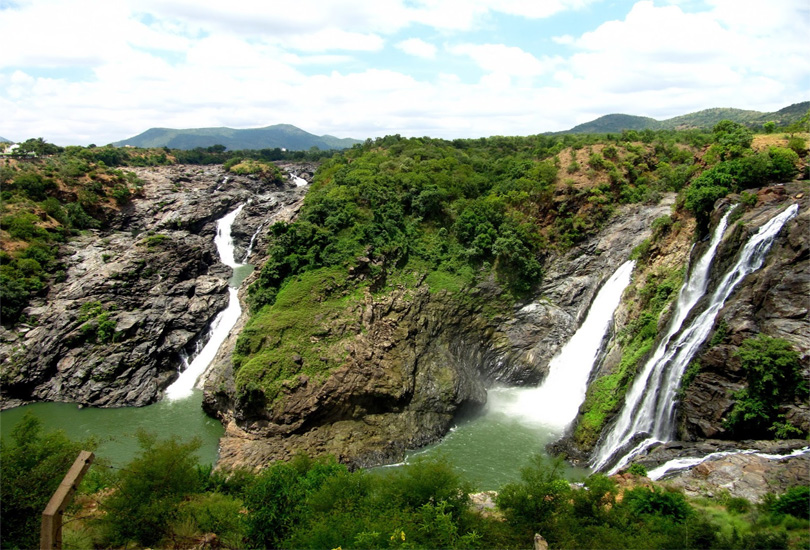 Shivasamudram Falls
A natural spectacular, the Shivasamudram flows out of a stream splitting itself from the Cauvery river in the Western Ghats. Falling in multiple tiers, the surrounding area of the waterfall is equally mesmerizing.
Chunchanakatte Falls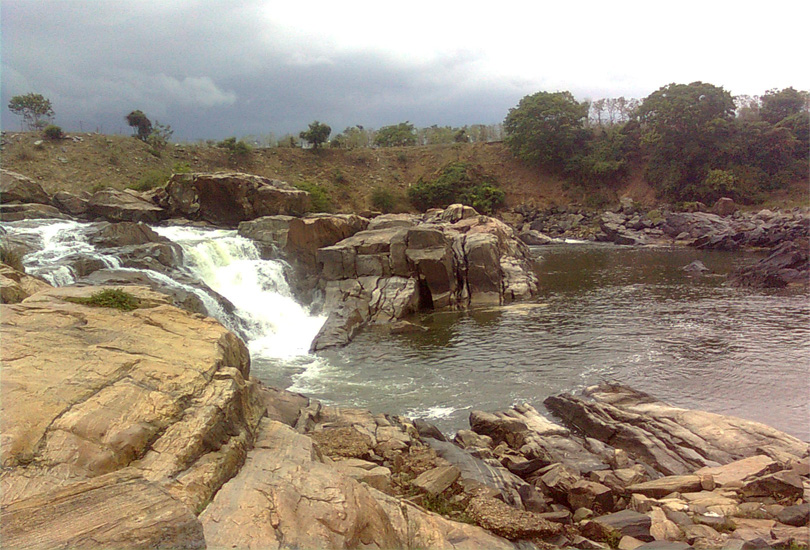 Chunchanakatte Falls
Apart from the beautiful waterfall, it is the temple of Lord Kodanda Rama which attracts a large number of tourists to this enchanting location. Situated on the banks of Cauvery river, it is located in the Krishnarajanagar taluk of the Mysore district.
Iruppu Falls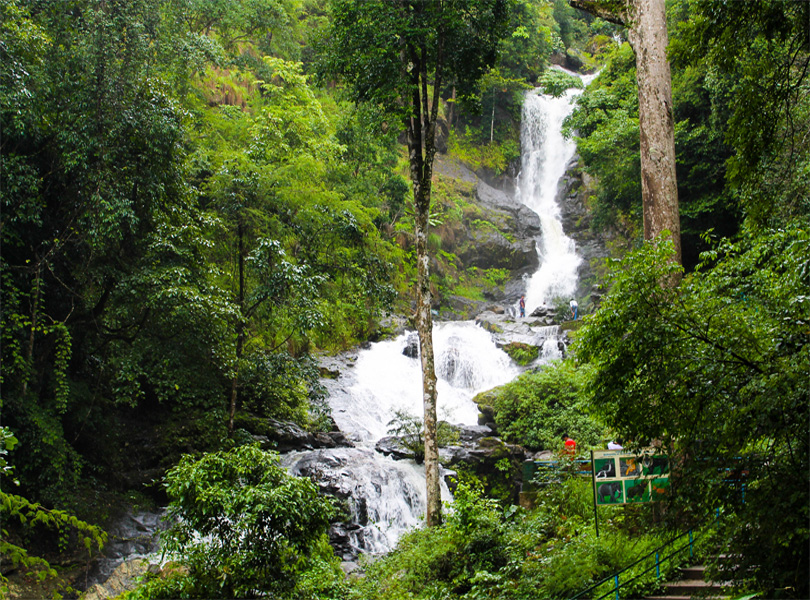 Iruppu Falls, Karnataka
Iruppu Falls is a magnificent waterfall situated in Brahmagiri Hills between Srimangala & Kutta in Coorg District of Karnataka State, which break-downs into several small waterfalls like in steps formation. It is situated about 110 km from Mysore.
Koosalli Falls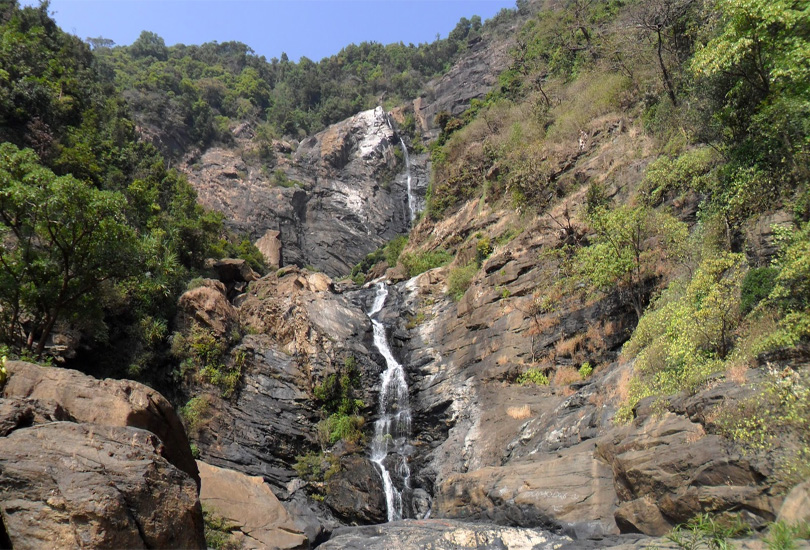 koosalli falls karnataka
The Koosalli waterfalls is a splendid location in the deep forests near the Koosalli village. The waterfall splits into six tiers, cascading from a height of 380 feet. Apart from swimming in the pond, one can even go a long 5 km trek in the surrounding, beautiful forests.
Balmuri And Edmuri Falls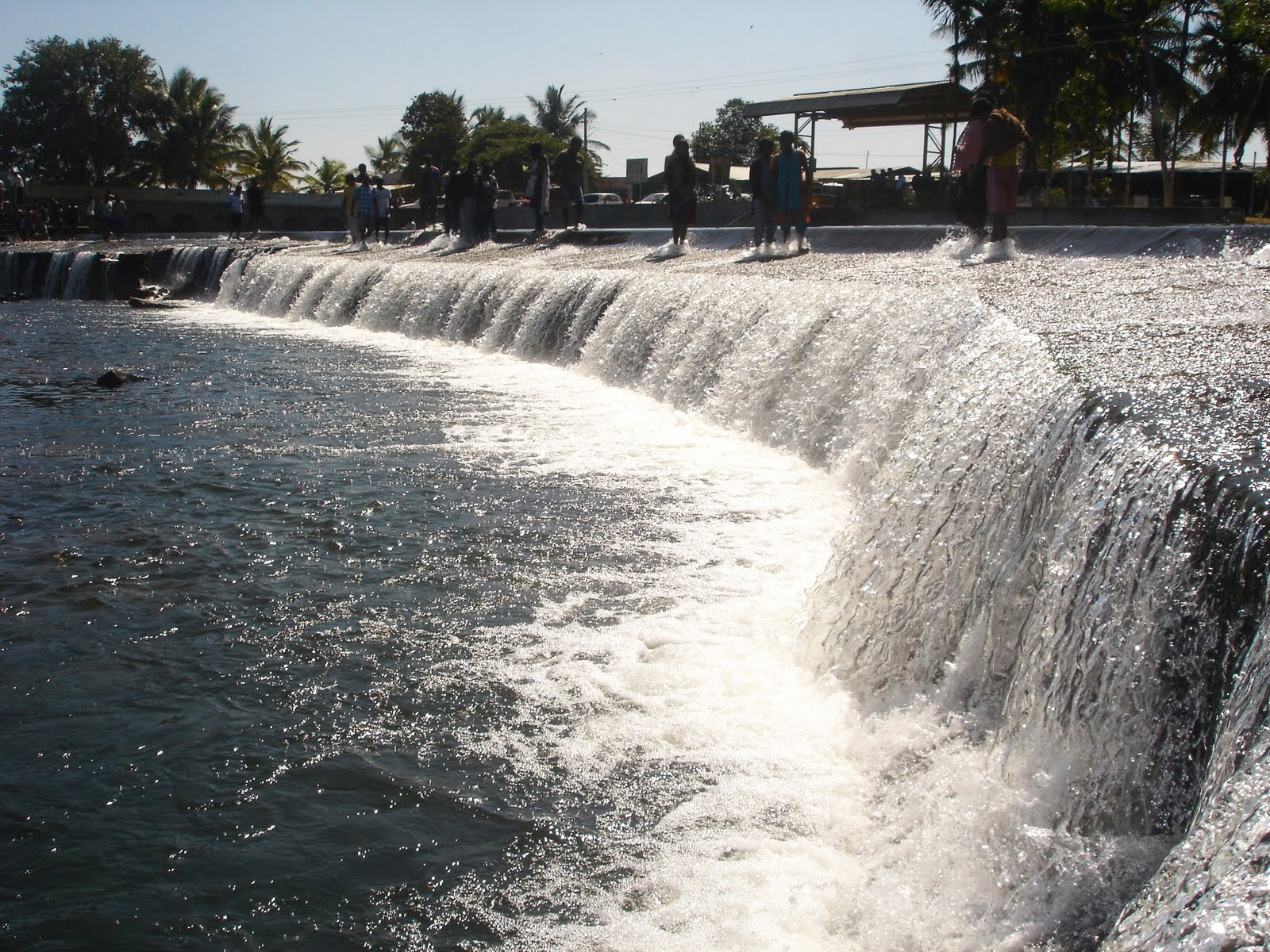 Balmuri And Edmuri Falls
Situated at a distance of 15 km from Mysore, near Brindavan Gardens, the Balmuri & Edmuri falls are man-made waterfalls. Formed due to the establishment of a check dam in Cauvery, they fall from a short height but are amazingly decorated. They are also popular as a site for film shootings. You can de-board at Srirangapatnam, which is the nearest railway station to Mysore, and take a local auto to reach the destination.
Meenmutty Falls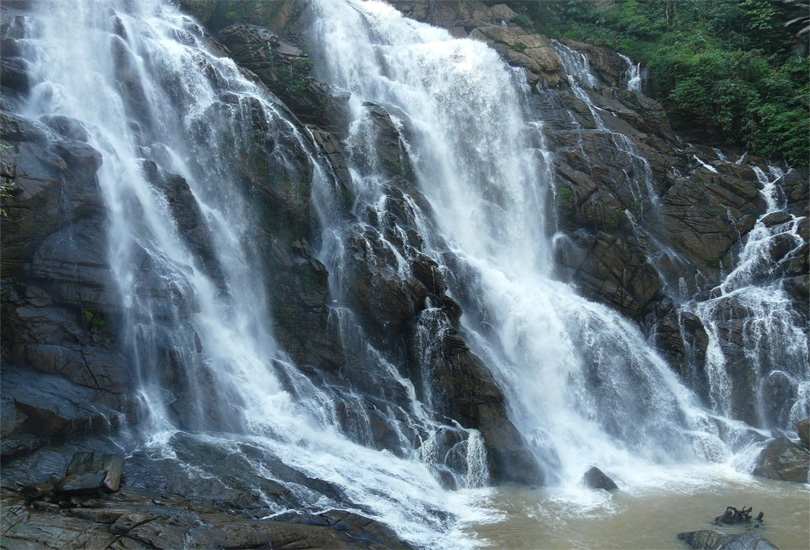 Meenmutty Falls
Surrounded by the dense cover of the forest, the Meenmutty Fall is divided into three tiers and is a captivating sight to see. It is located at Wayanad in Kerala, a distance of approximately 2 hours from Mysore.
Chunchi Falls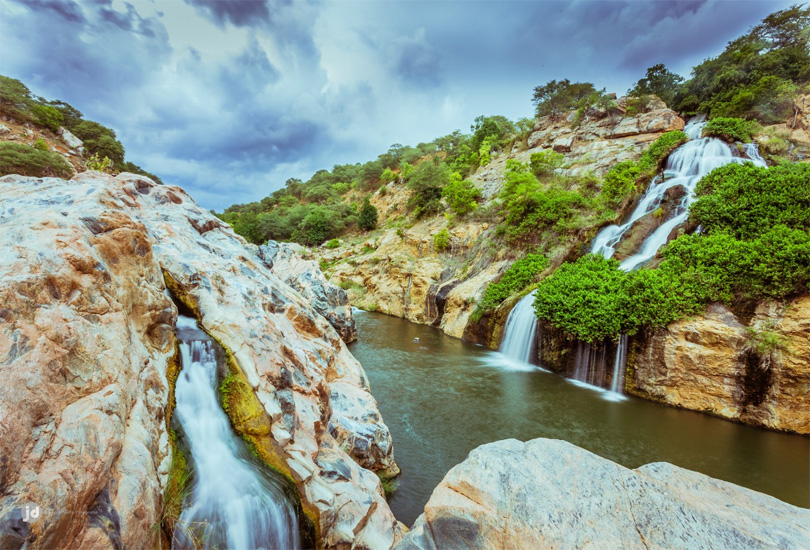 Chunchi Falls
Situated at a distance of 100 km from Mysore, the Chunchi on Arkavathi river is one of the famous weekend getaways in the state. It falls from a height of 100 feet, through multiple tiers and forms a pool at the bottom, which is perfect for taking dives and organizing picnics with friends.
Sangama and Mekedatu Falls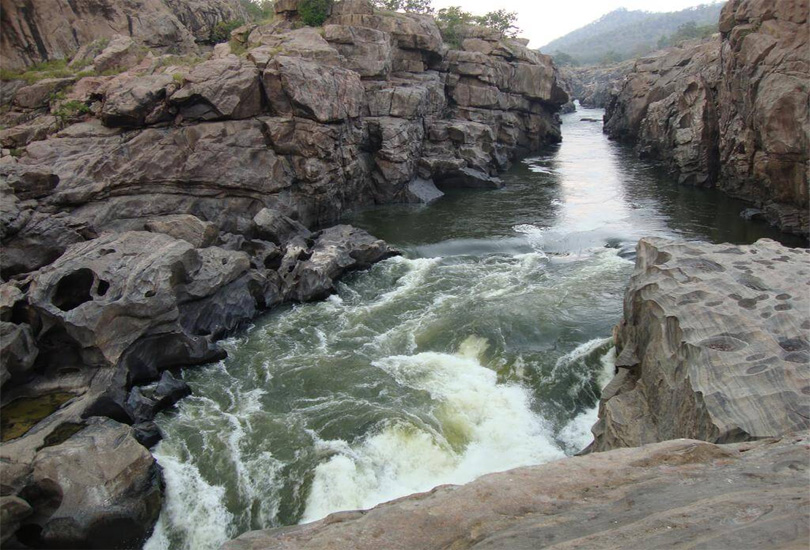 Sangama and Mekedatu Falls
Another pair of waterfalls, these are situated at a distance of 107 km from Mysore. Located on the Arkavathi river, the streams flow through gorges, before sprouting out as a thick gush. They are often counted among the famous weekend getaways in Karnataka.