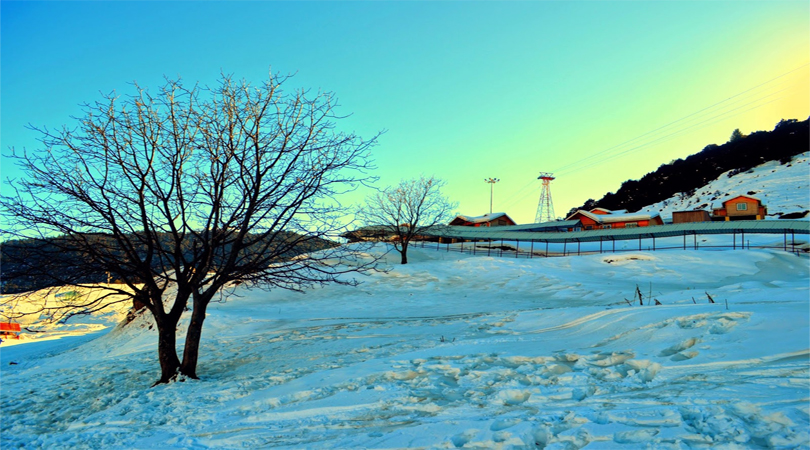 India's mountain ranges in North and far flung areas of North-East are blessed with diverse climate where you can escape for fun-filled snowy holidays with your family during winters. The blissful ambience of snow covered Himalayas invites you to explore the white landscape in colder months which turns them into beautiful winter destinations.
Listed below are some of the popular winter escapes in India where you can plan you next holiday:
Gulmarg, Kashmir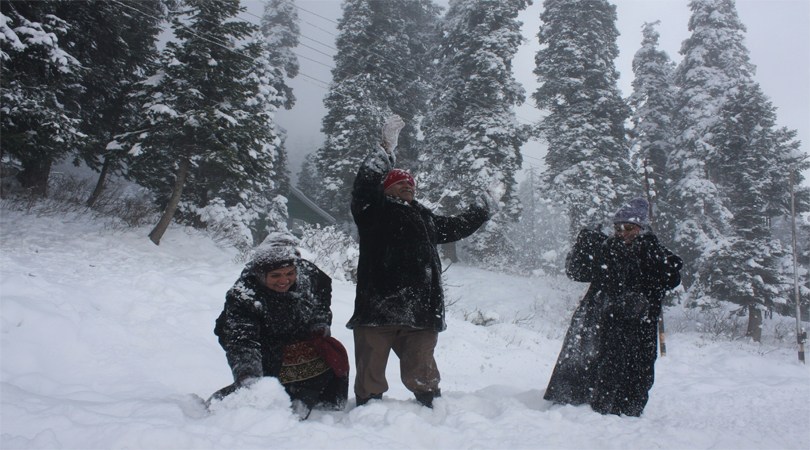 Gulmarg is undoubtedly one of the most beautiful places on Earth where you can experience the sheer magnificence of nature as it is blessed with wonderful climate round the year. With the onset of winter the entire Gulmarg Valley is covered with a thick blanket of snow and you cannot wait to get on the Gondola cable car to reach the top to view the heavenly sights of the surrounding Himalayas which are draped in white. Skiing enthusiasts from all over India descend to Gulmarg during winters and there are excellent accommodation options available in the area to make your holiday a fulfilling experience.
Read more about: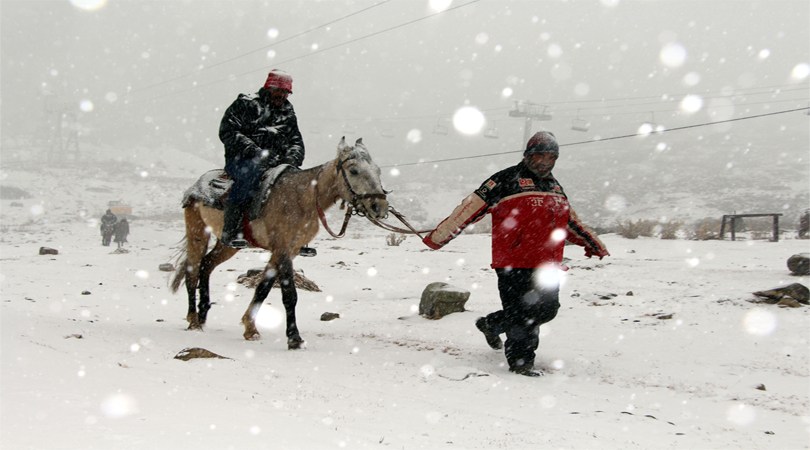 Another magnificent part of Kashmir, Pahalgam is a popular winter destination for Indians as its upper reaches are snow covered during colder months. Far stretched grasslands of Pahalgam are covered with snow surrounded by white glacial Himalayas which turn Pahalgam valley into a stunning landscape. The riverside location of Pahalgam offers a host of hotels and resorts to make your winter escape a pleasant experience.
Read more about: 
Dalhousie, Himachal Pradesh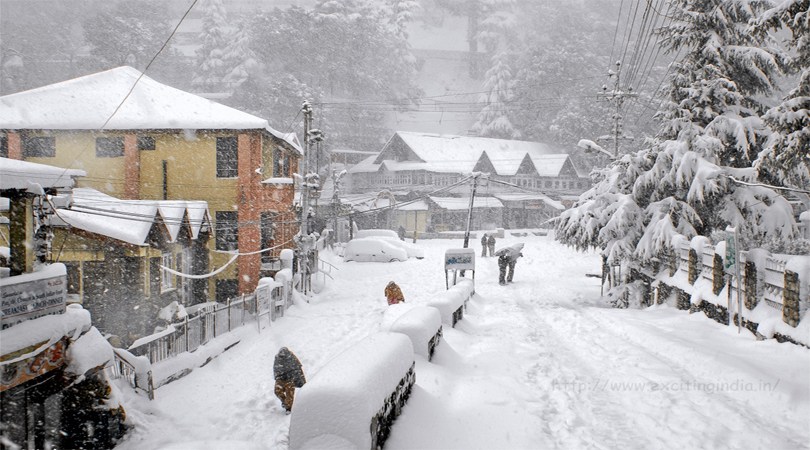 Dalhousie is a quaint hill station in Chamba district of Himachal Pradesh which gets its share of snow fall during winter months turning it into an ideal weekend getaway for snow lovers. Named after Lord Dalhousie, the British Governor General during colonial empire, the picturesque hill station of Dalhousie is bestowed with pleasant weather and lush green surroundings which make it a preferred holiday destination for North Indians. If you are looking for a quite winter holiday with your family away from noise and smoggy weather of the cities then Dalhousie should be on your list. There is quality accommodation available in Dalhousie in the form of hotels, resorts and private cottages but these must be booked in advance due to limited inventory.
Read more about: 
Auli, Uttarakhand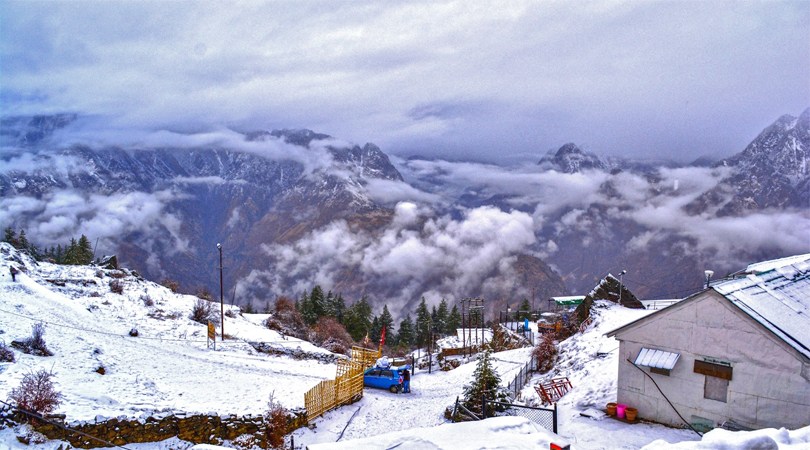 Known as the 'Switzerland of India' Auli is a jewel in the crown of Uttarakhand Mountains as its snow covered slopes make it one of the best skiing destinations in India. Surrounded by high altitude snow covered Himalayan ranges, the landscape of Auli turns into a hot spot for ski lovers as it receives thick snow fall during winters. If you are longing for a winter getaway in a remote location then the enchanting location of Auli will give you the thrill of Swiss Alps in India. There is limited accommodation available in Auli therefore it is advisable to book your holidays in advance.
Read more about: 
Gangtok, Sikkim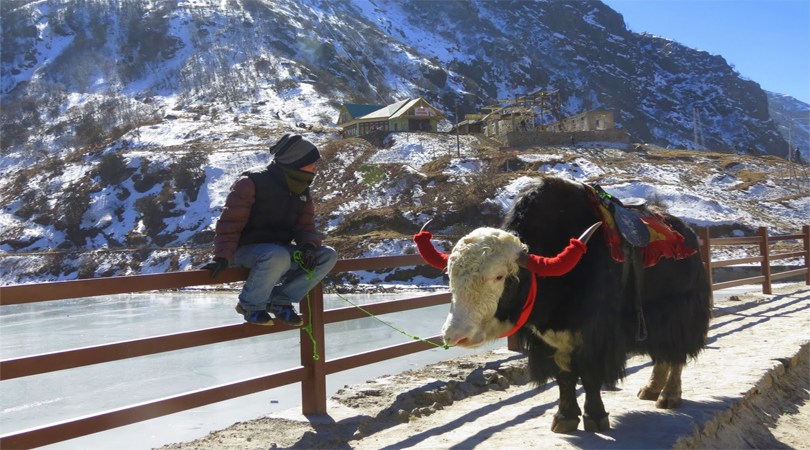 The majestic Himalayan ranges in Sikkim with pristine valleys and fascinating surroundings serve as a delightful winter escape to the discerning travelers who are willing to brave the cold of the region. With the onset of winters, Gangtok receives its fresh snowfall and the whole landscape turns into white making it a tranquil sojourn in the lap of nature. The clean and green environment around Gangtok adds to the beauty of region where you can spend a peaceful winter vacation with your family and friends.
Read more about: 
Binsar, Uttarakhand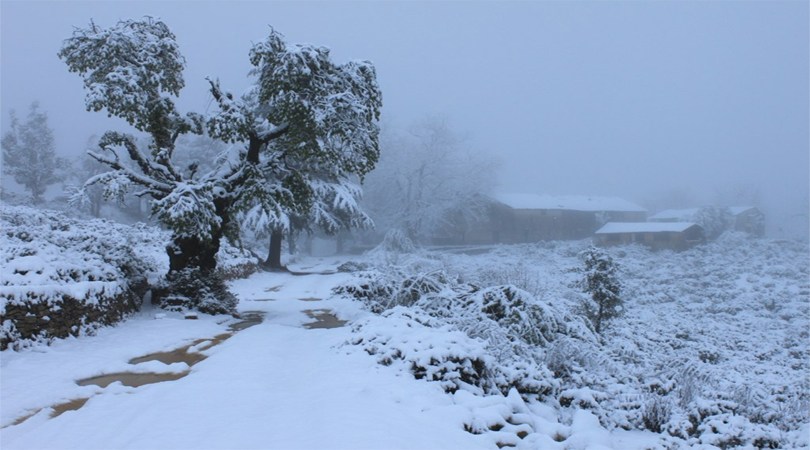 Situated 33 km north of Almora in Uttarakhand, Binsar is an ideal winter getaway as its splendid landscape receives snowfall during colder months turning the entire valley into a heaven of tranquility. The strategic location of Binsar offers spellbinding views of beautiful Himalayan peaks of Nanda Devi, Panchauli and Kedarnath. Binsar also has a wildlife sanctuary where you can have a glimpse of the exotic flora and fauna of the region. Binsar also offers camping and hiking options to the adventure seekers. Nature walks around Binsar are sure to rejuvenate your senses as you inhale a breath of fresh air and admire the nature's blessings bestowed upon this beautiful hill town. It is advisable to book your accommodation in advance as Binsar has few hotels and resorts.
Read more about: