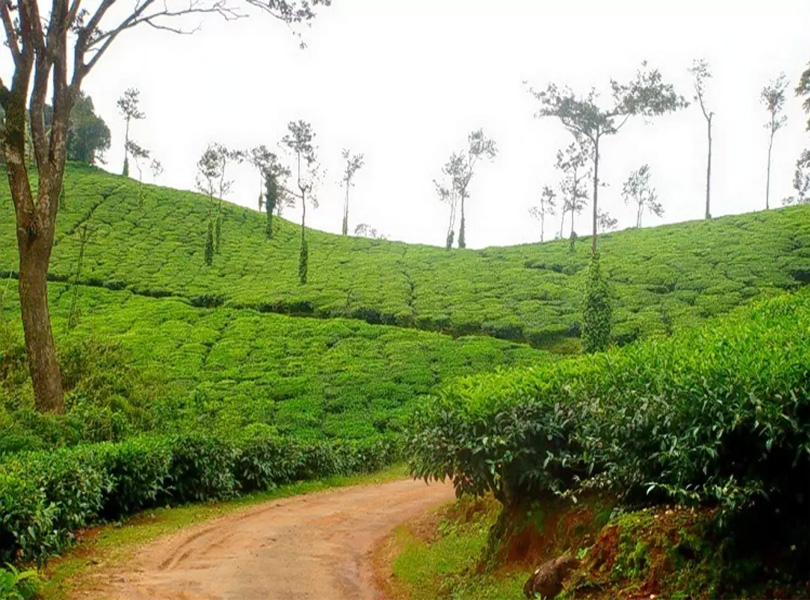 The scenic landscape of South India is blessed with beautiful hill stations where holidaying becomes a rejuvenating and fun filled experience. The majestic Nilgiris and Malabar mountain ranges offer a delightful ambiance with lush green valleys, waterfalls, lakes and exotic flora and fauna.
Listed below are some of the popular hill stations of South India:
Coorg
Coorg is one of the popular hill stations in Karnataka blessed with nature's bounty. The peaceful ambiance and serene surroundings of Coorg attract large number of visitors every year who come here to experience the mystic charm of Nilgiris.
Dandeli
The small hill station of Dandeli in Karnataka is known for its bio diversity and has emerged as an adventure sports destination for white water rafting. Adventure seekers from all parts of the country come to Dandeli to experience the thrill of rafting.
Wayanad
Wayanad is a quaint little hill station in north east Kerala known for its delightful surroundings. Wayanad is gaining popularity with the tourists who come here to explore the pristine beauty of the region.
Kotagiri
Kotagiri in Tamil Nadu is a picturesque hill station surrounded by tea estates in the lush green valleys of Nilgiris. Nature lovers can explore the diverse flora of the region and adventure seekers can enjoy activities like rock climbing and trekking in Kotagiri.
Ooty
A popular hill station of Tamil Nadu, Ooty is known for its beautiful lush green surroundings, magnificent lakes and gardens. Ooty sees a huge rush of visitors from all over India during summer months.
Coonoor
Just 15 km above Ooty is the beautiful hill station of Coonoor where you can enjoy the pristine ambiance of Nilgiris. They are many tea gardens in Coonoor which is known for production of Nilgiri tea.
Kodaikanal
Kodaikanal is a popular retreat in Tamil Nadu often referred to as the 'Princess of Hill Stations'. It offers panoramic views of the Nilgiri mountain ranges and is ideal getaway for nature lovers.
Yelagiri
Situated in Vellore district of Tamil Nadu, Yelagiri is a quaint hill station surrounded by lush green valleys, orchards and rose gardens. It is becoming popular as a destination for adventure sports such as rock climbing and paragliding.
Munnar
Munnar is one of the most visited hill stations in South India and is an integral part of Kerala tourism circuit. The magnificent tea gardens of Munnar and delightful ambiance of the Malabar ranges attracts large number of visitors every year from all over the world.
Ponmudi
Ponmudi is a small and peaceful retreat 55 km away from Trivandrum in Kerala. It is situated at the southern stretch of Western Ghats mountain range running parallel to Arabian Sea. Ponmudi is an ideal weekend getaway for nature lovers wanting to escape the noisy cities for a breath of fresh air.
Thenmala
Situated in Kollam district of Kerala, Thenmala is a small hill station which woos adventure seekers with a host of attractions like mountaineering, trekking, biking and boating. It is famous location for shooting of Malayalam and Tamil movies.