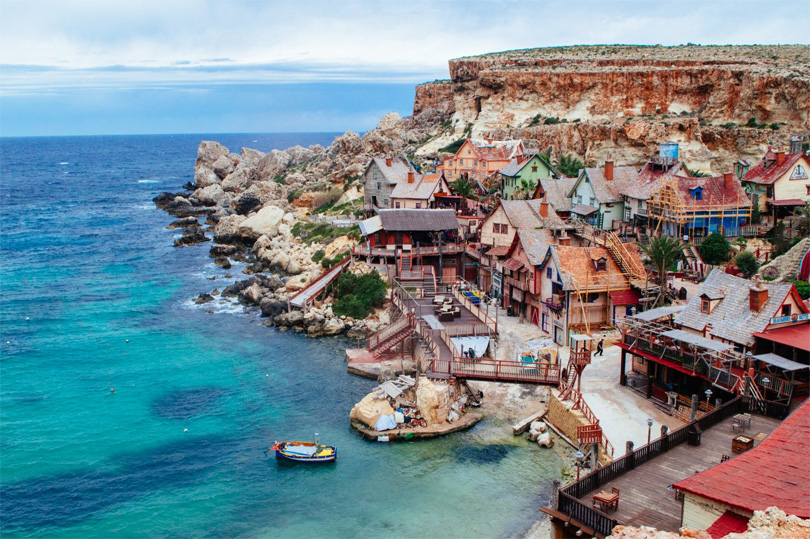 Whenever we people think of planning international holiday destinations like Paris, Greece, Athens and France etc comes to our mind, but the real taste of travelling comes only when people will start abandoning city lights and will start exploring the unexplored. If you are the ones who love to explore the things which are out of comfort zone then below is the list of some stunning villages around the world which will for sure leave you breathless. These villages are filled with surreal landscape and will definitely male you feel relaxed but in a different way, as the abundant natural bliss and soothing aura will surely convince you to like these amazing villages.
Read more about: 
Floating village, Halong Bay, Vietnam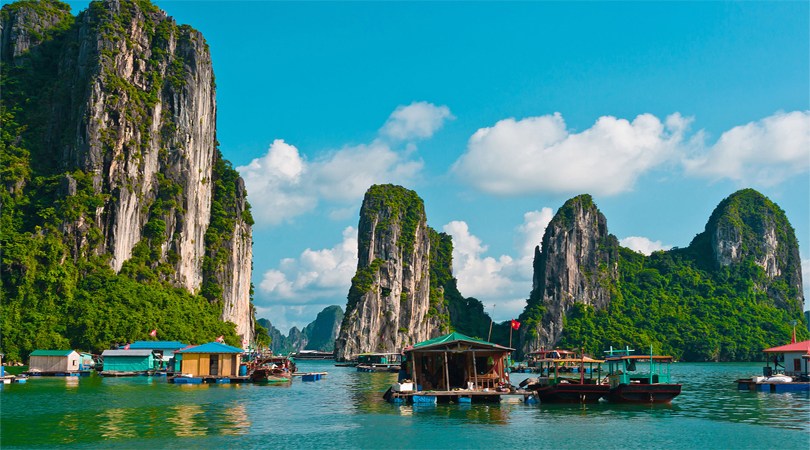 Ha Long Bay is an astounding place in Vietnam and is a UNESCO World Heritage Site. This popular destination gained popularity and is frequented with tourists throughout the year. Ha Long Bay is a secluded space in Vietnam and the natural bliss and outstanding landscape makes this place bit more special. In 1962 this place is designated as "Renowned National Landscape Monument" by the Vietnam Ministry of Culture, Sport & Tourism.
Read more about: 
Manarola, La Spezia, Italy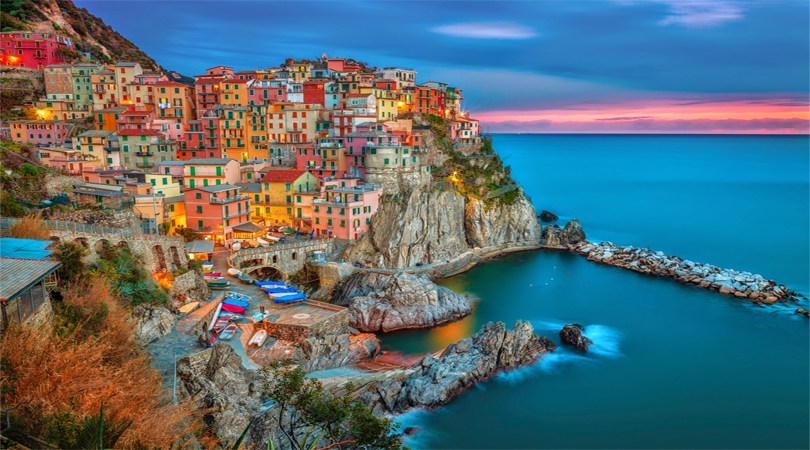 It is one of the spectacular villages in the world and it known for its beautiful landscape. This small town is located in the province La Spezia in Italy. It is the 2nd much loved Cinque Terre towns which are famous among the tourists. This stunning town is filled with colorful buildings and that's the reason this place is attractive and alluring.
Read more about: 
Senja in Norway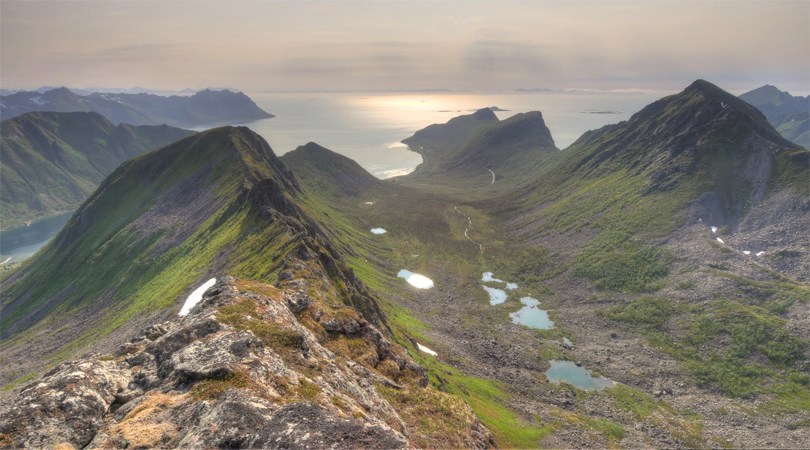 Senja is the stunning destination in Norway, which is famous for its northern light view. This spectacular place is such bliss to the eyes and will definitely soothe your mind and body.
Read more about:
Moutain Village, China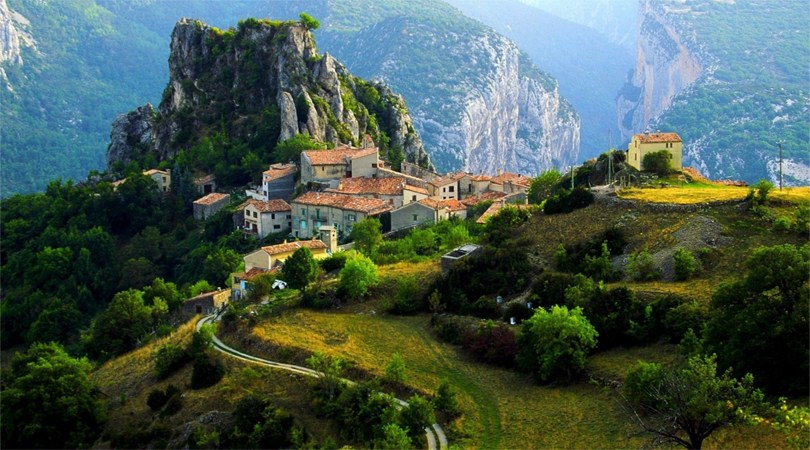 This village in China completely resembles a beautiful landscape which you might have as wallpaper on your laptop. This place is so astonishing that it will definitely make you forget everything in a second with its magnetizing beauty and charm.
Read more about: 
Ronda, Spain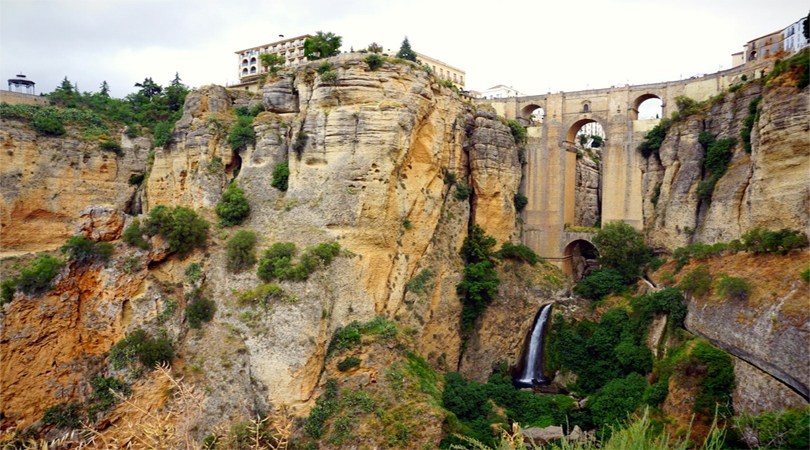 It is one of the most happening destinations in Spain. It is away from the city lights and hustle bustle, this is an apt place to spend some amazing and fun filled days.  This village is nestled on a deep gorge and is popular for hosting the most happening festivals in Spain; Feria Goyesca.
Read more about: 
Popeye Village, Malta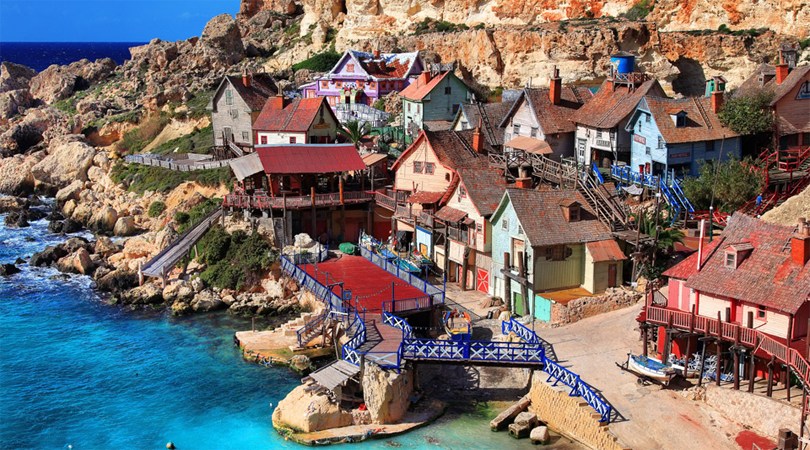 This village is also popular with the name Sweethaven Village and it is basically a group of rustic and wooden buildings. It is one of the stunning destinations in Malta. Tourists planning to visit this beautiful and charming destination should not be mistaken that the name of this place is accidentally named like this but this place was formerly the film set   for the production of the live action musical feature film  of 1980 "Popeye".  Visit this amazing place with your family and yeah, do not forget to carry spinach with you.
Read more about: 
Bibury, UK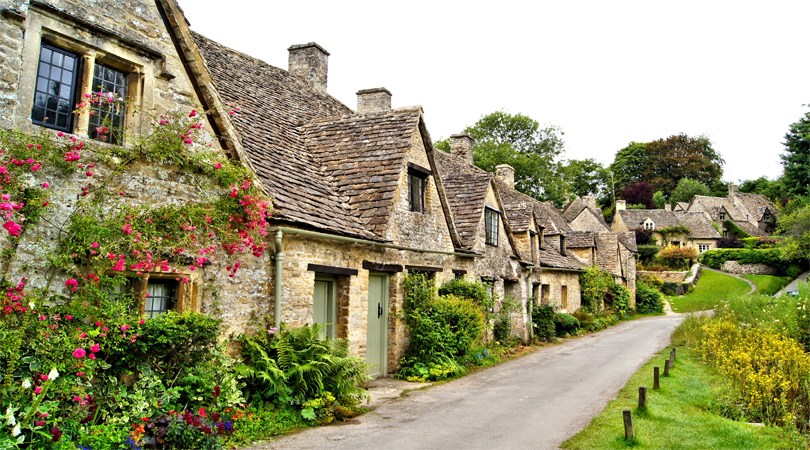 The backdrop of this village can match up to your imagination of what you think of while reading Jane Austen's many novels. This town sober and pleasant look of buildings and greenery surrounding it will surely magnetize you and will fill you with joy and happiness.
Read more about: 
Gokayama, Japan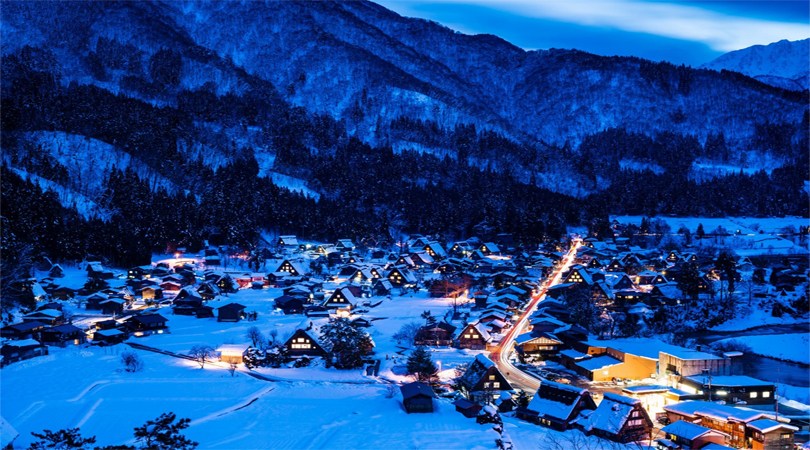 This small town makes it presence in the list of the UNESCO World Heritage List because of its traditional gassho-zukuri houses.  This secluded and isolated location of this place makes it stand out of the crowded places. This place is appreciated to maintain the traditional architecture restored even after so many years when most of the places are modernized.
Read more about: 
Eguisheim, France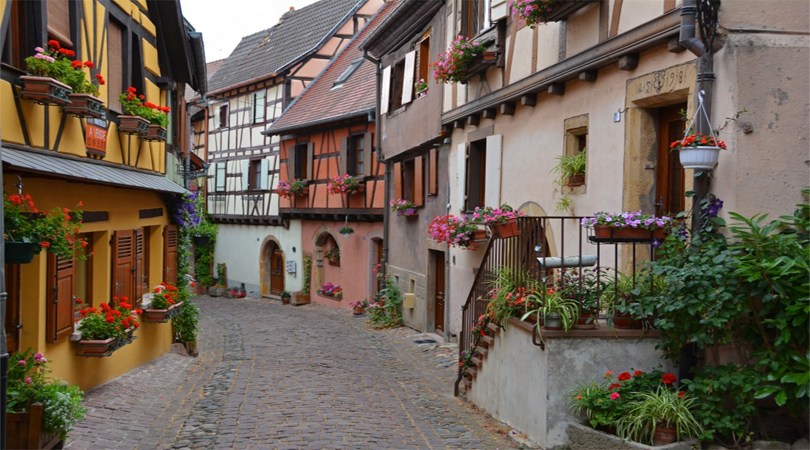 This is one of the scenic villages in France and is famous for its beautiful architecture and gorgeous surroundings. The cobbled streets and beautiful aura of this place is so pleasing that once visited you will not wish to leave this wonderland.
Read more about: 
Damuls, Austria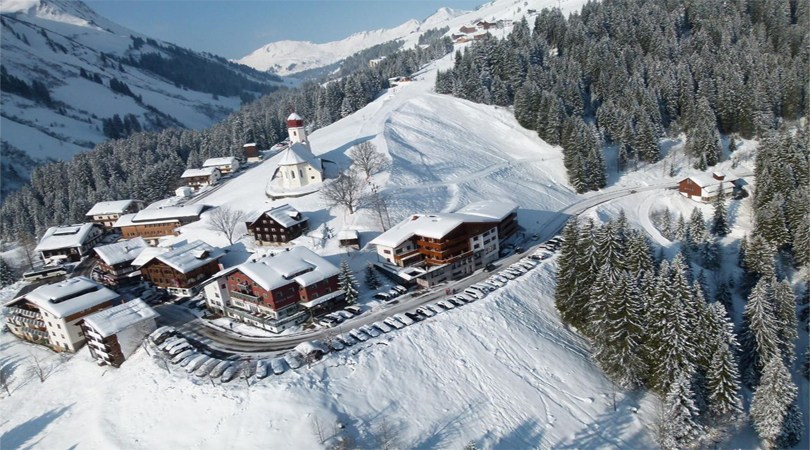 Damuls is an astounding place in Austria and is also popular because it is one village in Europe, which receives the highest amount of snowfall. This destination is also perfect for skiing. Adventure lovers can enjoy as much as they can.
Read more about: