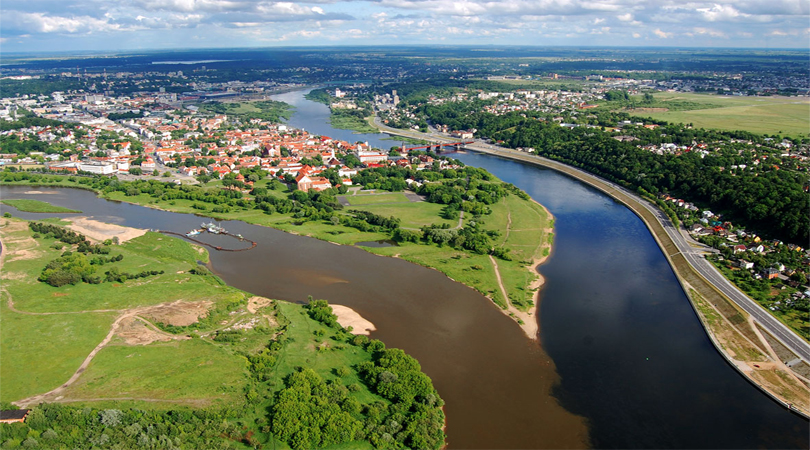 Rivers are one of the most beautiful gifts given by the environment and it displays different colors and sometimes it results in outstandingly amazing environment displays. The point where two or more water bodies meet is called the confluence and this phenomenon can be observed in several beautiful confluences of the water bodies when two water bodies merged and become one river. There are many astounding places in the world where one can observe the confluence and below is the list of some beautiful confluences in the world, if you want to explore these places EaseMyTrip.com provides the outstanding deals.
Read more about: 
Rhone River and Arve River's confluence in Geneva, Switzerland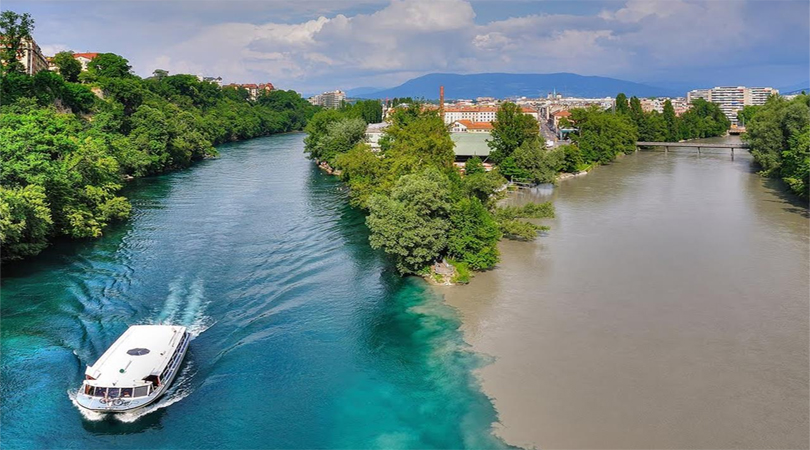 It is one of the spectacular environment displays in Geneva, Switzerland. Rhone is one of the prominent European rivers which flow through France and Swiss Alps and Arve River is another river which flows through France and Switzerland. This confluence is very scenic confluence in the world.
Read more about:
Drave River and Danuve River's confluence near Osijek, Croatia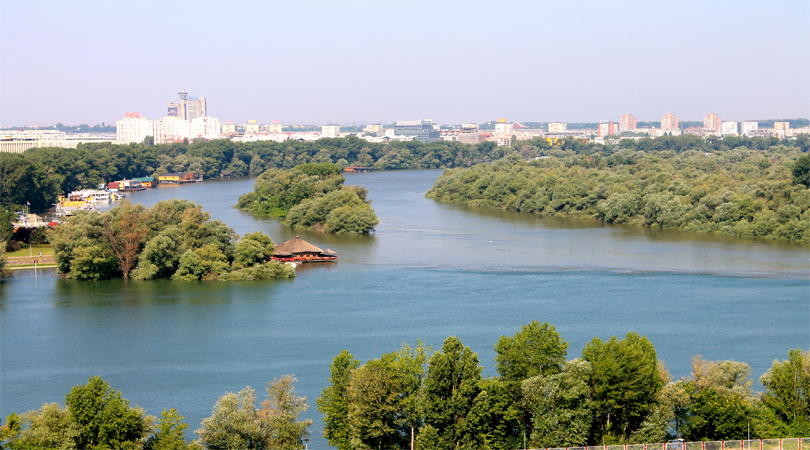 It is the most stunning confluence of the Danuve River and Drava River. The Danuve River is the 2nd largest river in Europe which touches the border of 10 countries and same with the Drava River, which before meeting with Danuve River passes through Italy, Australia, Slovenia and Croatia.
Read more about:
Ilz, Danube and Inn River's confluence in Passau, Germany
It is a beautiful confluence of three rivers in Passau, Germany. All the three rivers Ilz, Danube and Inn rivers have different colors which make this confluence a bit more spectacular.
Read more about: 
Mosel River and Rhine River's confluence in Koblenz, Germany
Rhine River is one of the beautiful rivers in the world and it is even used earlier for navigation and defense. The Mosel River makes its way through France, Luxemburg and Germany and finally meets in Rhine River in Koblenz.
Read more about:
Jialing River and Yangtze River's confluence in Chongqing, China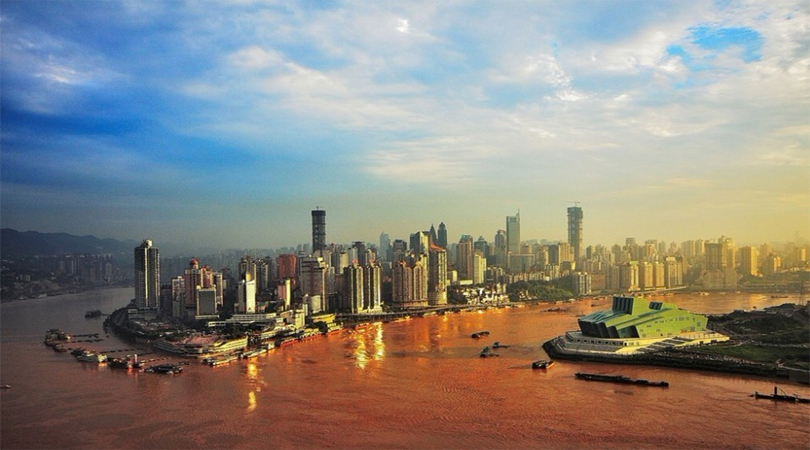 Yangtze River of China is the longest river in whole Asia and the brown color of this river is due to high content of industrial pollution. Moreover the Jialing River in China supports aquatic life and is much clearer than Yangtze River.
Read more about: 
Alaknanda and Bhagirathi River's confluence in Devprayag, India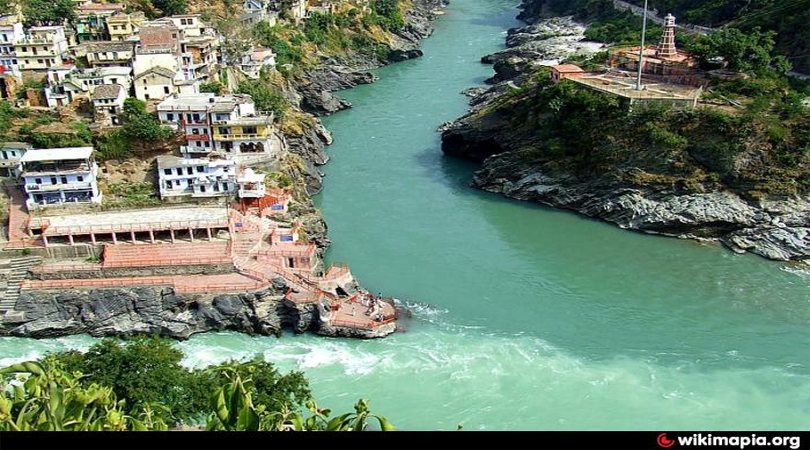 Image source: http://photos.wikimapia.org/p/00/03/23/59/73_big.jpg
Both the rivers are major Himalayan Rivers and very much associated with Hindu culture and history. Moreover, it is one of the stunning confluences in India. Alaknanda covers a long way of around 118 miles before meeting the Bhagirathi River.
Read more about: 
Rio Negro and Rio Solimoes River's confluence near Manaus, Brazil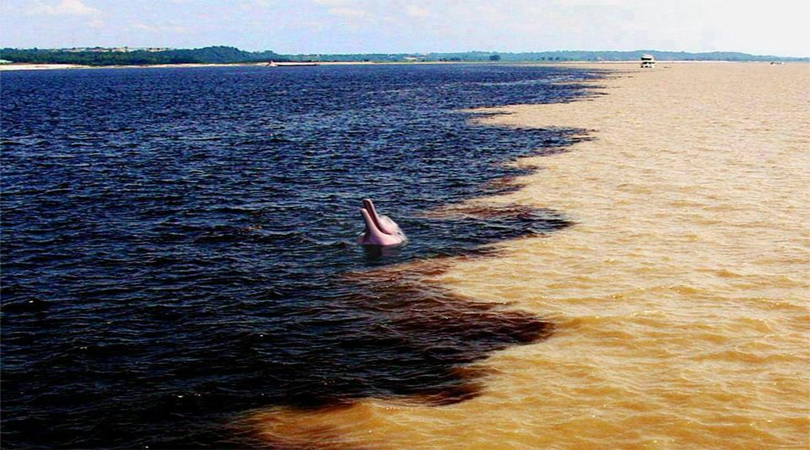 Image source: https://s-media-cache-ak0.pinimg.com/736x/0f/ab/d0/0fabd0547b033fad9140765d80af31d8.jpg
These two rivers meet without mixing and it gives rise to a very amazing environment display. Rio Negro is the world's largest black water river and Rio Solimoes is basically the name given to the Amazon River's upper stretches.
Read more about:
Thompson and Fraser River's confluence in Lytton, BC, Canada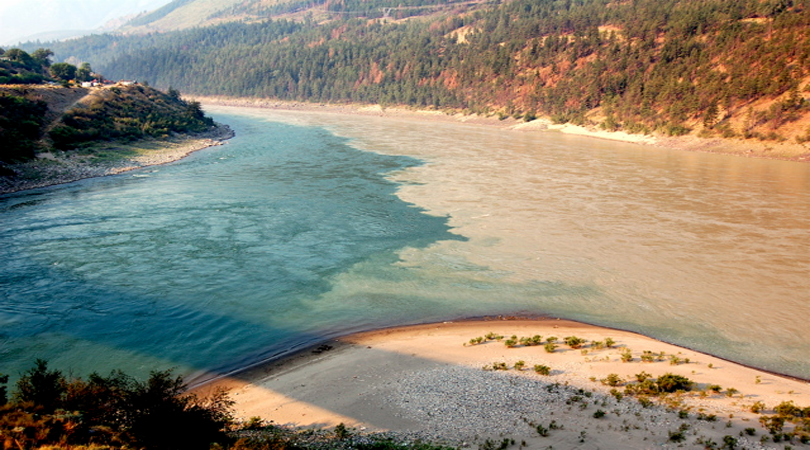 Image source: http://www.whoi.edu/cms/images/Fraser-Thompson_93879.jpg
This confluence can be observed very clearly as Thompson River is one of the prominent and the largest river of British Columbia and Fraser River is the longest but is filled with sediments and that's why it have a muddier look unlike Thompson.
Read more about: