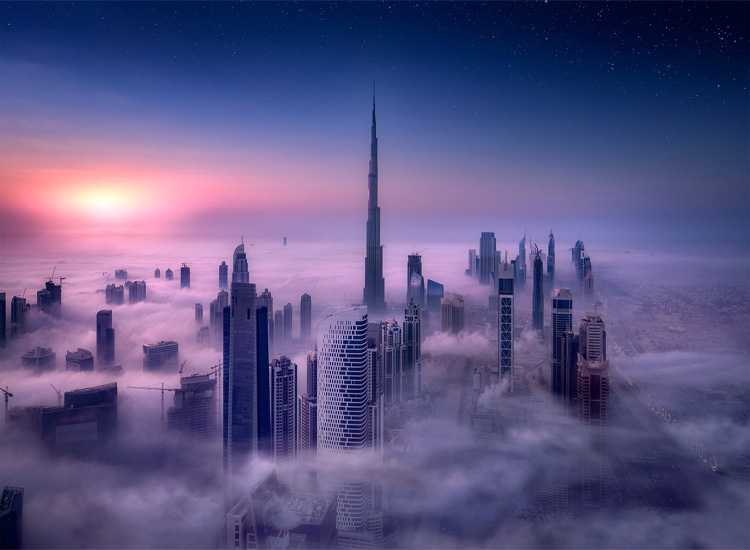 The world is full of natural wonders, but it nowhere lacks in terms of man-made marvels. There are numerous iconic structures in the world that are known for their exclusivity and high altitude. Through this article, you will get information about the tallest buildings and structures of the world.
Burj Khalifa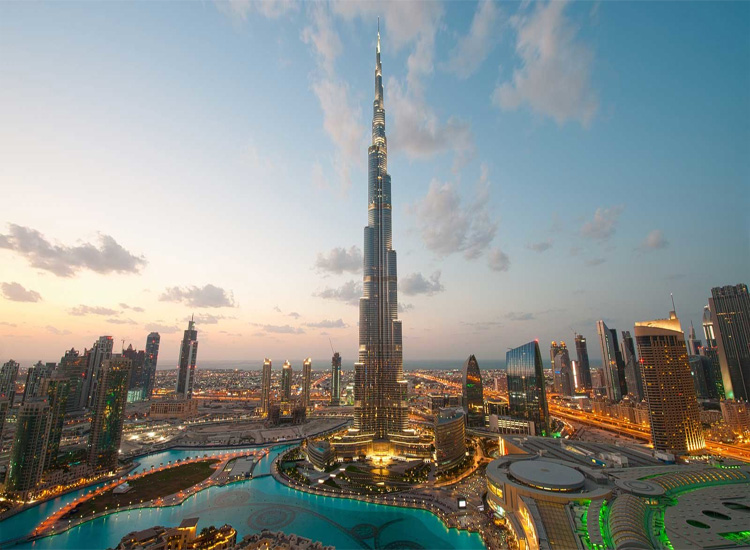 Located in the marvelous Dubai city, Burj Khalifa is a mega tall skyscraper and tallest man-made structures of the world. It is meant to be a showpiece for the masses and has a height of 829.8 meters.
Address: 1 Sheikh Mohammed bin Rashid Blvd – Dubai – United Arab Emirates
Height: 828 m, 830 m to tip CTBUH
Floors: 163
Construction started: 6 January 2004
Owner: Emaar Properties
Cost: 1.5 billion USD
Tokyo Skytree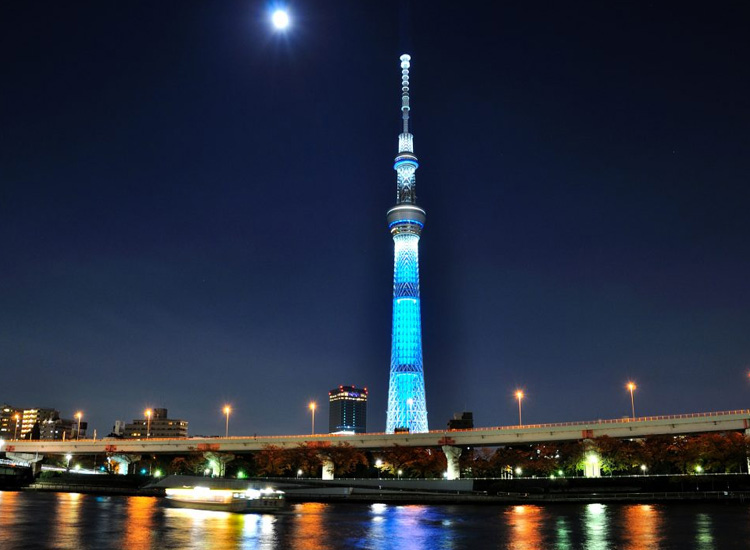 Image source: https://fastjapan.com/en/wp-content/uploads/2016/10/11.jpg
It is an observation tower located in the capital city of Japan – Tokyo. Tokyo Skytree also houses a broadcasting unit and a restaurant. The complete height of this structure is 634.0 meters.
Address: 1 Chome-1-2 Oshiage, Sumida, Tokyo 131-0045, Japan
Height: 634 m
Floors: 29
Hours: Open today · 8AM–10PM
Top floor: 451.2 m (1,480 ft)
Abraj Al Bait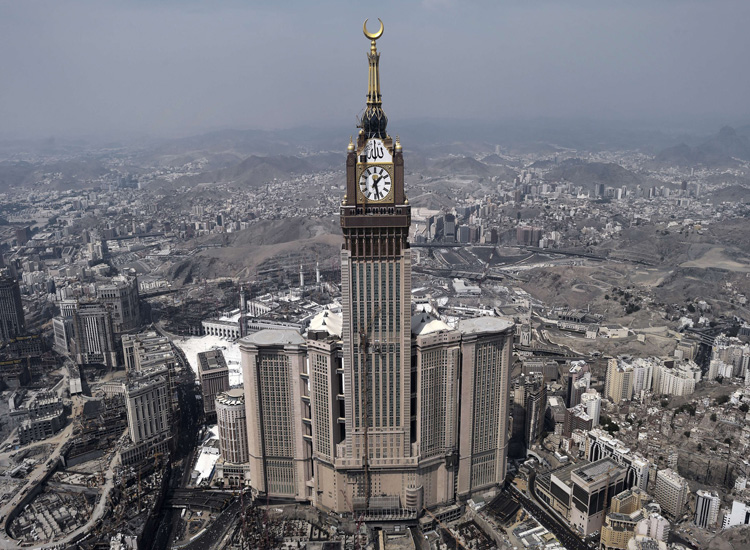 Image source: http://darkroom-cdn.s3.amazonaws.com/2014/10/AFPGetty-534118690.jpg
Also popular as Makkah Royal Clock Tower Hotel, Abraj Al Bait is a government-owned mega-tall building complex in Mecca city of Saudi Arabia. It is among the tallest structures of the world. The maximum height of this building is 601 meters.
Address: First Ring Rd, Al Hajlah, Mecca 24231, Saudi Arabia
Type Mixed use:  Hotel, Residential
Architectural style:  Postmodern
Location:     Mecca, Saudi Arabia
Construction started:     2004
Completed:  2011
Opening:  2011
Cost: US$15 billion
Height Architectural:  601 m (1,972 ft)
Petronas Twin Towers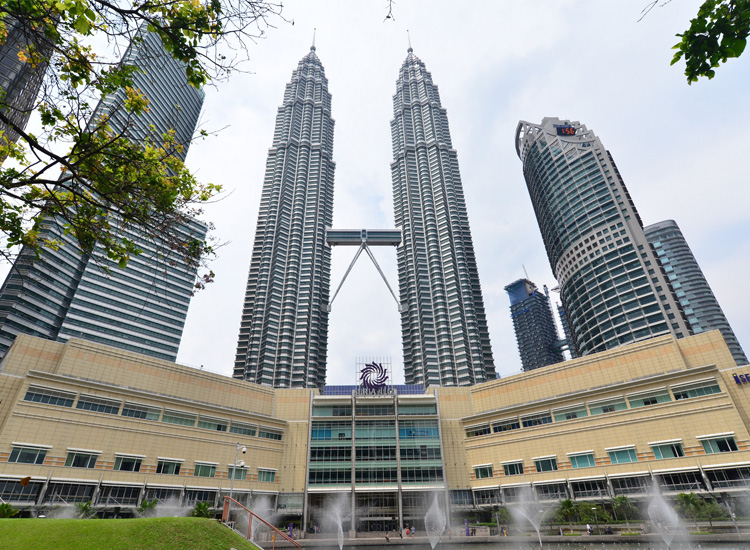 Image source: http://360virtualtourist.com/wp-content/uploads/2016/07/petronas-twin-towers-tn.jpg
It is one of the tallest architectural marvels of the world, situated in Kuala Lumpur city of Malaysia. The towers are the tallest twin buildings having 88-floors.  The towers are 452 meters tall and in this structure, visitors find the expression of Malaysia's Muslim faith. There is a sky bridge that connects the towers on the 41st & 42nd floors.
Address: Kuala Lumpur City Centre, 50088 Kuala Lumpur, Federal Territory of Kuala Lumpur, Malaysia
Hours: Open today · 9AM–9PM
Located in: Suria KLCC
Cost: 1.6 billion USD
World One, Mumbai, India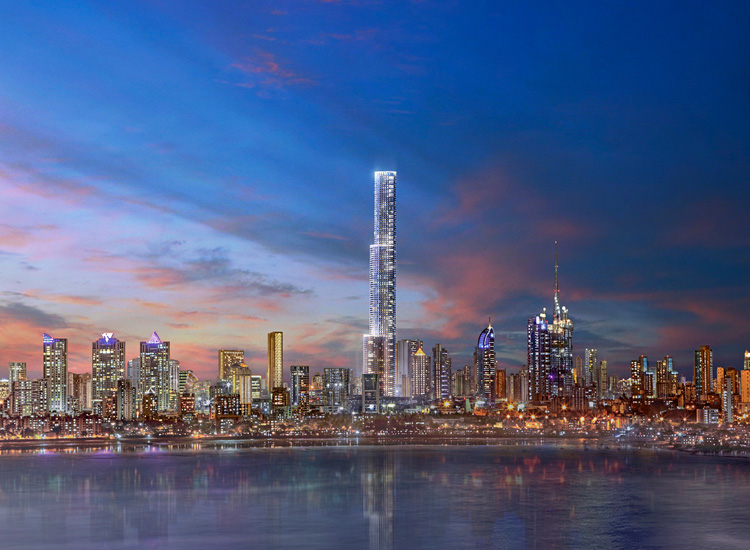 Image source: https://www.burohappold.com/wp-content/uploads/2016/04/Lodha-world-one_99_Lodha-group.jpg
This is going to be a residential property, which is still under construction. Located in Mumbai city of India, World One is a super tall housing skyscraper. The height of this building is 442 meters, which makes it one of the tallest structures of the world.
Construction started: 2011
Floor count: 117 above ground; 2 below ground
Cost: 321 million USD
Observatory: 304.8 m (1,000 ft)
Shanghai Tower, Shanghai, China
Image source: http://cdn.skyrisecities.com/sites/default/files/images/articles/2016/07/21927/21927-75890.jpeg
Shanghai Tower is a mega-tall skyscraper in Shanghai, which is owned by an association of some state-owned companies in China. This building is 632 meters high and has 128 stories. Its beautiful construction is designed for high energy efficiency.
Address: 501 Yincheng Middle Rd, LuJiaZui, Lujiazui Residential District, Pudong Xinqu, Shanghai Shi, China, 200000
Height: 632 m
Floors: 128
Construction started: 29 November 2008
Top floor: 587.4 m (1,927 ft) (Level 127)
Cost: 15.7 billion CNY
Lotte World Tower, Seoul, South Korea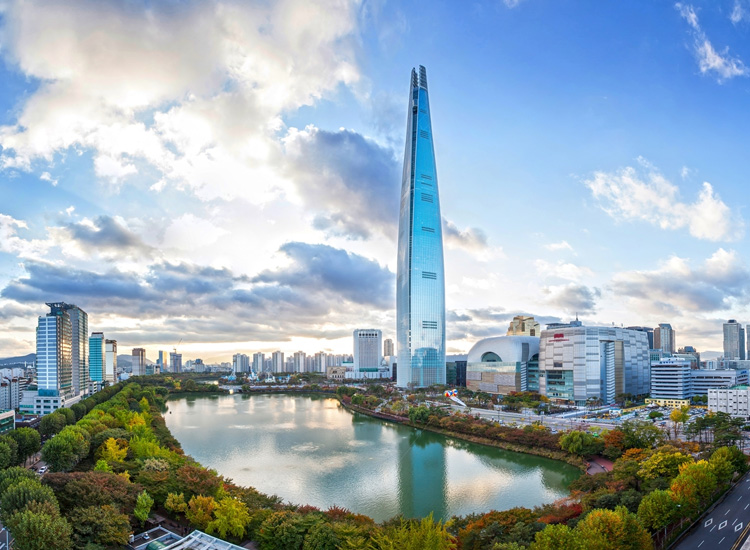 Image Source: skyscrapercenter.com
This is a 123-floors super-tall skyscraper, which has a height of 555 meters. The Diagrid lantern-shaped roof structure of this tower was built using steel counterparts that is 12 meters high and 20 tons in weight.
Address: 300 Olympic-ro, Sincheon-dong, Songpa-gu, Seoul, South Korea
Construction started: 2011
Opened: 3 April 2017
Floors: 123
Willis Tower, Chicago, Illinois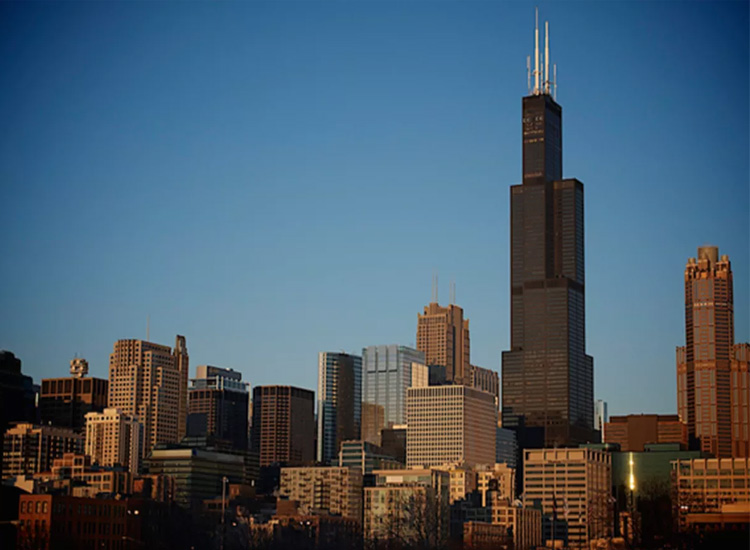 Image source: https://chicago.curbed.com/2016/1/11/10848106/willis-tower-ctbuh-top-10
Commonly referred as the Sears Tower, Willis Tower is a 108-story skyscraper in Chicago. It is 442 meters high and among the tallest buildings in the world. The Willis Tower is the second tallest building in the USA.
Address: 233 S Wacker Dr, Chicago, IL 60606, USA
Height: 442 m, 527 m to tip
Floors: 110
Wuhan Center, Wuhan, Hubei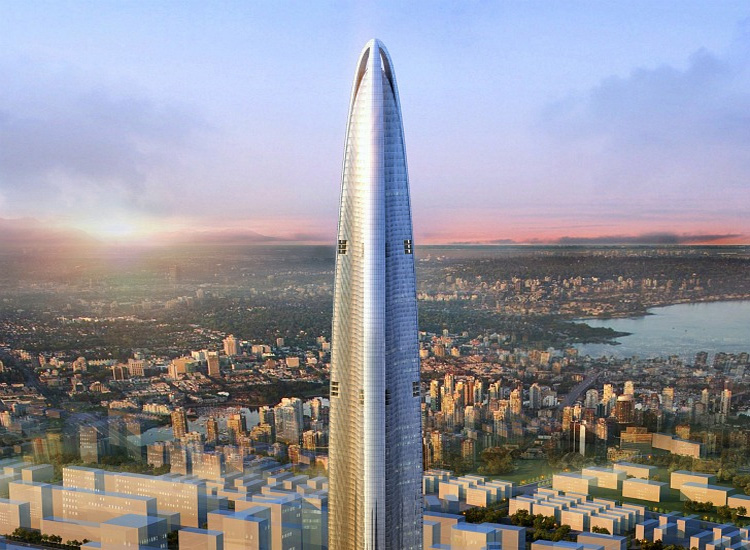 Image source: https://inhabitat.com/wp-content/blogs.dir/1/files/2011/06/Wuhan-Greenland-Center-AS+GG-5.jpg
Located in Wuhan city of China, Wuhan Center is an aerodynamic shape building. It was intended to reduce the wind resistance and the current action created around the super-tall towers. The building is 438 meters high and has 88 floors.
Location: Wuhan, Hubei
Address: Hanxi Road
Country : China
Floors: 88
Estimated completion: 2017
Construction started: 2013
International Commerce Centre, Hong Kong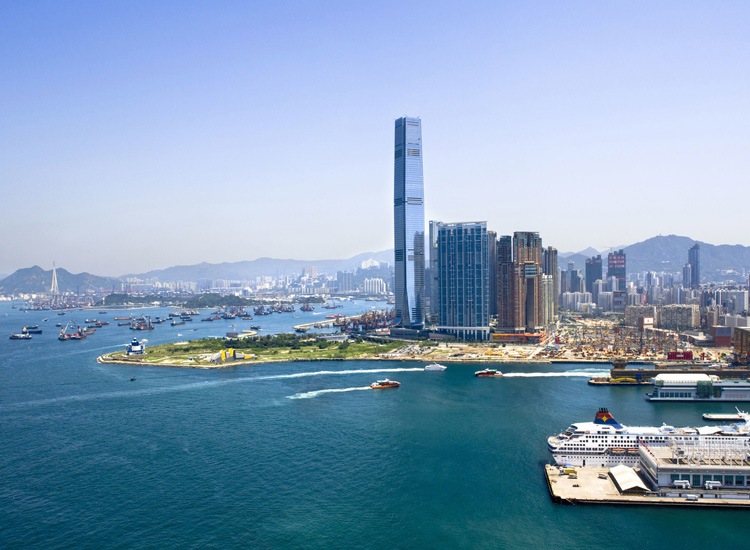 Image source: https://www.arup.com/
It is a 108-storey commercial skyscraper, which is 484 meters in height. It is the 9th tallest building in the world by height and 4th tallest building by number of floors. Located in Hong Kong city, the building also houses The Ritz Carlton Hotel and an observatory known as Sky100.
Location: 1 Austin Road West; West Kowloon; Tsim Sha Tsui, Hong Kong
Height: 469 m, 484 m to tip
Floors: 108
Construction started: 2002
Top floor: 468.8 m (1,538.1 ft)
432 Park Avenue, New York City, New York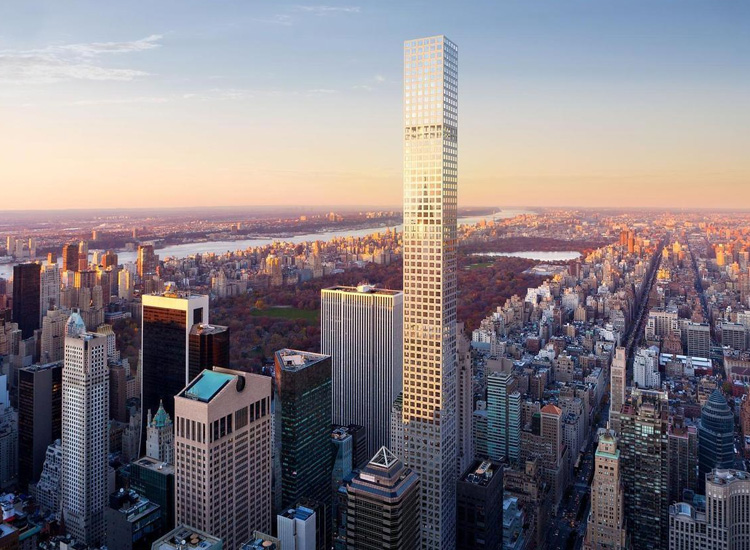 Image source: https://cdn-img-feed.streeteasy.com/nyc/image/97/195847097.jpg
Located in Manhattan, New York City, 432 Park Avenue too is an exceptionally tall residential building of the USA. It is 416 meters high and supposed to be the tallest housing edifice in the western hemisphere.
There are many other such iconic and super tall structures that are known for their exceptional heights. These huge buildings have created a special place for them in the world and become a tourist attraction of their cities.   
Address: 432 Park Ave, New York, NY 10022, USA
Height: 426 m
Floors: 85
Top floor: 1,286 ft (392.1 m) (occupied)
Cost: 1.25 billion USD
Construction started: Foundation: September 2011; Aboveground structure: May 2012