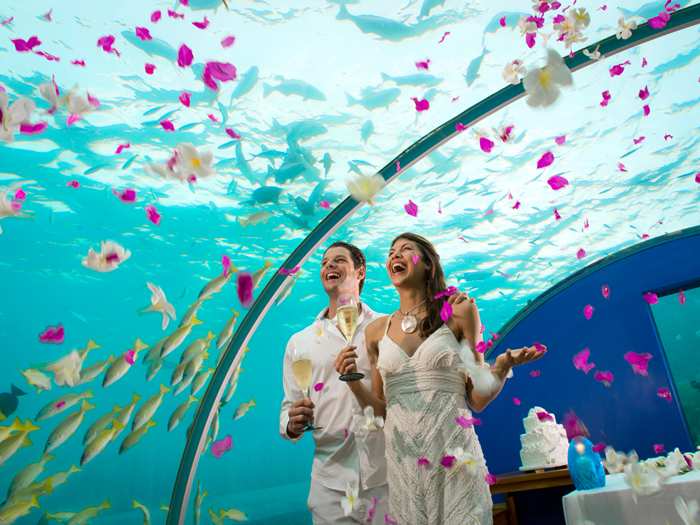 What could be more thrilling than indulging underwater, enjoying tasty cuisine, sipping fine wines, or relaxing in the lap of luxury with fish swimming around and air bubbles floating serenely to the surface? Restaurants located under the surface of the earth are very breathtaking. The magic of their architectural brilliance and design ingenuity are one f the things that travelers visiting these restaurants enjoy. Below are most incredible underwater restaurants in the world where visitors can get a lifetime experience:
1. Ithaa, Ringali Finolh, Maldives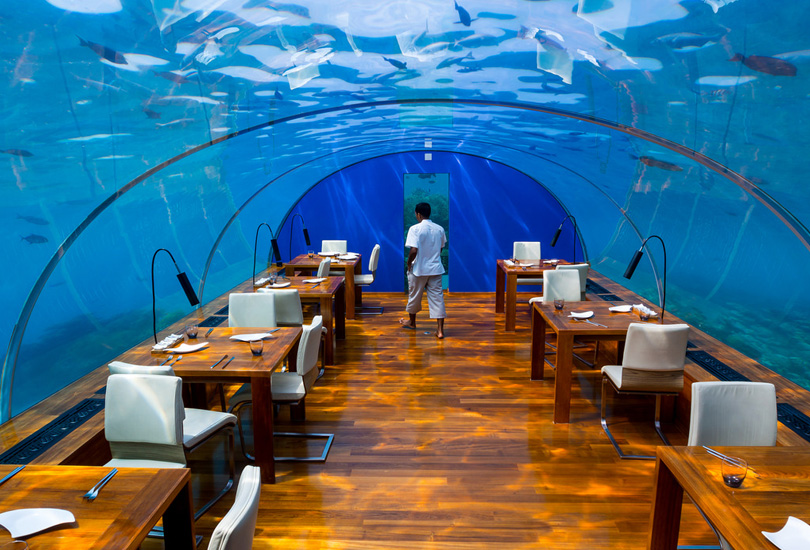 Ithaa, Rangali Finolhu, Maldives
Image source: http://travelcentremaldives.com/
This is a small 14 seat underwater restaurant where dining takes place within the clear acrylic tube that is submerged 16 feet into the Indian Ocean. Imagine savoring modern Maldivian cuisine within a close view of
• Sharks
• Stingrays
• Fish
• Whales
• Coral gardens
Read more about:
2. Al Mahara, Dubai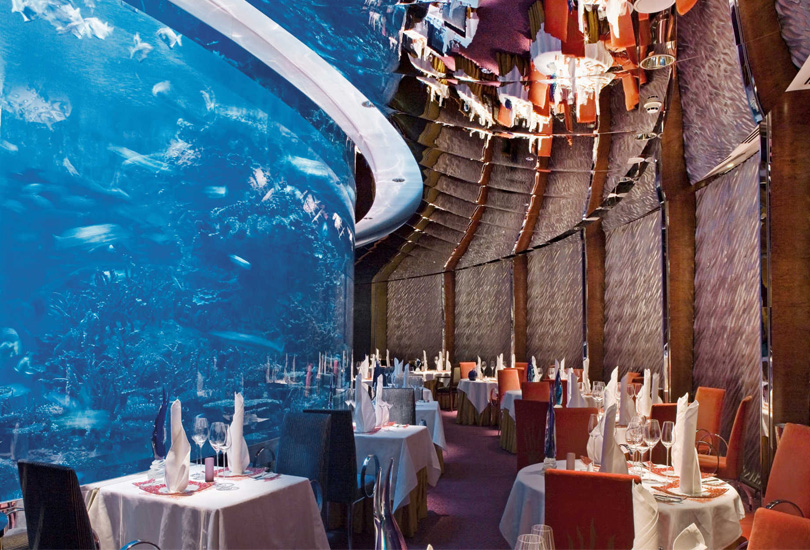 Al Mahara, Dubai
Image source: http://images.kuoni.co.uk/
When it comes to dining experience, this underwater restaurant ranks amongst the top 50 restaurants in the world. This restaurant has a massive cylindrical aquarium at its center which holds 990,000 liters of sea water that extends from top to bottom. It also holds variety of different fish. People can dine with fish swimming next to them.
Read more about:
3. Jules' Underwater Lodge, Key Largo, Florida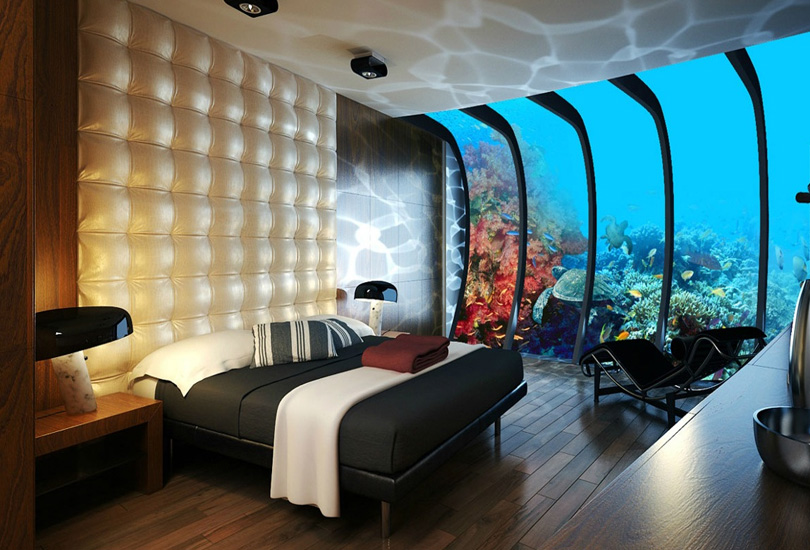 Jules' Underwater Lodge, Key Largo, Florida
This is not only a bar or a restaurant but it is a step further. It is world's first underwater hotel to be invented. The hotel was opened in 1986 and it lies 30 feet below the sea level. Visitors can only access it by scuba diving via the tropical mangrove habitat emerald Lagoon. Guests can enter via a hatch found in the bottom of the cottage sized feature and find themselves in living quarters that are fitted with futuristic decor. Comforts here range from hot showers, stocked kitchen, movies, and music. Visitors can then curl up in bed and watch the array of different type of fish and sea life that approach to peep inside.
Read more about:
4. Red Sea Star, Eilat, Israel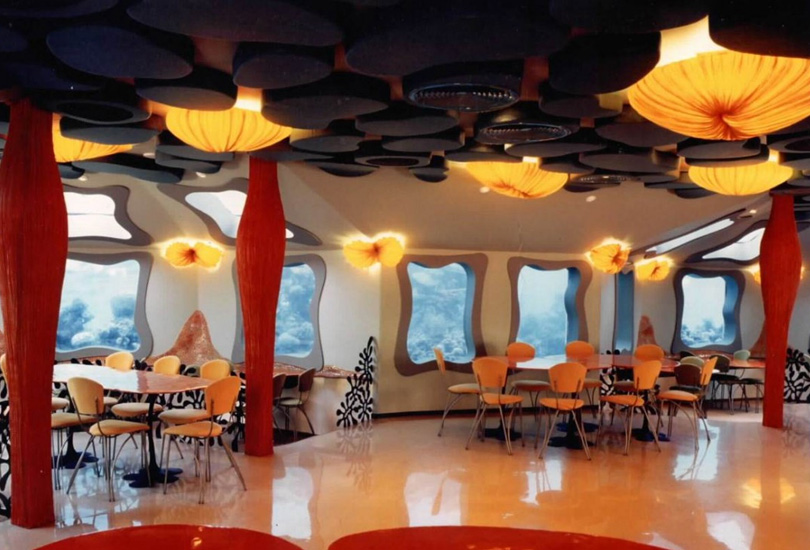 Red Sea Star, Eilat, Israel
Located 6 feet under the waves of the red sea, this restaurant offers a great dining experience. An awesome example of entertainment design, red sea star allows visitors to enjoy dining while viewing the surrounding sea creatures and coral gardens via giant Plexiglas windows during the day and night. The outside is decorated with colorful sea swirl colors and its interior is inspired by sea life. Detail of the decor is complemented by soft lighting that is designed in a way to avoid disturbing marine life.
Read more about:
5. Forbes Island Restaurant, America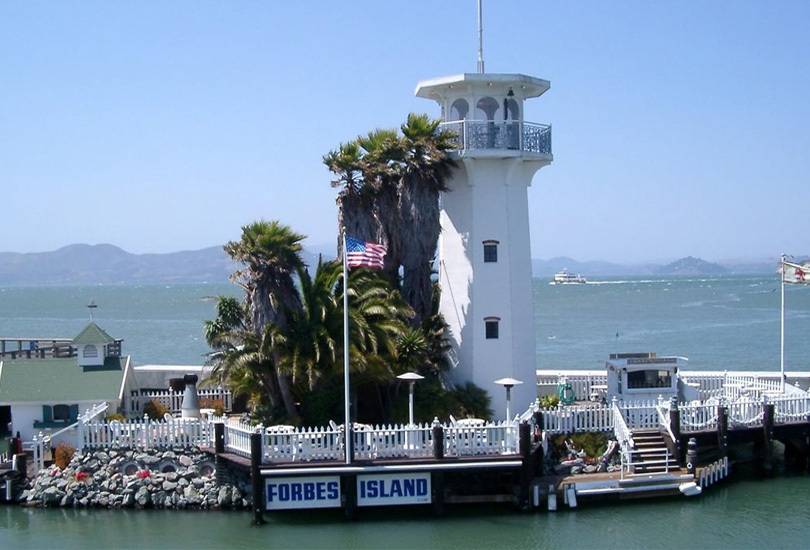 Forbes Island Restaurant, America
A five minute ferry ride that is near pier can get people to this awesome restaurant. In the dining room, visitors can enjoy the marvelous view of the golden gate bridge and Alcatraz and after continuing to the main salon, they can enjoy the fascinating artifacts as they admire the breathtaking views of the sea via the portholes.
Read more about:
6. Poseidon Undersea Resort, Fiji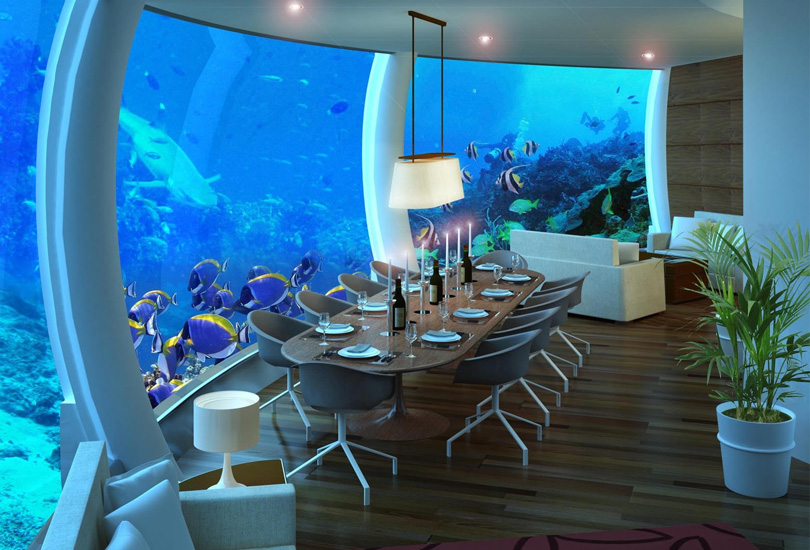 Poseidon Undersea Resort, Fiji
This awesome underwater restaurant promises a lifetime experience. It is a luxury undersea complex that features a restaurant and a lounge and over 20 suites located in 5,000 acres coral lagoon. Guests rooms offers visitors with 270 degrees view to the water outside via thick acrostic windows.
There are more and more wonders to be explored all over the world. For those planning a vacation, visiting underwater restaurants can be a great idea. However, it is good to understand that a visit to these wonderful places may not be possible without a visa. This is why every traveler needs a visa. However, with the use of an ESTA Application, people can travel visa free under the visa waiver program and get to enjoy what the sea underworld has to offer.
Read more about: