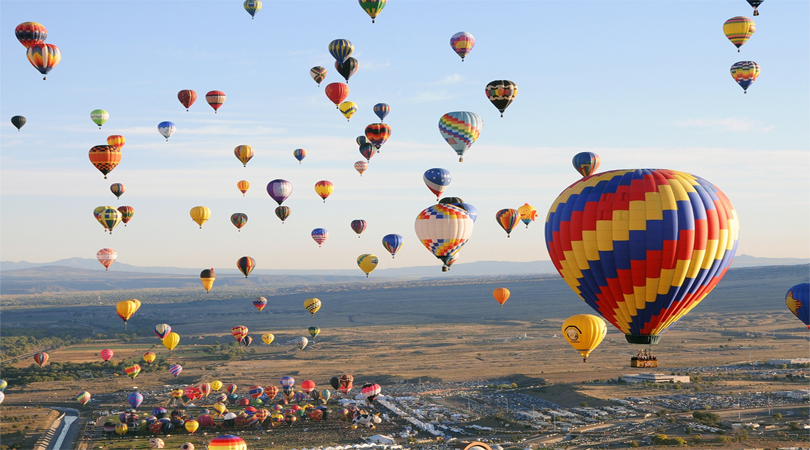 We always thought that hot air balloon rides is a luxury that we can experience on  foreign grounds only unknowing of the fact that this has become possible in India now with some good investments and the love for this sport. Today you can find many places that offer hot air balloon rides, which shoot you up with some amazing landscapes. So get ready to experience the "once in a lifetime opportunity".
Some of the best destinations in India for Hot Air Balloon ride. Let's have a look.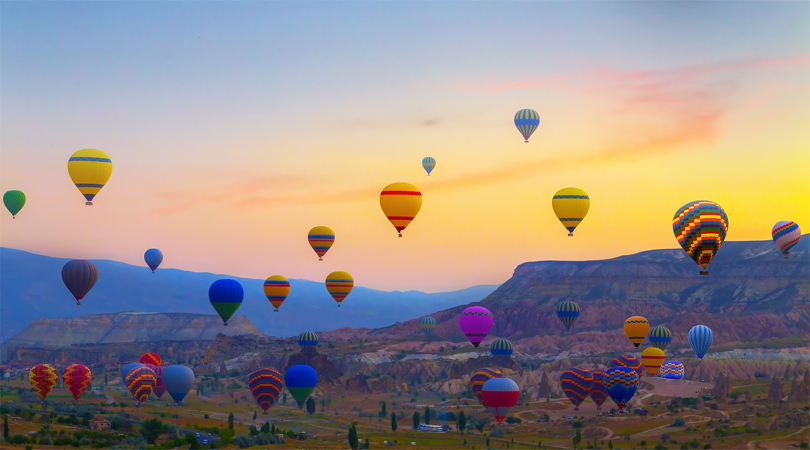 Maharashtra
Another gorgeous place to go on a hot air balloon is Lonavla in Maharashtra where the journey will take you throughout some of the verdant greenery hills of the area, which are worth every single penny used up. Mumbai inhabitants can make a swift getaway to have the ride as it is just half an hour away from the city.
Estimated Height: 4000 feet
Estimated Duration: Approx 60 minutes
Price: Rs. 12000 for adults and Rs 6000 for kids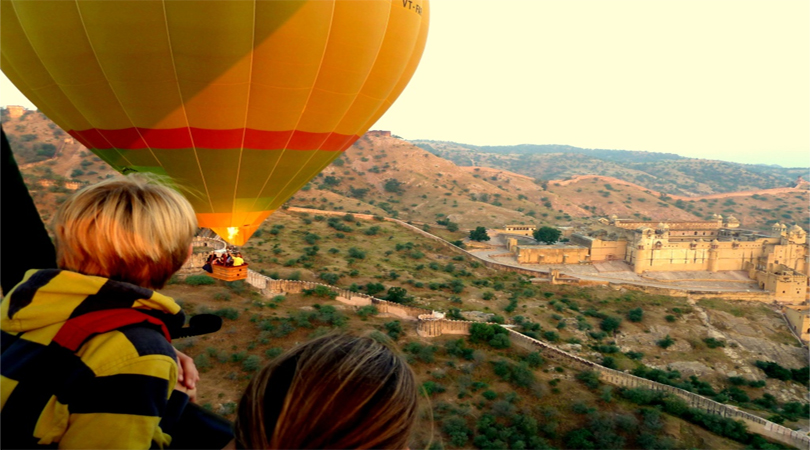 Rajasthan
Rajasthan is possibly an ideal venue to explore on a hot air balloon ride. Gliding over to the splendid forts and sights of Jaipur, this ride makes the experience most beguiling.
Estimated Height: Max 1200 feet
Estimated Duration: Approx 1 hour
Price: Rs. 12000 per person for Adults and Rs 6000 for kids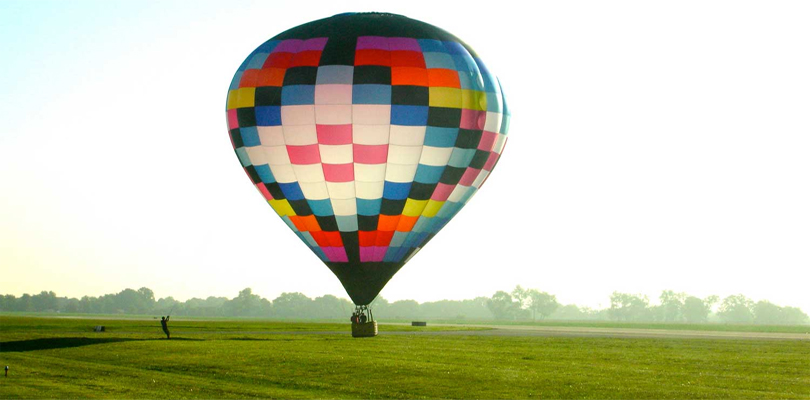 Karnataka
The exploratory hot air balloon ride lasts for about an hour and gives a wonderful sight of sunrise and sunsets all along with the antique remnants of Hampi, a stunning world heritage site, affirmed by UNESCO. Travel  here and Spend time with your loved ones, overlooking the various caves, temples and rich cultural inheritance of Hampi.
Estimated Height:  5000 feet.
Estimated Duration: Approx 60 mins
Price: Around 8,000 INR to 12,000 INR per person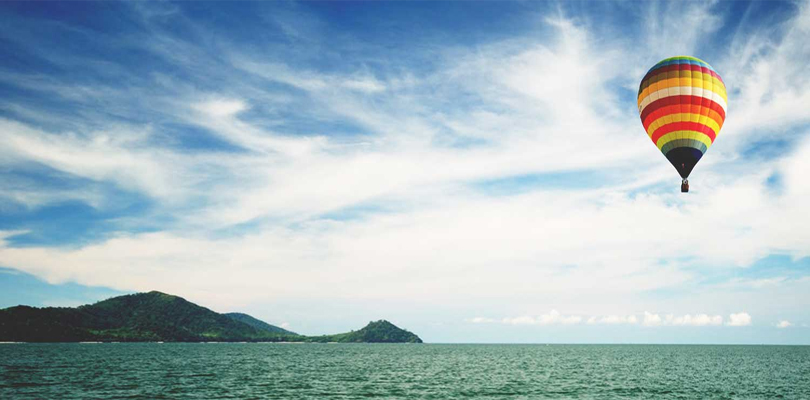 Goa
Goa is the one stop for all the adventure sports and the party lovers and its appealing exquisiteness makes it one of the admired spots in India to go up in a Hot Air Balloon and have fun while flying. For those who believe in spending some quality time with their partners, Goa is the perfect destination.
Estimated Height: 4000 feet
Estimated Duration: Around 1 hr
Price: Around Rs. 14000 per person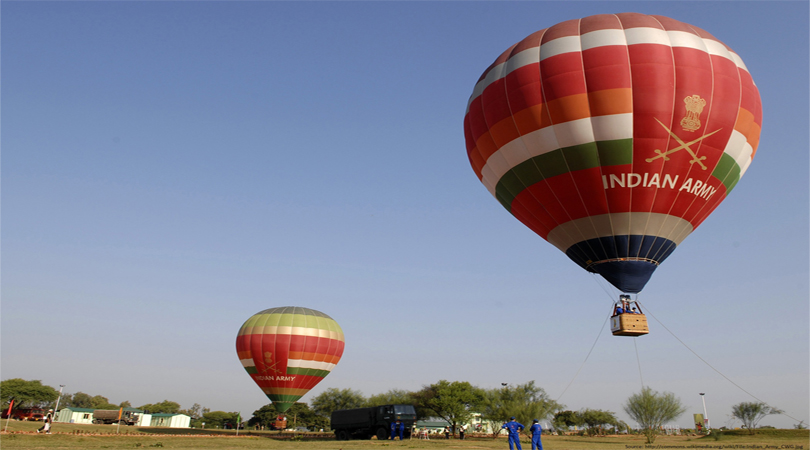 New Delhi
Away from the hustle- bustle of the Delhi's life you can enjoy the peace with this ride over the spectacular heighted building. The most famous destinations in the national capital region are Damdama Lake, Neemrana, Sohna, Gurgaon & Greater Noida. The flight starts at 6 am or 4 pm between Septembers to March considered as the most suitable time for the float.
Estimated Height: Max 5000 feet
Estimated Duration: Approximately 1 hour
Price: Around Rs 9000 to Rs 13000 per person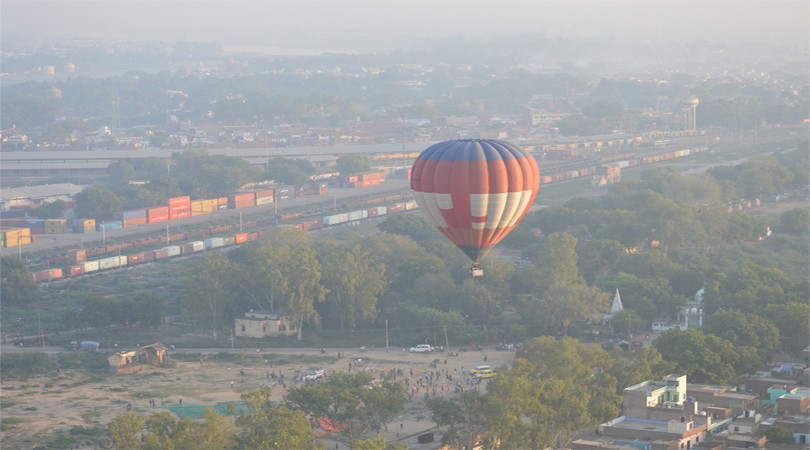 Uttar Pradesh
Up till now we have seen Taj Mahal from the ground but the time has come to watch this stunning beauty from a bird's eye view. This ride is a wonderful chance for the love birds. Apart from this, if the weather allows, you can look into the whole landscape of the area too.
Estimated Height:  Height of approximately  500 feet.
Estimated Duration:  Around 15 to 20 minutes
Price: Rs. 500 to Rs. 750 per person