Greece is famous for its plethora of sunny beaches, whitewashed villages, ancient ruins, friendly atmosphere, and tasty cuisine. Hence, it ranks as one of the top travel destinations in Europe. This country is made up of hundreds of islands that offer cultural delights, stunning landscapes, nightlife scenes and historic sites, and a mountainous mainland. If you want to go for a holiday in Greece, the following is an overview of its top 7 places that you should visit.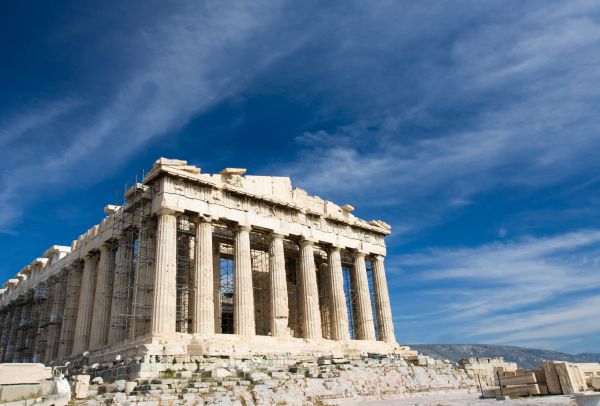 Athens

This city has been inhabited for over 3,000 years and it is famous for being the birthplace of democracy and cradle of Western civilization. Athens has a confusing blend of modern and historical features. It is widely known for its archaeological monuments and ruins like the Ancient Agora, the Parthenon, the famous Acropolis and the Dionysos' Theatre among others.
Thessaloniki

Thessaloniki is Macedonian's capital city and the second largest city in Greece. This city is Greece's cultural capital because of its buzzing nightlife, social events, and lively festivals. Thessaloniki is comprised of a commercial district and historic city center. It offers you both new and old attractions from its art galleries. Byzantine walls, museums, White Tower, colorful food markets to Turkish baths.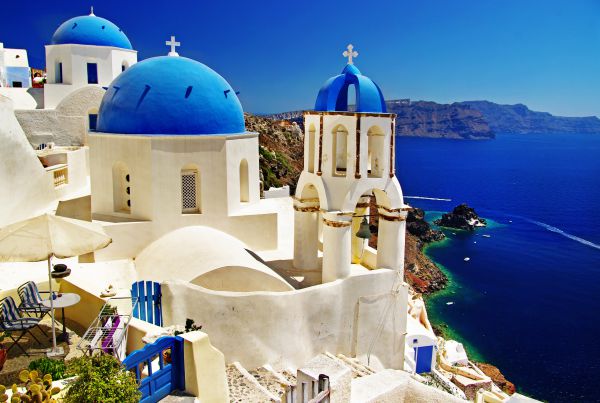 Santorini

Santorini is part of the group of Cyclades and it is among the best places that you should visit in Greece because it is one of the world's most picturesque islands. Although it consists of many villages, Oia and Fira, which cling to different cliff sides that overlook the turquoise sea, are themost famous. Many zigzagging steps wind through and ascend these villages of whitewashed houses and cobblestone lanes that have blue-domed roofs.
Corfu

Corfu is a popular destination for yachting that is in the Adriatic Sea because it is the Northernmost Ionian Island in Greece. It does not only reflect the diverse architectural and cultural influences of the French, Roman, British, Venetian and Byzantine empires that ruled it throughout the centuries, but it is also immersed in the mythology of the Greek.
Crete

Crete is not only the largest of all the Islands in Greece, but it is also a spacious land that offers you pleasing contrasts of landscapes that range from rolling countryside that is dotted with numerous olive trees, rugged mountains to the stunning coastline. Crete is steeped in history because it still has archaeological traces of the numerous civilizations that lived in it for centuries.
Rhodes

Rhodes is in the Aegean Sea that is near the Turkish coast and it has historical significance as well as great beaches. Hence, it is among the most popular places that you should visit in Greece. It is the largest Island and capital of the widely known Dodecanese archipelago. Rhodes has many brilliant flowers such as hibiscus and bougainvillea, and lush pine forests. Hence, many people also regard it as one of Greece's most beautiful islands.
Mykonos

Mykonos is among the most visited islands in Greece because it has a lifestyle-friendly atmosphere and buzzing nightlife scene. This island, which is in the Aegean Sea and is part of the Island group of Cyclades, has a modern and cosmopolitan society that blends with maze- like streets, colorful verandas, and traditional whitewashed houses.
The aforementioned places make Greece an ideal holiday destination for you. The next best place to have a fun filled holiday will be Turkey, book a Turkey Visa in order to visit it. You should, therefore, pack your bags and head there so that you can enjoy all that they have to offer.