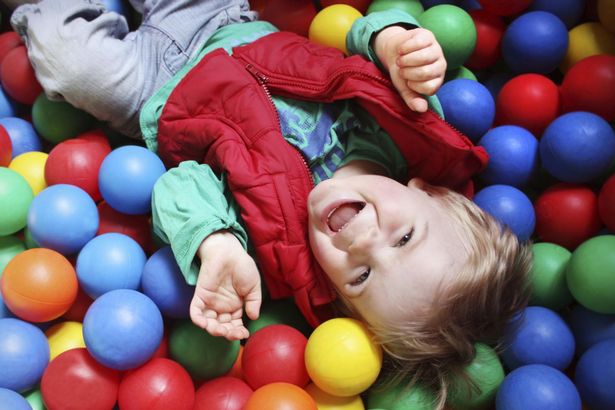 It may seem you have only just got the children back to school for the new academic year, but half term will be here before you know it. It's the perfect opportunity to spend quality time with your family and the last chance to take a break before Christmas.
Now is the time to start planning ahead for the week, and, with the prices of full-length holidays away pretty costly outside term time, most of us will be looking to stay home and go for days out instead. The good news is that, with so much to do in the UK, you don't need to go away – there are stacks of great family days out you can enjoy instead.
If you can get to London, for example, you really will be spoilt for choice. Many art galleries and museums are free, while some exhibitions that started in the summer, such as Michael Landy's Saints Alive show at the National Gallery of seven large-scale kinetic sculptures depicting the lives of the saints, run well into the autumn. (The Landy exhibition is on until November 24th.)
Other things are on year round, such as the British Music Experience at the O2 Arena, where visitors can see memorabilia from the music industry over the years, from the famous Union Jack dress that Spice Girl Geri Halliwell wore to Freddie Mercury's trousers and jacket.
Alternatively, you could take the children skating at the Alexandra Palace ice rink, open until 1 January 2014. Or kids aged five to 14 can get their roller skates rather than ice blades on for a roller disco at the Renaissance Rooms (the nearest tube is Vauxhall.) There's nothing to stop parents having a go as well!
Specific half term events include:
• The Insect Circus, which flies into town at Jacksons Lane, and is a family show for all ages, offering all manner of six-legged fun.
• The British Museum is holding a series of interactive workshops, storytelling sessions and exhibitions all about monsters and myths. Children will be able to get very hands-on with this great and varied range of activities. It's educational in that some sessions will teach youngsters about London's history, while there will also be creative workshops in which you can create their own monsters to take home.
If you are after a show in particular, Charlie and the Chocolate Factory is on until the end of November, having opened near the start of the summer.
Written nearly five decades ago, this Roald Dahl classic is a real favorite with everyone. And this Drury Lane Theatre version, with its superb music and stunning set design, stays closer to the original book than some of the film adaptations have done.
Getting to London by car, not to mention finding somewhere affordable to park, can seem a real hassle. So plan your half term trip to the capital by train now – with family train tickets UK rail deals are a lot more affordable than you may have realized. Look online and start researching times and booking trains for half term now.
Author bio:
Stuart Kingsley is a London-based freelance copywriter specializing in the travel and tourism industries, with a particular interest in transportation. He frequently pens articles, blogs and web copy for websites such as http://www.southwesttrains.co.uk/.