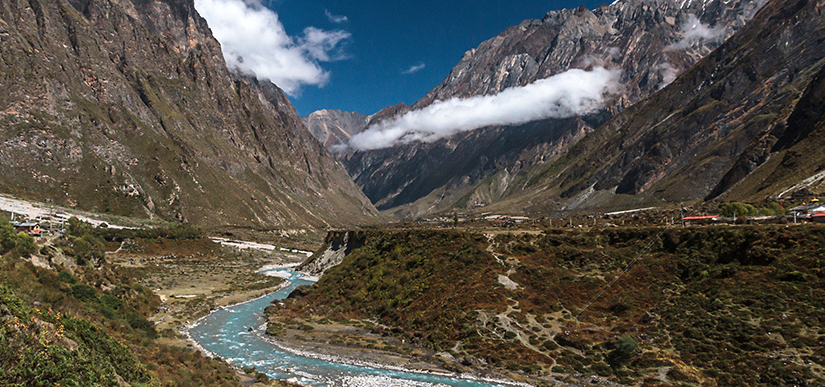 Looking for the perfect honeymoon spot? Introducing you and your partner to Nepal; a romantic country surrounded by high snow-peaked mountain. The journey will be as exciting, passionate and adventurous as it can get.
Steal the madness from the world. Visit Nepal to create some memories so that thirty years down the line, you will haves some of the craziest stories to share with your grandchildren on a cold winter evening by the fireplace.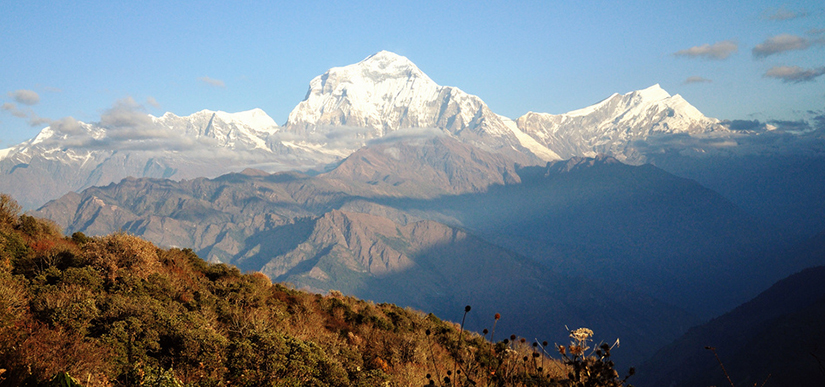 Start your love life by setting out on an adventure
Nestling between some of the highest mountains in the world, Nepal is popular destination for an adventure. Trekking in Nepal can be a good idea to begin a new chapter with your partner.
The trails will take you to areas with some of the most beautiful landscapes, splendid waterfalls, and beautiful scenery. You will stay in cozy traditional tea houses mostly own by the Sherpas and the Gurung.
You will get a chance to explore some of the most unique culture and tradition that are practices in theses rural settlements. And for an exciting night, you can also try local alcohol made by these rural popular manually at home.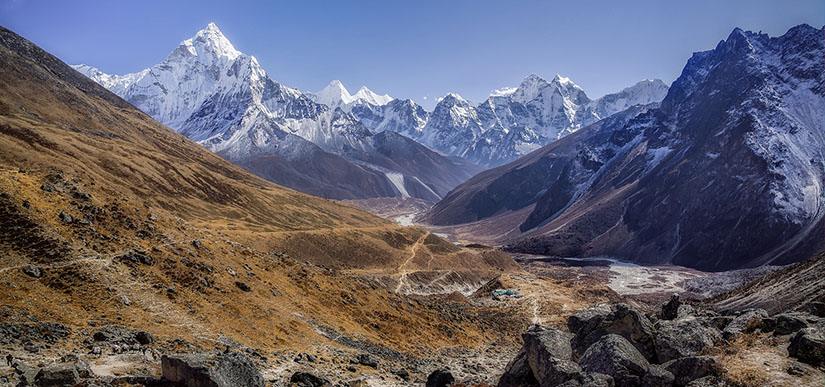 How about some extreme sport!
Get crazy in your trip set out for an adventure sport. Escape into the sky in a land considered to be one of the best destination for paragliding.
You can also go for white water rafting and spend sleep in cozy tents under the romantic night sky on white sandy beaches. If you are looking for more thrill, you can try sky diving, bungee jumping or zip-lining.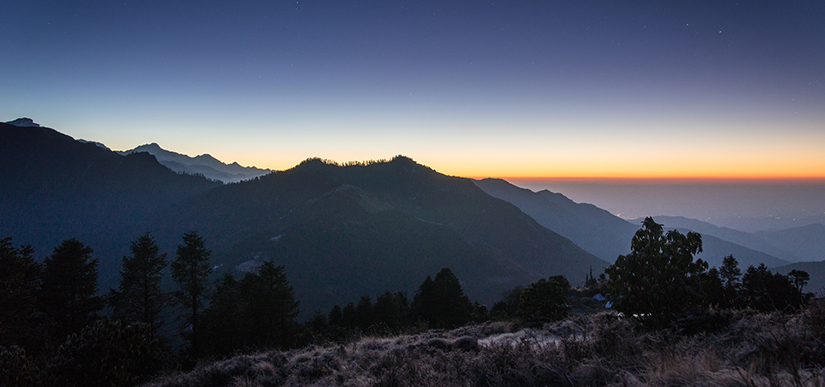 Pleasant Weather
The weather in Nepal is pleasant throughout the year. The popular destination are neither too hot nor too cold unless you plan for a mountain expedition. The romantic climatic condition is perfect for love birds to set out for sight-seeing, shopping or various other activities.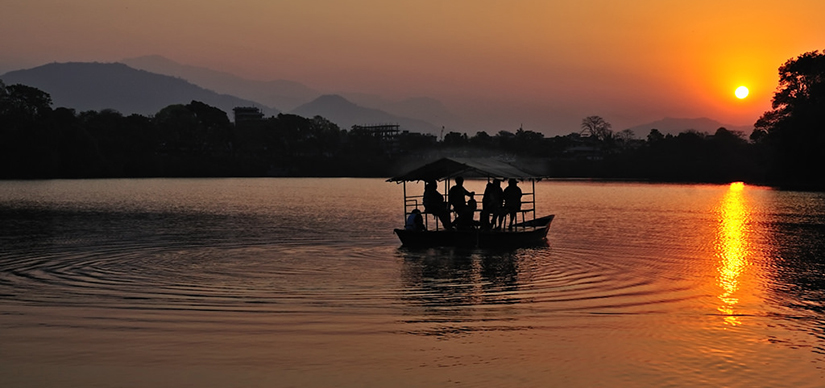 Romantic sunrise and sunset view-point
Some of the treks in Nepal will take you to perfect viewpoint of sunrise and sunset. Pooh-hill trekking is the most popular among them all. The romantic, short and easy trek is one of the best commercial destination for trekking in the world- Annapurna region.
The orange stream of rays slowly stretches across the skyline decorated with white snowy peak. The white peaks will begin to clearly standout as the sun rays will continue to paint the sky in exuberant colors of yellow, orange.
Sanrangkot, a hill located in outskirts of Pokhara, is another popular viewpoint of sunrise and sunset.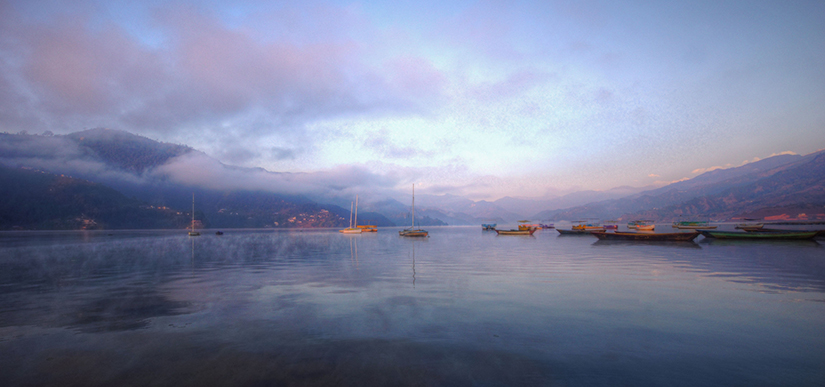 Pokhara- lovers paradise
Pokhara, also known as "the city of Lakes", is a lover's paradise. The beautiful Lake, Fewa Taal, resides in this city. Some of the most beautiful resorts, hotels, restaurants and cafes are built overlooking the Fewa Taal for a romantic experience of nature's beauty.
You and you lover can take evening or morning stroll along the shoreline of the lake to catch the most spectacular sunrise and sunset. Boating in the Fewa lake is also another popular activity. As you escape further into the lake, you will be drawn closer to luscious green hill and the magnificent Mt. Machhapuchera will come into sight.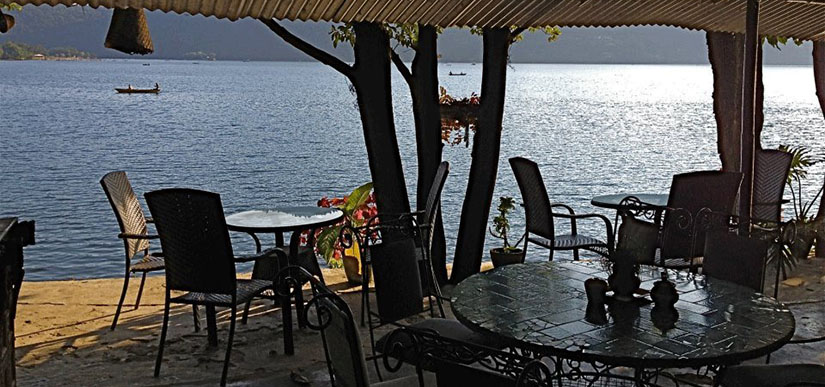 Resorts in small hills with spectacular scenery
Small hills like Nagarkot, Dhulikhel and Godavari are located in the outskirts of the city. These hill have plenty of romantic hotels and resorts overlooking beautiful landscapes. May adventure lover hike to such hills. Godavari is in fact famous among the bird watchers. The hills have unique and affluent flora and fauna.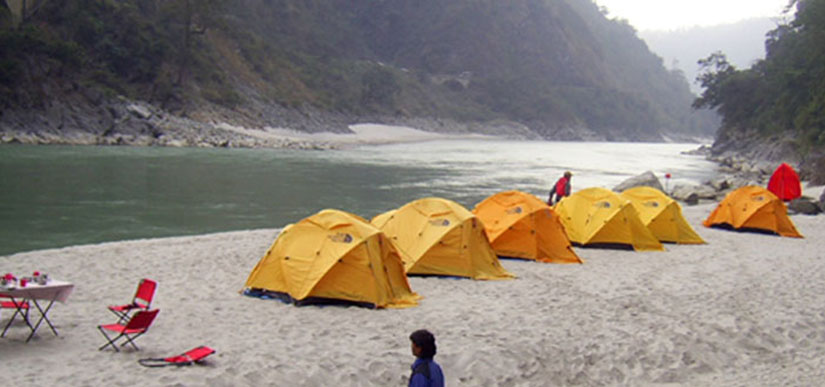 Conclusion
These are only few among the various reason to come visit Nepal. And if you are looking for an economical honeymoon trip because you need to save all your earning for your future planning, you are looking at the beat option.
Nepal can offer you comfort in lesser cost compared to other countries. And what I can promise is the trade off in price will not result in any sort of compromise in the experience you gain..