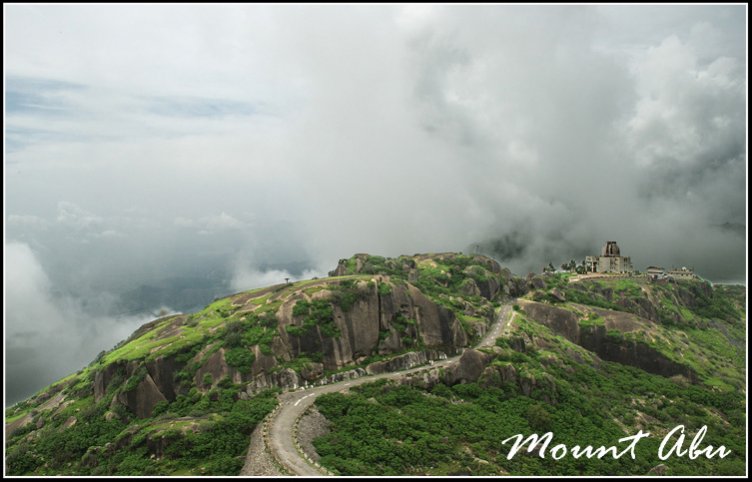 Mount Abu is the only hill station of the Indian state of rajasthan. it is famous for its rich natural beauty and scenic views it offers to its tourists.
Mount Abu, previously called as Arbudaanchal in hindu Puranas, is a very popular hill station situated in the Indian state of Rajasthan. It lies in the Aravali range and is located in the bordering areas of Gujarat. It is known for being the only hill station of Rajasthan, which is basically famous for its long stretches of deserts. The highest peak of Mount Abu is Guru Shikhar. It is popularly called as an "oasis in the desert" due to its presence amidst the lands of deserts. In fact people across the state as well as the country seek refuge from the scorching Indian summers in here. It is also home to a beautiful wildlife sanctuary that is home to several rare species of flora and fauna. All the places to visit here are surrounded by several hotels in Mount Abu with reasonable tariffs.
Mount Abu is specially a great place to visit for the spiritually inclined as it is home to several ancient temples and places of worship. One of the most prominent temples here is the Adhar Devi temple (also called as Arbuda Devi temple by the locals) which is a beautiful shrine carved out of solid rock. Mount Abu also witnesses a lot of Jain devotees as it has several Jain temples including the famous Dilwara temples. It is basically a complex of temples built between 11th and 13th centuries AD and carved out of beautiful white marble. One of the oldest temples among these all is the Vimal Vasahi temple that was dedicated to the first of the Jain Tirthankaras and was built by Vimal Shah in 1021 AD. It also includes the Kanti Nath temple and Achaleshwar temple. Further it is also the location of the headquarters of Brahma Kumaris.
If you are a history buff, you can head to the Achalgarh Fort. It was built by Rana Kumbha of Mewar during the 14th century and it has the beautiful Nakki lake at its centre which attracts a lot of tourist attraction. Near the lake lies a hill with the Toad Rock. Apart from the above mentioned places, there are several other beautiful temple in and around Mount Abu. these include the Durga temple and the Ambika Mata temple.
As is the case with every hill station, Mount Abu is frequently visited during summers due to its relatively less temperature and pleasant climate coupled with natural beauty. It is recommended to bring light cotton clothes if you are visiting here during the summer season. Moreover if you have planned a visit during the monsoons, it might interest you to know that Mount Abu receives good rainfall during the rainy season and the temperature also falls down as a result. Umbrella is a highly recommended object while you are heading out in the town during monsoons while as far as clothing is concerned, light cotton clothing will work best. Mount Abu has a rather cool winters and heavy winter clothing is recommended. You can check out for facilities such as air-conditioning and heaters as per the season you are visiting here. All the 5 star hotels in Mount Abu will offer sufficient services to keep you comfortable during your stay.