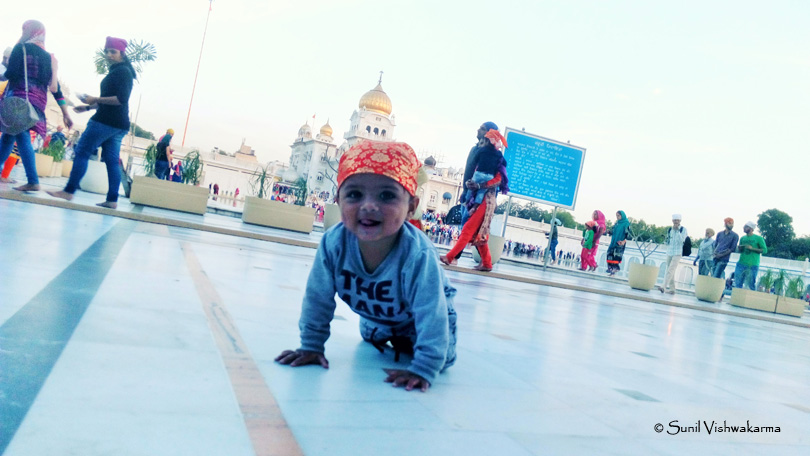 Delhi is an important economic and cultural hub, which is why many people are drawn here for a visit. However, you should remember that Delhi is also a vibrant spiritual destination. To understand the power of this spiritual connection, you should take time to visit Gurudwara Bangla Sahib.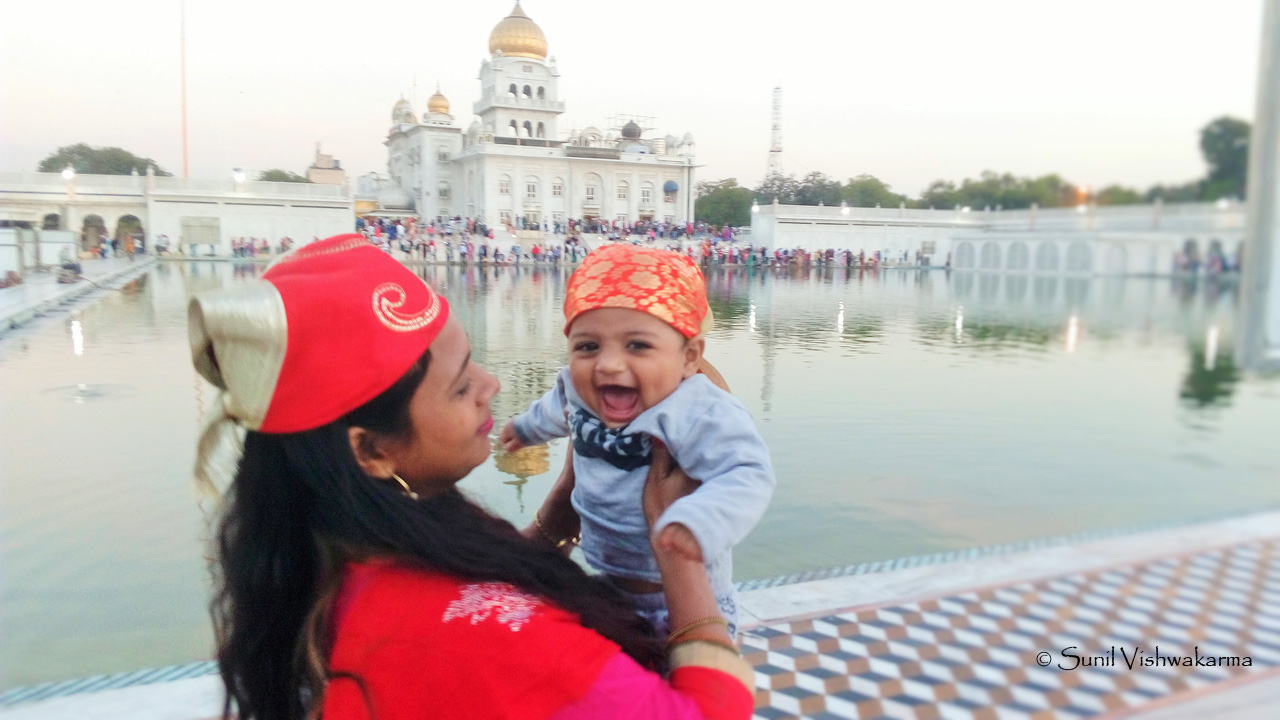 A Relevant Sikh Legacy
Gurudwara is the word for a Sikh house of worship. Although many people know little about Sikhism, it is actually the fifth largest religion in the world. This means that there are more than 25 million Sikh believers across the globe. Like Christianity and Islam, Sikhism is monotheistic with an emphasis on equality and social justice. Sikhs follow the guidance of Sikh gurus. Even though modern Sikhs still visit Gurudwara Bangla Sahib for spiritual reasons, visitors of all backgrounds are welcome to come and learn more about the faith.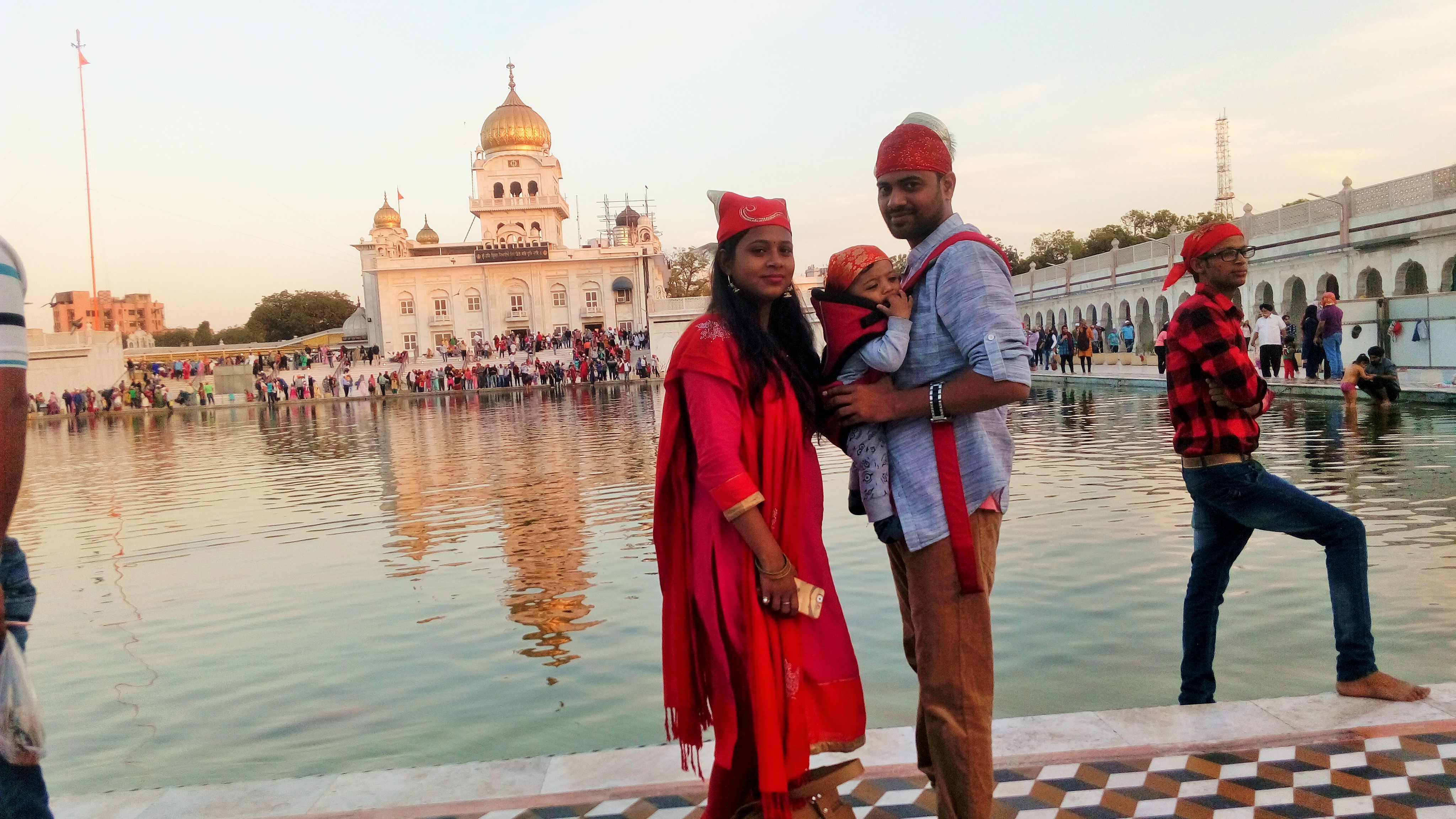 Gurudwara Bangla Sahib had humble beginnings. Built in the 1600s, Gurudwara Bangla Sahib was originally known as Jaisinghpura Palace and served as a home for an Indian ruler. It was not until the eighth Sikh guru stayed there that the site began to have spiritual importance. The timing of the gurus visit coincided with a deadly smallpox epidemic. Rather than closing himself off, the Sikh guru, provided aid to anyone who needed it. His generosity helped many, but it unfortunately led to his own illness. The Sikh guru died there, cementing the historical vibrancy of this small building for centuries to come. Modern Sikhs still visit Gurudwara Bangla Sahib to celebrate the birthday of this impressive and selfless guru.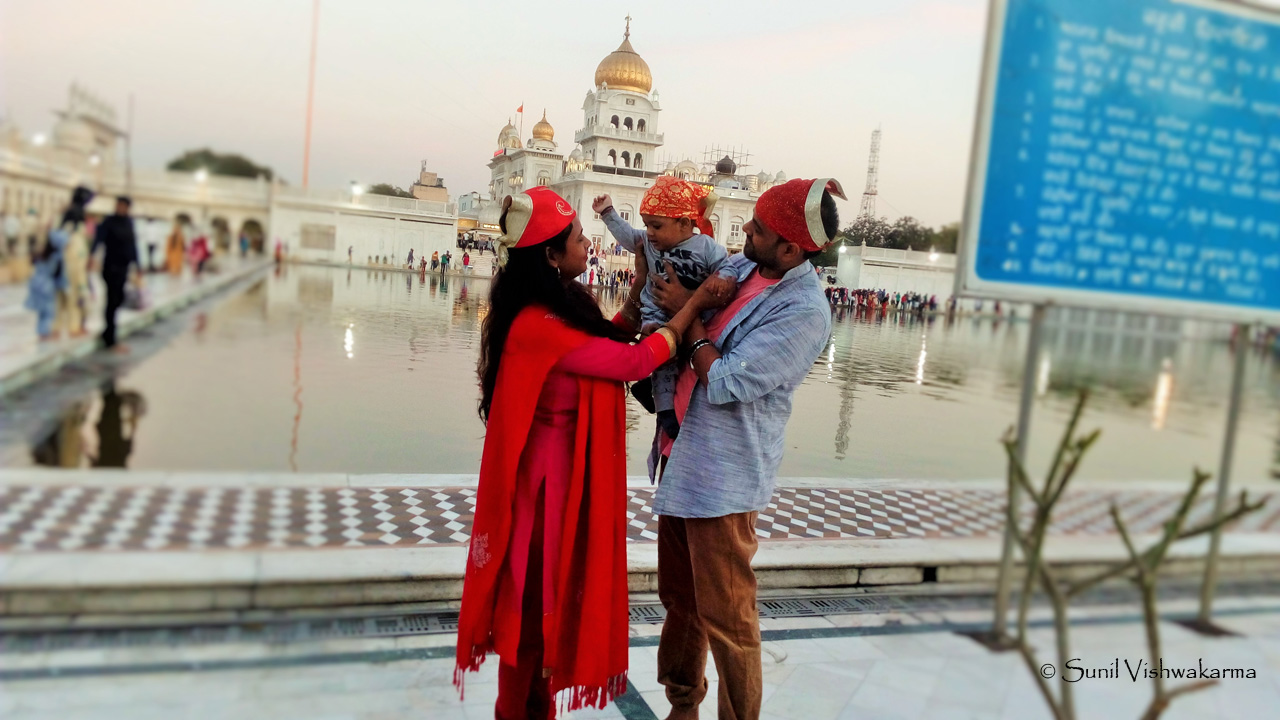 Unparalleled Hospitality for All
Although the temple started small, Gurudwara Bangla Sahib has evolved to become an important community centre for Sikhs. The grounds include everything from a kitchen to an art gallery, both of which are open to the public. Guests are invited to eat in the kitchen with food prepared by Sikh volunteers. In line with this spirit of hospitality, the temple is prepared for visitors of all backgrounds and provides the necessary guidance to help visitors fit in. Accordingly, visitors are asked to cover their hair and remove their shoes. If you do visit Gurudwara Bangla Sahib, you can expect a local guide to help you.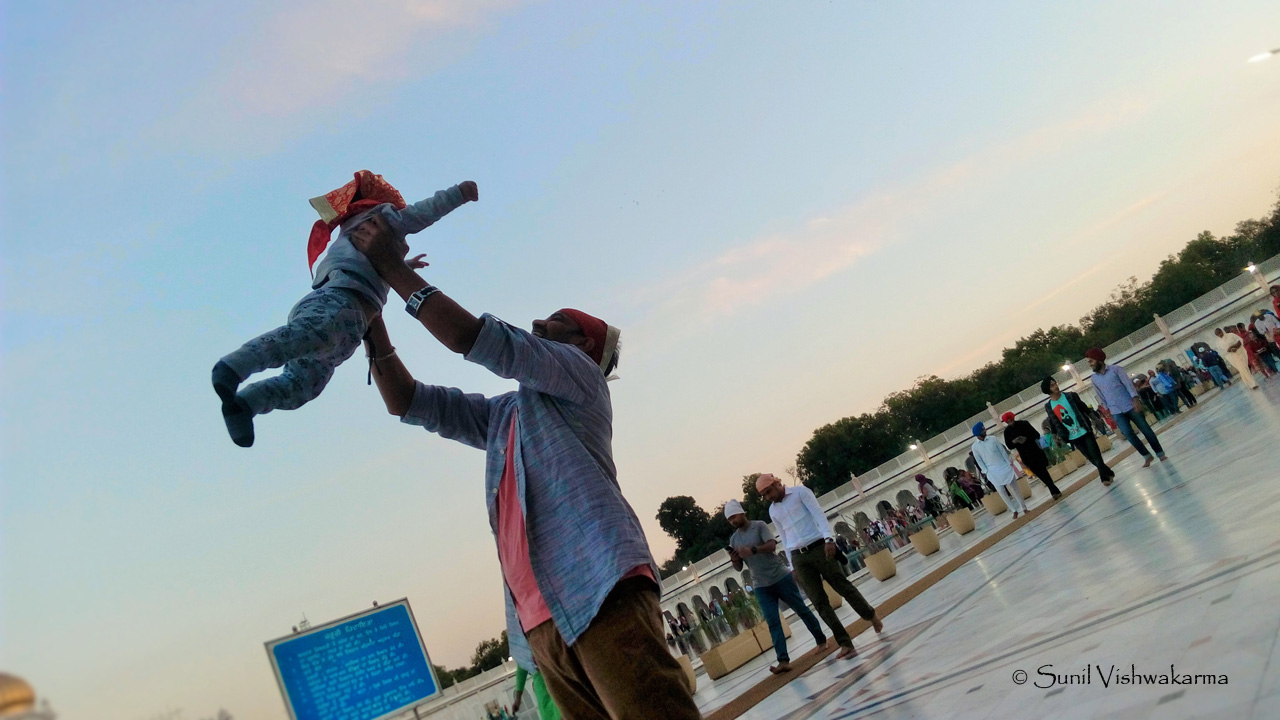 While these features are impressive, Gurudwara Bangla Sahib is best known for its pool. Known as the Sarovar, the pool was first built over a well, but the waters were soon thought to have healing properties. Because of this, Sikhs often visited to take water back to their families and share those healing properties.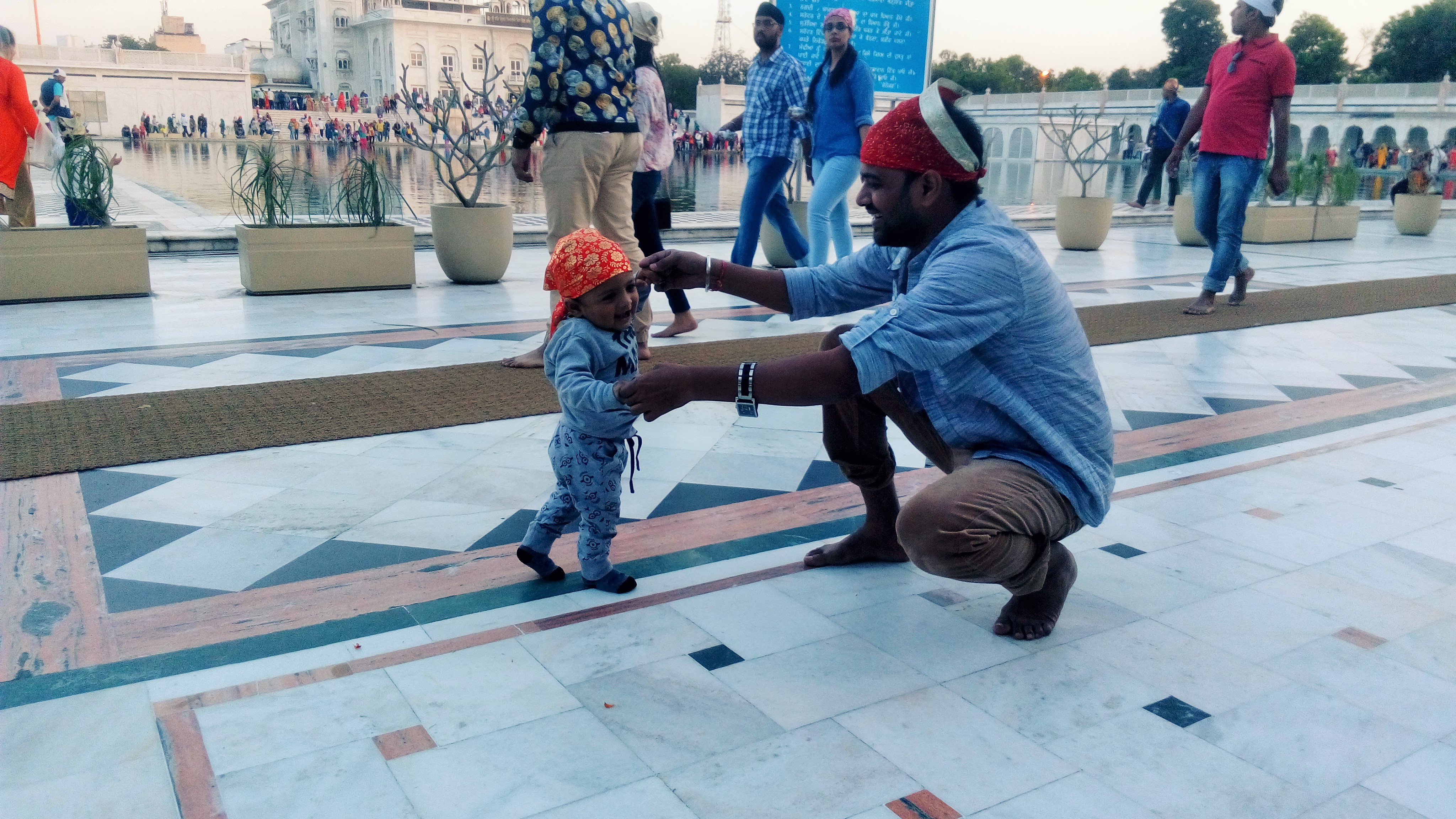 A Complete Delhi Vacation
Gurudwara Bangla Sahib is located in Connaught Place – a bustling commercial centre with shops, businesses and hotels in Dwarka Delhi. If you want to include a visit to Gurudwara Bangla Sahib as part of a larger trip, be sure to book a room at the Radisson Blu New Delhi Dwarka. While there are other options for hotels in Dwarka, New Delhi, the Radisson Blu New Delhi Dwarka has excellent amenities and an ideal location.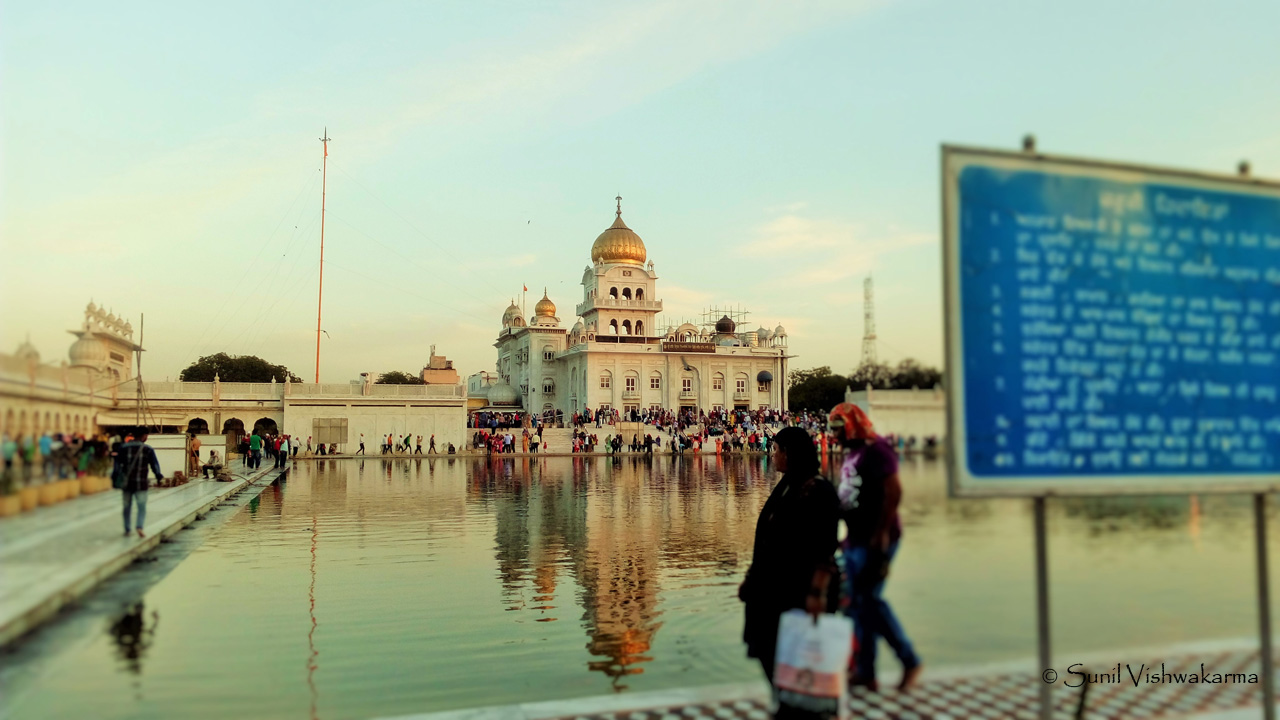 Bangla Sahib Inside View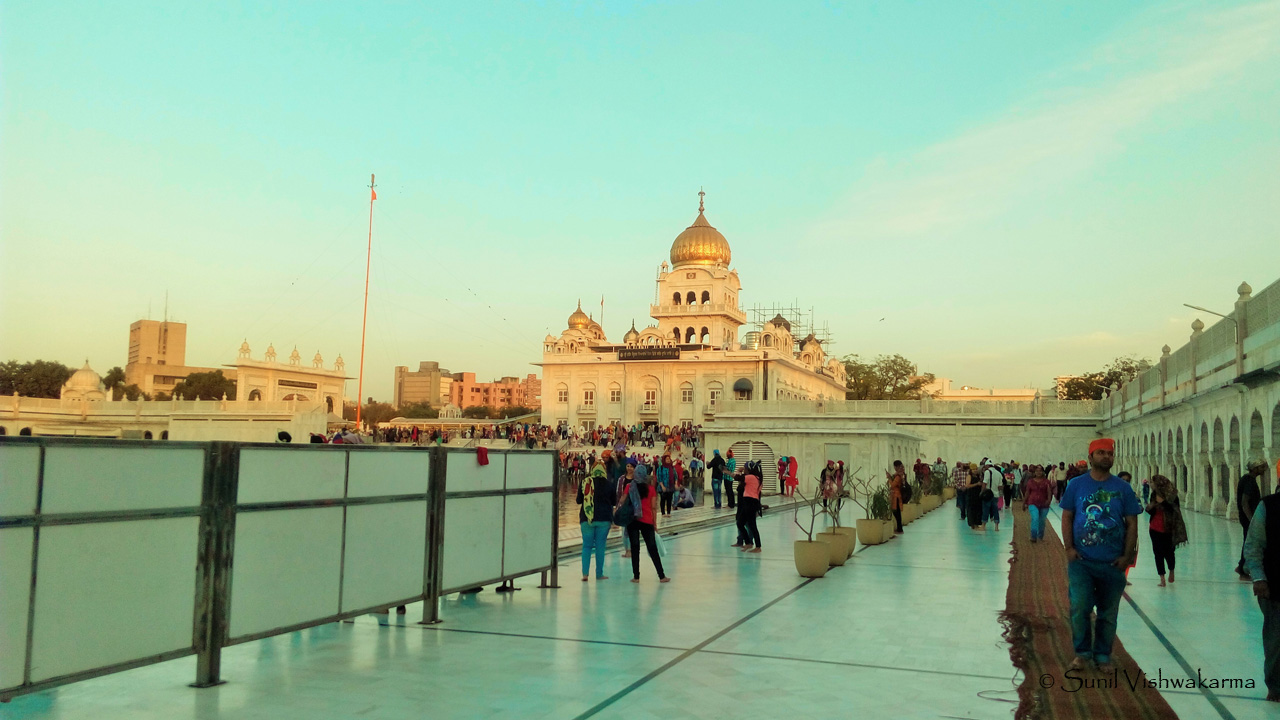 Pond in Bangla Sahib Gurudwara