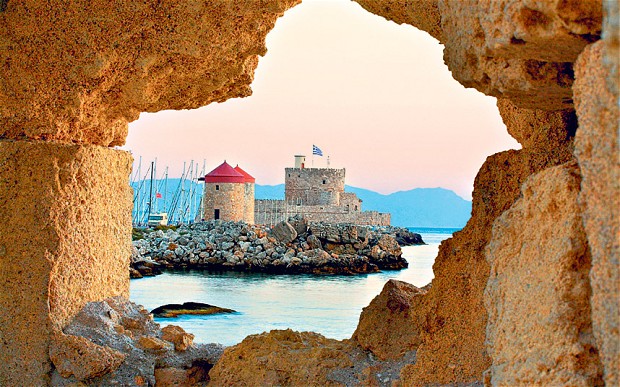 Turkey is an amazing country blessed with natural beauty and fascinating history and culture. Ancient harbors, deep blue waters, pine fringed fjords, quiet coves and spectacular mountainous landscape are sure to leave you stunned.
For those who are enamored by the history and culture of the country, a 12 day holiday tour including a Gulet cruise will surely be something you enjoy and cherish the rest of your life.
The tour will progress this way:
Day 1: Arrive in Istanbul and transfer to hotel.
Day 2:  Explore Istanbul especially remnants of its Byzantine and Ottoman history. Visit the 17th century Blue Mosque, The Topkapi palace and the Aya Sofya museum.
Day 3: Explore the Gallipoli battle fields and memorial tour. It is a World War I battlefield remnant. This will be an opportunity to view the trenches and tunnels used during the War. Retire to hotel in Canakkale.
Day 4: Explore the Acropolis of Pergamum and tour of Troy. In the morning, take a short drive to the ancient town of Troy. This city remained undiscovered till the 19th century when excavations brought to light again the legend of the Trojan horse and the poems of Homer. Later, head south to the Acropolis of Pergamum. The latter is an ancient kingdom featuring the Temple of Trajan and its famous library that is believed to have rivaled the Library of Alexandria. Pergamum was thus a leading cultural center in ancient times. Retire to hotel inKusadasi.
Day 5: Exploring Kusadasi. Head to the ruins of the Roman site at Ephesus. It is one of the best preserved of ancient cities. Visit the Temple of Artemis and explore the ancient marble roads of this ruined city. Retire to hotel in Kusadasi.
Day 6: Drive to Pamukkale and Heiropolis. Travel to Pamukkale, location of the well known terraces of white calcium known as Travertines.  Then head to ancient city of Heiropolis to take a dip in its ancient thermal pools set among the columns left by Romans. Retire to hotel at Pamukkale.
Day 7: Transfer to Fethiye and board Gulet. Take a short ride to Fethiye. Here, you will board a Gulet to take you for an unforgettable cruise along the Turkish coast.
Day 8: Gulet cruise continues. As the trip continues, the Gulet staff will help you indulge in water sports if you like, such as snorkeling, swimming or kayaking. Or you could just sun bathe on the deck. Breakfast, lunch and dinner are served as cruise meals.
Day 9: Gulet cruise. The cruise continues along the Mediterranean coastline and ends in anchoring in a beautiful bay. All options for water sports are available. All meals of the day are served aboard the Gulet.
Day 10: Disembark Gulet and head to Olympus. Final morning on the gulet before disembarking and heading to beach resort of Olympus. Enjoy the beach and retire to a choice of chalets/ bungalows/ tree houses
Day 11: Transfer to Antalya. Explore the city and retire to hotel.
Day 12: Final sightseeing in Antalya and transfer to airport.
This is a sample tour plan for those wanting cultural and gulet sailing holidays in Turkey to be cherished forever.
Author's bio: He is associated with Turkeygulets.com. He is a freelance travel writer and passionate blogger. He has travelled many times to Turkey. He is part of the team at the website, which designs tour programs for visitors to Turkey.