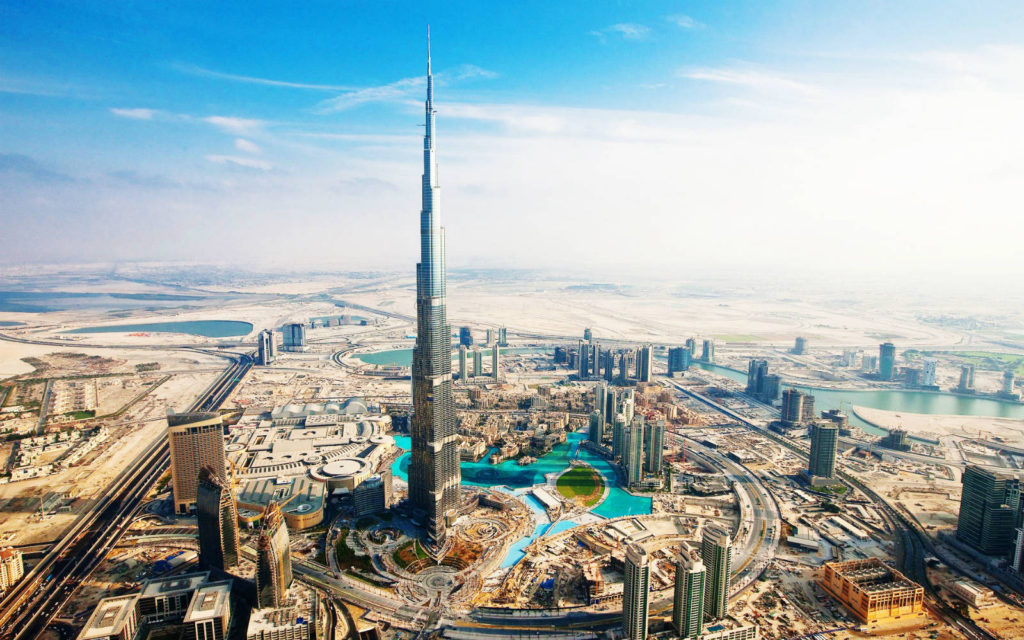 Dubai is one of the most modern cities in the world as voted by flighties from Flight Centre Hong Kong. Its skyline glitters with enormous skyscrapers, each one taller and more spectacular than the last. On its streets, powerful business leaders drive expensive cars and stylish citizens stroll down green boulevards and sleek shopping malls. A luxury hotel chain glitters on every corner and several more large projects are in the works for Dubai in the near future.
While you are in Dubai, you will have a chance to enjoy world class shopping and dining and marvel at some of its modern architectural wonders. Get out there and see as much of this stunning city in the United Arab Emirates as you can – Dubai will enchant you!
What to Do in Dubai
A must-do activity while you are in Dubai is the desert safari, which will take you out into the barren sandy desert and show you a view of the stars like you have never seen before. If you love shopping, you can hunt for bargains within the chaotic atmosphere of the Deira Gold Souk or you can peruse designed brands in the luxurious Dubai Mall. Why not consider taking a cruise on Dubai Creek, so you can soak up the atmosphere and learn a little more about local history?
Where to Go on a Day Trip from Dubai
Dubai also offers many options for interesting day trips, such as:
Sharjah
The neighbouring city of Sharjah is mostly a suburban area for those who work in Dubai, but it also has a few tourist attractions of its own. It has some lovely beaches and museums of interest, so it is worth checking out on a day trip.
Hatta
Hatta is best known as a heritage village and it is located in the foothills of the Hajar Mountains. It is an enclave of Dubai and it is located only an hour from the city.
Abu Dhabi
The capital of the United Arab Emirates, Abu Dhabi has a number of impressive attractions including The Sheikh Zayed Mosque and the Corniche.
Foods to Eat in Dubai
There are many delicious local foods that should try when you arrive on your cheap flights to Dubai. Here are a few of the best local dishes that you can try during your visit:
Harees- A filling dish of cracked, boiled or coarsely ground wheat and chicken or meat – has the consistency of porridge.
Fareed – This is a meat and vegetable stew poured over a bed of thin bread.
Balaleet – a pasta made with eggs, onion, cinnamon, oil and sugar – commonly eaten for breakfast.
Book Your Flight Ticket for your Dubai Holiday
You can enjoy all that Dubai has to offer when you book your travel with the Airfares Expert. There are many advantages to booking with them as they will be able to help you find the best possible deals on your travel.   If they can't beat it, they will beat the price by $10 and offer a $100 voucher.