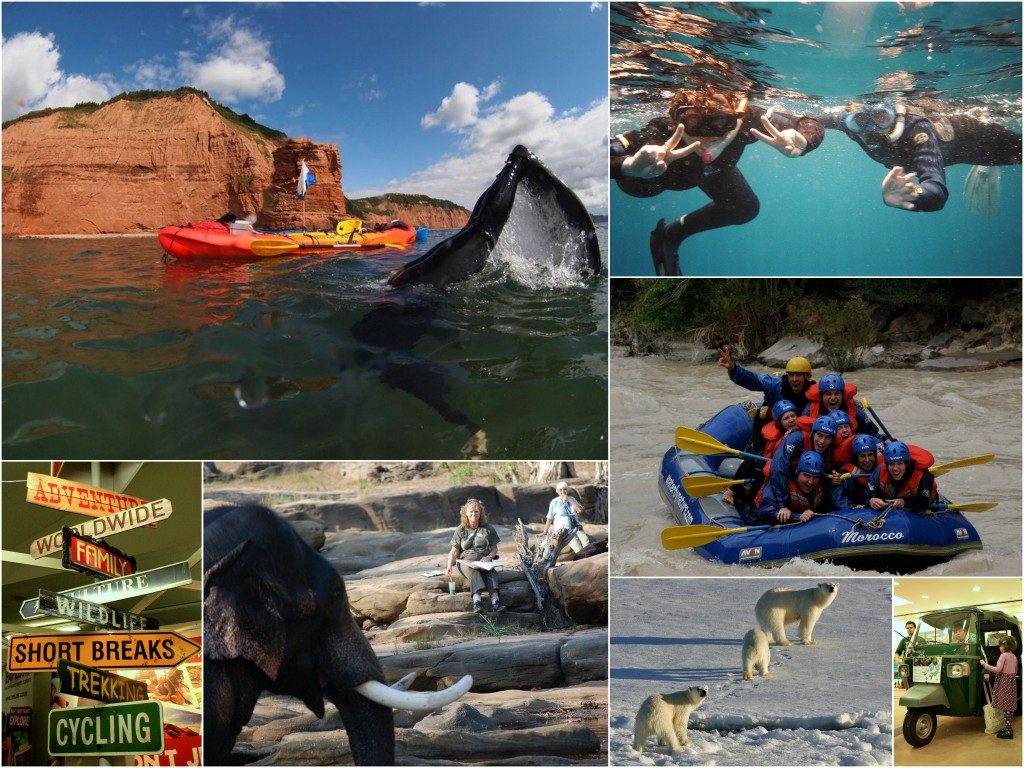 Savvy travelers know that there is more to vacationing than just basking on the beach sipping a glass of champagne. Travelling around the world should be an adventurous experience that leaves you appreciating the fun and thrill of travelling. Whatever your definition of adventure is, the world is full of epic destinations for those who love and appreciate outdoor events and fun. If you are looking for exotic destinations, here are a few you wouldn't want to miss.
Galapagos. Ecuador
Ecuador is every traveler's dream holiday destination, and with good reasons. It is a nature lover's dream destination that is filled with exotic wildlife and natural diversity. Ecuador has what is considered to be the largest biodiversity in the four, with up to four distinct regions to choose from, these include the Highland Andes, the Amazon Rainforest, the coast and the Galapagos Islands. Here, you can cruise the Amazon rainforest, a dense jungle that is also home to indigenous cultures and distinct animal species in the world. Alternatively, you can also trek to the highest active volcano in the world, the Cotopaxi. It is also an opportunity to get up close and personal with some of the most feared animals on earth.
The Grand Canyon, Arizona
If you are looking for an adventurous place with unique offerings, then it must be the world-renowned Grand Canyon. If you have never been to this unique spot, then it is a definite choice you should cross off your list. The Grand Canyon offers truly exhilarating and fun day-long hikes surrounded by awesome, natural scenery.
Patagonia. Argentina
This is a mystical place in Argentina filled with majestic scenery, open spaces, blue glacier lakes and beautiful ice bergs. A true beauty to marvel here, Patagonia offers every visitor an adventurous experience like no other. It is arguably the most remote wilderness destination in the world with great offerings. Here, you can go hiking, witness the Glacier Grey, the forests of Valley Frances. If you love adventure. Patagonia is one holiday destination that must top your priority list.
Paraty, Brazil
There are simply plenty of activities to do on this enchanting island. With over 65 tropical islands to choose from and tons of beaches, water activities are a favorite amongst many people who choose to travel here. From snorkeling to diving and sail tripping, you can't run out of options in this Brazilian island. If you love the land, there are plenty of natural parks to choose from as well.
D'Urville Island, Antarctica
This is one of the most remote destinations in the world that is not frequented by tourists. However, that is not to say that Antarctica has nothing unusual to offer. This inspiring wilderness is filled with stunning masses of rocks, glaciers, ice and snow that it is almost impossible to imagine if life exists there. It has arguably one of the harshest weather conditions in the world with cold temperatures and strongest winds than anywhere else in the world. There are tens of penguin colonies to visit as well as active volcanoes.
Are you travelling around the world? If you are travelling to the UK  take ESTA before you plan your travel to the country.