London has some of the best destinations for kids, well known for museums and attractions ranging from palaces, theme parks, seaside easy trips, animal attractions, and to the amazing outdoor adventures. There are many great options to choose from, it may be a little challenging to decide the places to visit first and which ones are to keep on the list. Choosing the perfect destination for the kids in London may call for looking at certain basic concepts; fully packed activities, well known kids attractions, safety, fun, unique and have the right facilities.
Here is expert chosen 7 Places to visit in London with Kids:

Legoland Windsor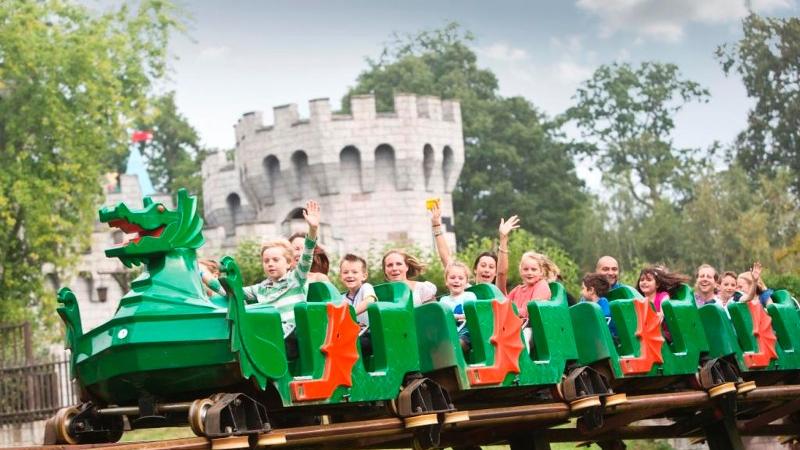 Legoland Windsor is a brilliant attraction theme park full of adventure, located within the countryside rolling Berkshire. It features a newly introduced 2013 Duplo Valley Splash and has a seasoned play featuring, structure, the Drench Towers water. The most recent additions to the package include the Lego themed hotel with "Atlantis Submarine Voyage," themed accommodation boasting of 150 rooms, a unique ride where people walk through a million-liter tank in a vehicle passing slowly through underwater allowing a clear view of mermaids, sharks and stingrays.
Chessington Zoo and World of Adventure
Chessington Zoo opened several years ago, 1931, very popular and has Asiatic lions, lowland gorillas, leopards, Sumatran tigers and other small animals. At the Wanyama reserves kids get to view antelopes, zebras and onyxes. The zoo has a special presentation for the kids, borrowed from London Zoo's Book, starting at 2pm in two hours. Chessington also has a Seawalk channel where eight sharks keep the kids thrilled. There are also amazing species of fishes viewed from the Amazonian. The Chessington World of Adventure on the other hands is customized for the younger children; young tots soft play area, extreme games section, Kobara, revenge water plunge and vampire roller coaster.
Thorpe Park
The rides here a suitable for both young and older kids, the management has ensured height restrictions depending on the kid's age. The younger kids are allocated Octopus Garden and Neptune's Beach. The teenagers, on the other hand, spend a good time at Storm Surge spiraling water raft ride and the horror themed gore, white-knacker Saw.
Go Ape
Go Ape is a setting in Britain's forests and woods. They are perfect spots for the kids to monkey around on the tree tops. For those loving adrenaline super packages, then Go Ape offers aerial adventures for kids older than ten. The families have a chance to scramble, swing, slide and climb to their heart's satisfaction amid the trapezes, rope bridges and the zip slides.
Diggerland
This a real treat for those kids who have it in their dreams to control a digger or drive a vehicle. There are truly huge gigantic machines in this Kent earthly barrow, sky shuffle and dirt diggers. The games are height restricted; it is wise to check out for every child case. Digger land also features other kid's games like mini dumper trucks, Land rovers, dodgems and mini trucks.
These are the greatest fun places for kids in London, get your licence ready to have a great time with the kids.
Hampton Court Palace
Hampton was Henry VIII one of many homes, but it particularly has lots of historical drama. This is a world famous palace with great gardens, with a maze that leaves a mark in every child's itinerary. There are lots of activities both during the holidays and school days.
Eltham Palace
Eltham features an impressive Great Hall and the remains of the Tudor palace. The greatest attraction today though is heir Stephen Courtauld's art decor that adjoin the 1936 Great Hall by textiles. Excellent fittings and furniture that resembles a film set. There is also home movie showing Virginia and Stephen with their Mahjong pet.
Author Bio: Macey Santo is a professional content writer. She  love to contribute on travel related articles.