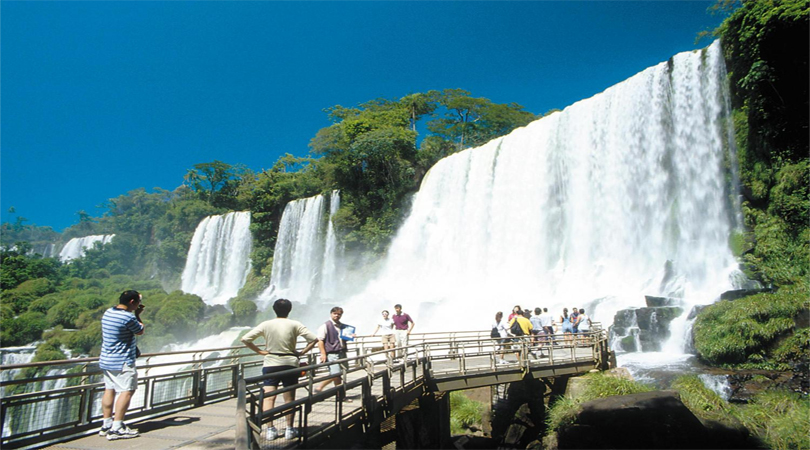 This world is a beautiful place, which is dotted with numerous breathtaking destinations. There is a dearth of places if you are an avid traveler. As soon you start traveling, this planet will make you realize that how it is loaded with natural ecstasy and man made marvels. There are so many beautiful places around the world and we are often confused which one to choose. However, each destination has its own specialty and not every occasion is fit for visiting them. If you are planning a holiday trip with your spouse, the place should be truly romantic where you get lost with your better half. Here, we have compiled the list of some of the most breathtaking travel destinations of the world that you can visit with your spouse. For getting the best deals on holiday packages of these destinations, visit EaseMyTrip.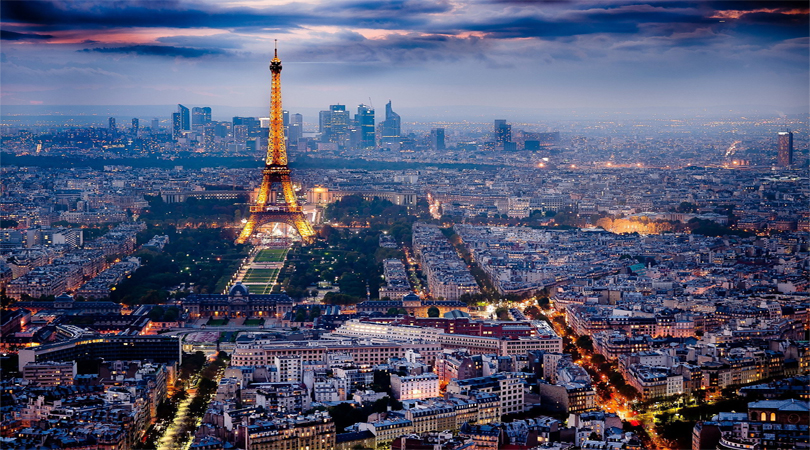 Paris
Famous for its romantic sidewalks and adorned with long lasting stories of love, the city of love is simply amazing and perfect for exploring each other. Situated in the heart of Europe and being the capital of France, Paris turns into one of the most popular travel destinations of the world. Comprised of beautiful palaces and churches, the city offers great sightseeing opportunity with most delectable cuisines as its high points. Couples have the opportunity to enjoy cruising in the beautiful waters of River Seine. Cultivated with a great sense of love, public display of affection and excellent sightseeing opportunities, Paris enjoys being a popular romantic destination of the world. You can visit several tourist spots in the city.
Bangkok
Capital city of Thailand, Bangkok is an excellent amalgamation of modernism and traditions. Also known as the 'City of Angels', Bangkok is more beautiful with stunning Buddhist temples, majestic palaces and fantastic restaurants. Apart from that, a relaxing Thai massage in Bangkok with your spouse is so romantic that you enter into a completely different world. Being a land of several modern skyscrapers, it also features several shopping complexes where you can spend to see that 100 million dollars smile on the face of your soul-mate. Bangkok also offers superb nightlife and romantic cruise opportunities on the Chao Phraya River.
San Francisco
If you are one of those couples, who love to explore an urban location with stunning sights, fascinating hotels and top-notch dining options – San Francisco is a place for you. It is one of the most visited tourist destinations in the world, offering numerous heritage architectures, enjoying breathtaking natural beauty and serving great options of scrumptious cuisines. The fabulous wines, best theaters and a collection of nightclubs & bars are perfect for choosing your romantic adventures. In this amazing city, enjoy amazing nightlife with your spouse.
Bali
Bali is full of gorgeous and romantic locations that offer unique experiences to couples coming for romantic getaways or newlyweds for their honeymoons. It is the place where earth, ocean and the skies combine to create utterly breathtaking beauty. Being a popular diving and sunshine destination, Bali leaves the visitors awestruck with its gorgeous views and panoramic setting. There are several romantic beaches in Bali, where visitors arrive to spend some relaxed and romantic moments together. Many of the beaches in Bali also offer breathtaking nightlife.
Las Vegas
For enjoying out of the world honeymoon experience or romantic escape, Las Vegas is an amazing city. Being a destination to visit for all, it is the place where a number of couples get married on the eve of Valentine's Day. The city is full of beautiful attractions and many such places where you can spend some moments of love and togetherness. There are several theme parks, roller coasters, museums and national parks that you can come across on your holidays. You can also choose to indulge in several recreational activities or try out delicious cuisines at its wonderful restaurants. For a glamorous honeymoon and romantic adventures, Las Vegas is an ultimate place.
Singapore
If you want to choose Singapore for a romantic break, the place will not disappoint you at all. It is one of the most charming holiday destinations of the world. Offering sky touching skyscrapers, stylish shopping malls, pleasant islands and exciting nightlife of an ultra-modern city, Singapore appeals the couples to enjoy vibrant holidays. Especially, Sentosa Island in Singapore is an ultimate gateway for having fun and amusement with spouse. In snappy terms, the island city is truly a marvel that takes everyone on a joy ride.
Maldives
To get relaxation from the hurried lifestyle or run away after facing the hectic marriage rituals, Maldives offers the perfect getaway to the couples. It is simply a paradise located away from the uproar of the city, which allows you to take long romantic walks and explore the underwater or enjoy the spectacular ocean views. Maldives treats the couples with recreational and relaxing spa massages at the resorts or offers them to go for romantic cruises. With hundreds of islands, Maldives allow you to enjoy a number of water sports activities and breathtaking marine life. All these things are meant to provide you an unhurried feeling of romance that you can't describe in words.
Above mentioned places can be explored to live the some of the most beautiful days of life. In the perfect romantic setting of these places, you can create your new love story with same spouse that will be all time favorite of yours.