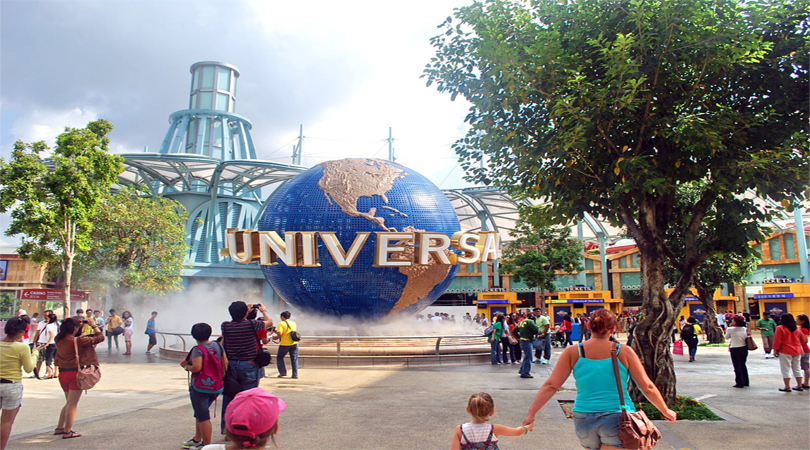 It wasn't until early September that I managed to get a few days off work so I could take Sally and Ezra on the vacation I'd promised them all summer. Luckily, our destination's weather patterns weren't quite as strict as my job schedule, with Septembers in Singapore being known for their warm weather and relative lack of rain. I hadn't been there for almost a decade, and I was eager to show my children what Bali was all about.
On the beach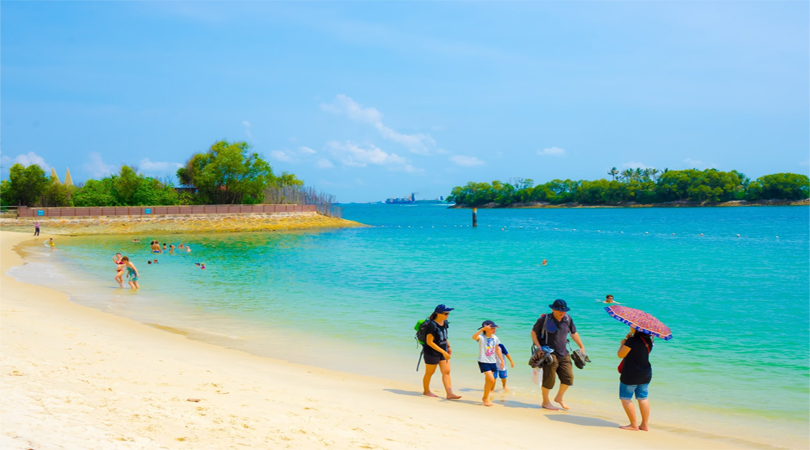 We touched ground on the 4th and knew we only had 3 days at our disposal to see everything there was to see. Sally, my eldest, is a bit shy when it comes to exploring new places, but Ezra is pretty gung-ho for his age. So I decided to start our trip by visiting one of Singapore's best beaches. Famous for its FunFest, Sentosa Beach is known for its relaxed atmosphere and shallow waters. This was the perfect place to teach Ezra some introductory swimming lessons while Sally got a tan. Being a single parent is challenging in circumstances like these, where you have to be on the lookout in two places at once, but luckily Singapore is safe enough to occasionally leave older children unattended.
Pure adventure
The next day we headed out to the Adventure Cove Waterpark. The kids loved fooling around in the trees and taking part in all the various challenges that dot the landscape. I joined in for a couple of the easy ones, but my legs aren't what they used to be and I actually managed to get stuck in a spider net, much to the amusement of my two angels. But the real star of the show had to be the Flying Fox, a 160-meter long zipline that had us flying like monkeys through the air. I wouldn't be a good mom if I didn't admit I was really scared for my kids on this one, although I understand the park goes through great lengths to ensure maximum safety for all participants.
Animals at night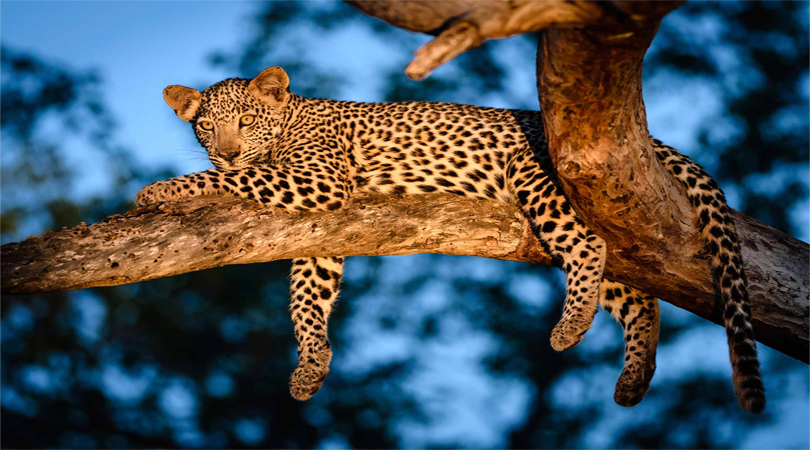 Finally, for our last day I had saved my absolute favorite attraction in Singapore. The Night Safari is truly a place like no other. Equal parts religious sanctuary and animal reserve, this gem of a location has a magical atmosphere due to its many Hindu shrines, which are regularly used to perform rituals dedicated to animal and plant life. This must terribly impress the monkeys in the sanctuary, which are incredibly friendly towards tourists as long as you carry the necessary bait (read: bananas). That being said, some tend to be a tad aggressive, so I made sure to pull both Sally and Ezra really close to me when interacting with the little creatures.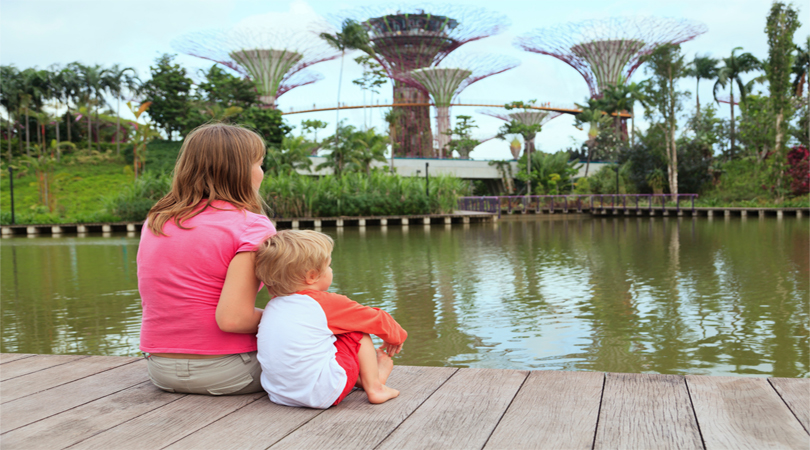 Aside from the aforementioned attractions, we also managed to spend plenty of time simply exploring the city. Locals seemed to love interacting with my kids, showing a real interest in their well-being. For their part, Sally and Ezra seemed to relish all the attention, so much so that I had to pretty much forcibly pull them onto the plane when it was time to go. I guess that's what you get for taking two impressionable children on a journey to paradise.