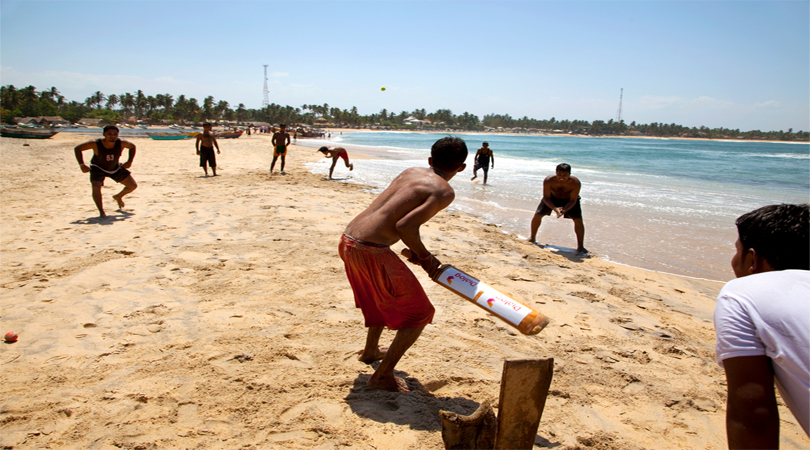 Sri Lanka is an island country located near to the maritime borders of India and Maldives. Being an island country, Sri Lanka has been referred to as the most beautiful destinations in the world. The best thing of beaches in Sri Lanka is that that they are natural, pretty clean and full of beautiful picturesque locations. It is a guaranteed fact that you won't get tired exploring the beaches of Sri Lanka. Moreover, there are a large number of outdoor fun activities are on offer to enjoy while at the beach and an ambient serene suitable for relaxing. If you are planning a trip to this amazing country and want to visit the most astonishing beaches, then read on to this write-up!
Listed as the best surfing beaches in the world, Arugam Bay is a perfect place for surfing lovers. This beach is situated in the South East region of Sri Lanka. It receives a large number of visitors and surfers every year and also, because of its unique scenery. Besides surfing, you will also indulge in fishing in the small fishing villages nearby. Arugam Bay is also situated next to the 'Lahugal National Park' and 'Yale East National Park', thus it gives you opportunities to explore more tourist destinations in the country.
Known for unmatched natural beaches, Unawatuna beach is not only popular in Sri Lanka but also in the entire world. Here, you can find a large number of hotels and resorts to accommodate visitors who explore Unawatuna every year. The famous outdoor activities in Unawatuna will surely make you enjoy a memorable time for life. Some of the most famous beach sports in Unawatuna include surfing, scuba diving and swimming competitions. Having interactive sessions with the friendly locals from the nearby village will make your stay more enjoyable.
Mirissa beach of Sri Lanka is a serene and calm sandy beach most suitable for a private escape situated in South Coast. The main economy of Mirissa is maintained by tourism and deep sea fishing. The enclosing atmosphere of this place is also calm and free from any disturbances. This beautiful beach has all of it which that it to be referred to as a paradise. You can indulge in variety of fun activities such as bird watching, deep sea fishing and river trips while visiting Mirissa. You can also see the huge Whales and adorable dolphins can be seen of the harbor during high tides on beach.
Hikkaduwa Beach is one of the oldest and well-established tourist destinations in Sri Lanka. This makes it a comfortable destination to explore as it has well developed support facilities to facilitate the large number of visitors. Hikkaduwa is accessible and full of fun activities that are suitable for every traveler. Some of the must do activities when in Hikkaduwa beach are boat surfing and sun basking while enjoying the stunning sunset view.
Last but not the least, Weligama beach is another major tourist and fishing centre. With tourist flocking at this beach around the year, you can always be well-assured of fun and memorable holiday experience in here. Surfing, scuba diving, fishing and traditional festival shows are some of the popular activities to be enjoyed here.