India is a land where people have huge faith in God and they believe that it is him who controls each incidence of their life. Rich cultural heritage and this never-changing devotion of Indians beautifully reflect in well-maintained and superbly constructed temples of India. These temples replicate the ultimate architectural skills of its makers and hold an unfathomable spiritual significance. In India, temples of several religions can be seen. Offering a pure and spiritual atmosphere, temples of India serve as abode of solitude and harmony. India is full of temples where people come with different expectations. There is no place in India where you would find that even a single temple does not exist. Explore the places that are famous for temple tours in India.
Vrindavan
Having a great connection with Lord Krishna, this beautiful place offers a cluster of temples that can be visited to achieve utter mental relaxation. Most of the temples of Vrindavan are very old that can be categorized as ancient temples. The deities of these temples are Radha and Krishna. Vrindavan is famous due to being a spot where Lord Krishna was involved in his teenager pranks.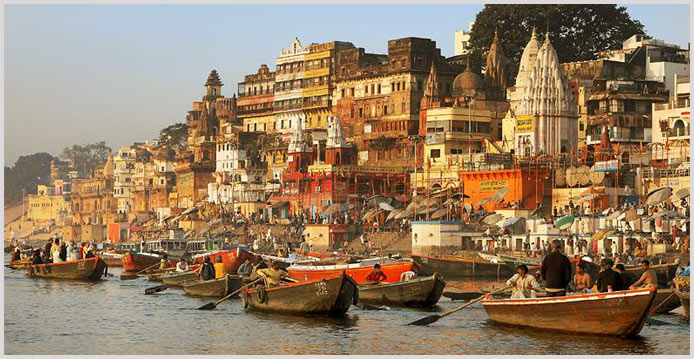 Varanasi
Varanasi is a tribute to the Hindu devotees, which offers a number of temples for visiting. The city is simply a place where one can achieve relaxation by paying a visit to its several temples. Besides religious significance, temples of Varanasi are appealing due to their architectural marvel. Some famous temples of Varanasi are Bharat Mata Temple, Durga Mandir, Kashi Vishwanath Mandir, Sankat Mochan Mandir, and Tulsi Manas Mandir.
Kanyakumari
Kanyakumari holds a place on religious map of India. It is an ultimate place for enjoying a pilgrimage or temple tour in South India. Endowed with beautiful gifts of nature, this destination is situated at the confluence of three oceans. It is mainly famous for Kanyakumari Temple which is dedicated to Devi Kanya – an incarnation of Goddess Parvathi. The temple really fills its devotees with complete harmony. This temple is also known as Kumari Amman Temple. Another famous temple in this city is Sunchindram Temple.

Shirdi
Shirdi is a place where Sai Baba lived all through his life. Due to which, it has become an ideal place to visit and receive unlimited spiritual energy. It is mainly famous for Sai Baba Temple where you can find the tomb of Sai Baba along with his grand statue. There are few other temples in Shirdi which are worth visiting. These temples are Shri Gurusthan Mandir, Maruti Temple and Shri Khandoba Mandir. There are few other sacred places in this town that can be visited to enhance your spiritual achievements.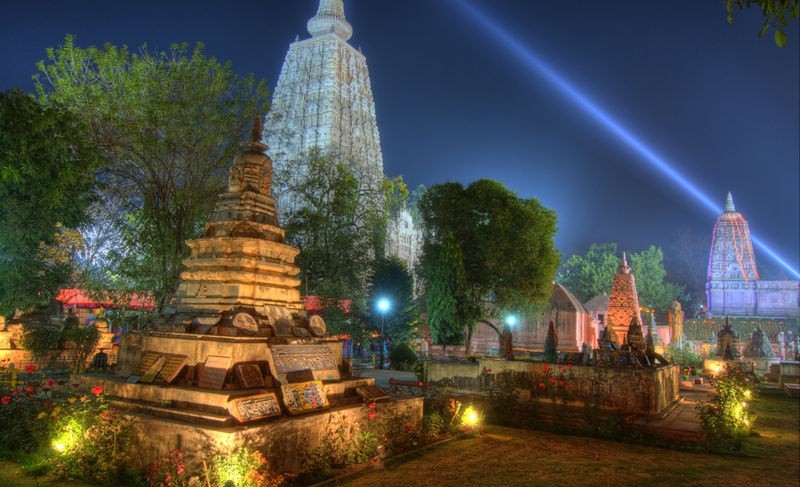 Bodh Gaya
Recognized as the emerging point of Buddhism, Bodh Gaya is that holy town where Gautam Buddha achieved enlightenment under Bodhi tree. This tree is presently being regarded as a place to worship. At present, Bodh Gaya is a World Heritage Site declared by UNESCO where you can visit several Buddhist temples. Mahabodhi Temple is one of the best among those. Another appeal of this town is 80-feet tall Buddha that is a visual treat for the visitors.
In India, there are several other places in India where one can enjoy temple tours. Click at Easemytrip holiday page and get more information about them.