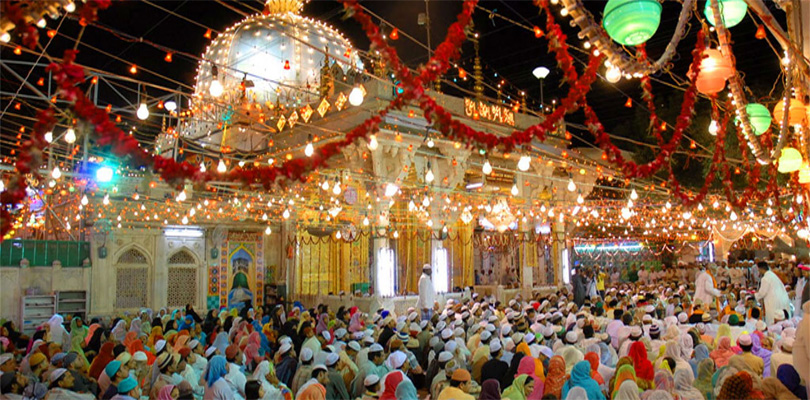 Ajmer is a city situated in the Indian state of Rajasthan. It is quite popular for being home to Dargah Sharif, which makes it a highly sought-after destination among Muslim pilgrims.
Ajmer is situated in Rajasthan and it is a highly sought after city because it has the final resting place of Khwaja Moinuddin Chishti, who was a Sufi saint. It is popular by the name Dargah Sharif or Ajmer Sharif as well. The nearest airport to Ajmer is Jaipur International Airport at a distance of 130 km.
Read more about: 
Ajmer is surrounded by hills from all sides due to its location amidst the Aravalli range. It is home to one of the most important shrines of the Muslims, namely the tomb of Khwaja Moinuddin Chishti. He was a Sufi saint whose followers includes the Mughal emperors. This place attracts a large number of Muslim pilgrims. Apart from this, Ajmer is widely known for its picturesque lakes and historical monuments. In addition to this, it is home to several Mughal mansions which make it a rather regal city.
Read more about: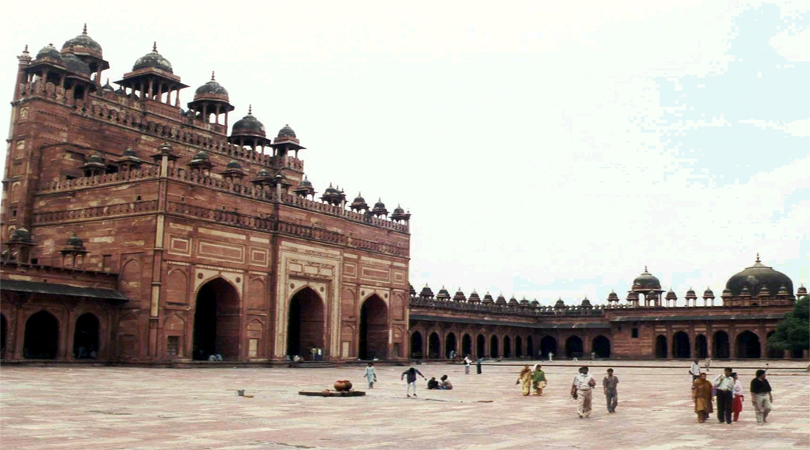 If you are seeking a spiritual retreat, you should definitely visit Dargah Sharif. Another popular place to visit in Ajmer is the Nasiyan Jain temple famous for its splendid architecture. It is a Jain temple and has several gold plated idols and statues. You can visit the Savitri temple which is also an important shrine for Hindu pilgrims. Visit Akbari Masjid which is a popular attraction in Ajmer, just as is the Shahjahan Mosque. These both are famous for being the historically important shrines of Ajmer. Akbar's Palace and Museum is also present here and makes an interesting visit for history lovers. Anted ki Mata temple is also popular amongst Hindu travelers.
Read more about: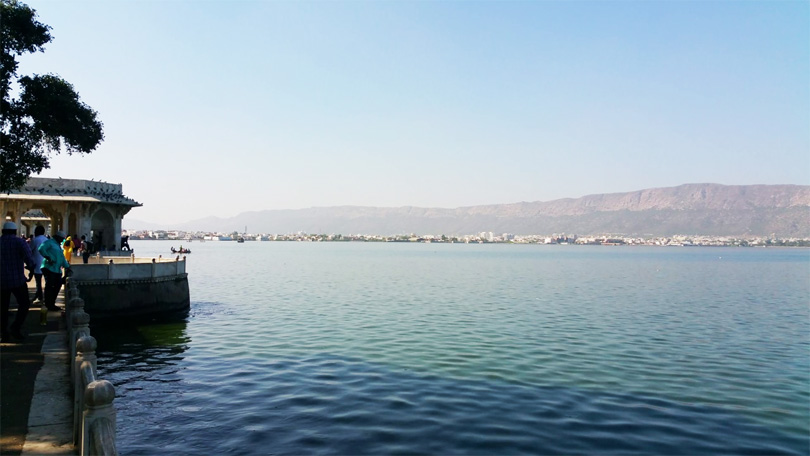 If you are planning to head out for some quiet time, then visiting the Ana Sagar lake will be an excellent choice. This lake is the largest lake of Ajmer, spread over an area of 13 km. You can also go to Foy Sagar lake for a silent retreat. In addition to its glory for being a haven for spiritually inclined travelers, Ajmer is a rather interesting hub for shopping lovers. Ajmer is famous for its traditional bandhani patterned fabrics. You can also buy beautiful Rajasthani artwork and handicrafts in Ajmer. There are a lot of shopping areas in Ajmer, a few among which includes Madar Gate, Dargah Bazaar, and Mahila Mandi. Further the locals swear by the amazing food joints and restaurants in these shopping areas.
Read more about: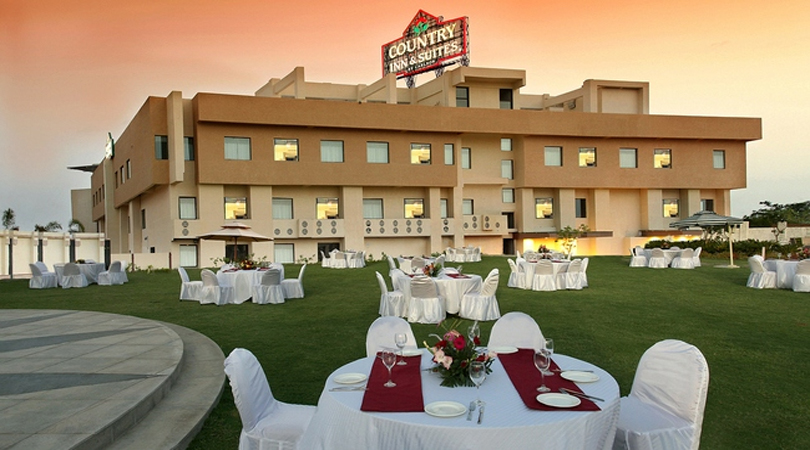 If you have a tight budget for your visit, you should seek the budget hotels in Ajmer for a comfortable yet affordable stay. There are a lot of viable options here for that. Moreover, those willing to splurge on accommodation can approach luxury options as well. Whatever your budget and preferences are, just make sure you stick to them while choosing your hotel. This will not only help you in having a better planned trip to this beautiful city but also keep your finances in place. What else? Well, we assure you that it will take just a visit to make you fall in love with this city. After that, you will want to be back here very soon.
Read more about: