Gujrat, especially Ahmedabad, has evolved as a tourist destination. There are various places to visit. Most importantly, the hotel/resort should be near to the places one wants to visit. There are various hotels, which are there in Ahmedabad. The 5 star range starts with a hotel called Cambay Grand which lies in SG road. This is a splendid asset with all the lavish amenities and lodging. It has a beautiful Orient Spa intended to revitalize and rejuvenate the human body after a long day trip. Another exiting establishment is the Courtyard by Marriott Ahmedabad. This perfect hotel in Ahmedabad is an aesthetically planned lavish option in the capital town of Ahmedabad. The hotel provides attractive, classy conveniences to make the holiday a memorable experience. Near to Cambay Grand, there is one more luxurious hotel named The Fern which is a lavish property that intends to preserve the environment. The hotel provides Eco friendly lodging designed with trendy and lavish furniture. Its soothing and classic ambience gives tourist a different feeling altogether. Usmanpura City Centre is another 5 star hotel which offers classic and luxurious stay with world class facilities. Its interiors are specially designed and provide a relaxing atmosphere to stay.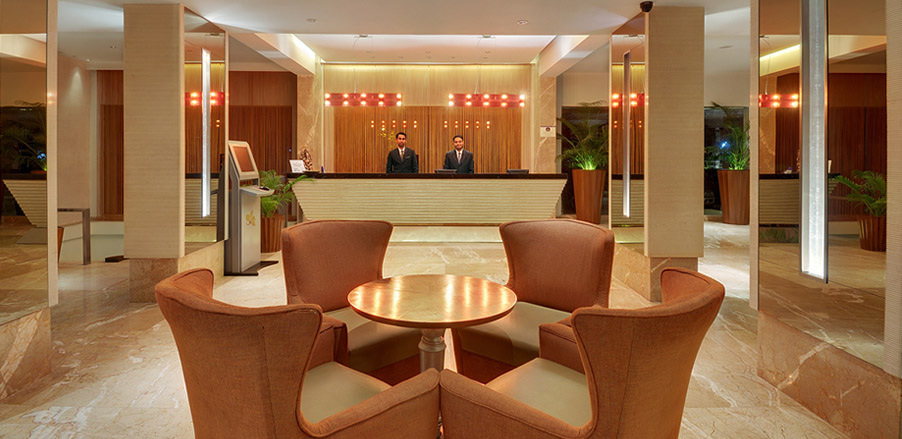 More over Inder residency is also a property to look for while staying in Ahmedabad as it's near to all places in the city and also provide luxury at affordable prices. It's located in Ellis Bride which is a well known part of the city. Also on SG road Iskon Circle one can find Novotel which is a 5-star property presenting an ideal mix of great comfort, lavishness and a warm welcome. An all-day dining, eating place, well-equipped fitness center, banquet facilities and meeting rooms, make it a place where business stay can also be availed. SG road is full of luxurious hotels and one of them is The Pride Hotel which is a haven of comfort and lavishness. As a top-class business hotel, Pride hotel offers a convenient option for business class stay. There are many places to visit in Ahmedabad and thus the stay should be relaxing and enjoyable, so that the travel is not a task but an experience for everyone. Thus, these hotels are an important part where one settles down and covers most part of the side seeing. Near City Centre there is another hotel Radisson Blu which is perfectly suited for a luxury and a business travel. There are facilities like gym, spa, meeting rooms and also a playing field where people can organize anything they want. On a similar note Regenta lies in Ashram road this commercial property possesses a thoughtful amalgamation of ultra modern facilities and unique ambience. The hotel offers the premium business surroundings. A warm and tailor-made service along with the best cuisine makes it a special place to stay.

With all the above 5 star hotels, one can choose according to his needs and pocket, but these are one of the finest hotels and one is sure to have a different feeling while staying there.
Get More detail about Ahmedabad tourism, Places to see in Ahmedabad And, 5 star hotels in Ahemdabad.