Imagine a plate full of hot steaming snacks on a rainy day… tempting right? There is nothing better than delectable snacks with a steaming hot cup of tea on a rainy day. Bangalore is a city which is well known for its weather and climatic conditions, moreover it's like icing on the cake when it rains here. This city becomes so scenic and spectacular at rainy days. Below is the list of some alluring restaurants which are famous for serving lip smacking snacks.
Indy Hop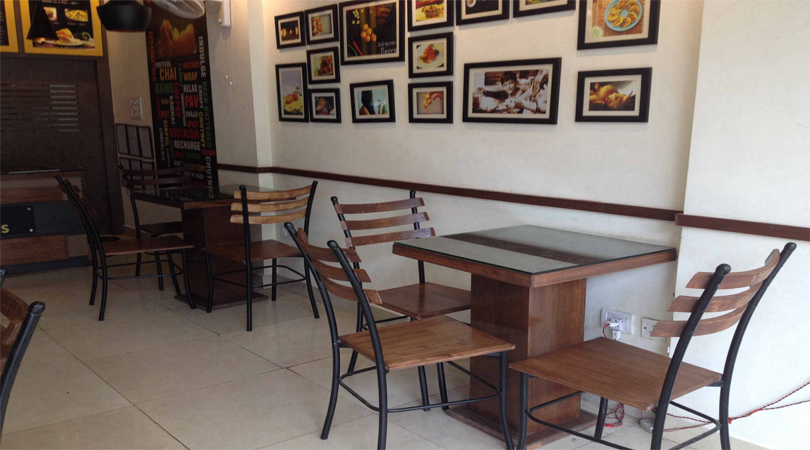 Image source: https://b.zmtcdn.com/data/pictures/0/61070/238d77fc9f9a18322817525cbcdc6b77.jpg
Guests can here choose from the wide variety of Pakoras and can have a hot steaming cup of ginger tea. This restaurant is quite popular for its finger licking Pakoras which locals love to have especially on a rainy day.
Signature Dish: Pakoras
Location:  338, 1st B Main, 7th Block, Koramangala
Chaipatty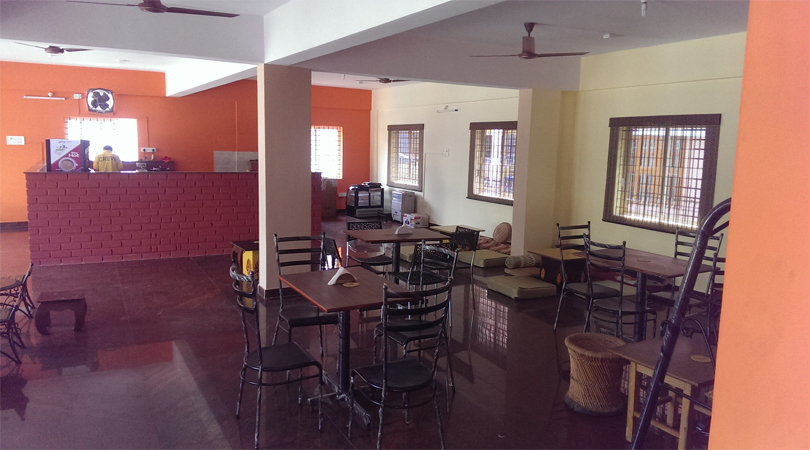 Image source: https://c.zmtcdn.com/data/pictures/0/59040/5133e05d00e16995a0d626e8bf2181d1.jpg
This restaurant is a famous restaurant in Bangalore, which is popular for serving amazingly delicious cuisine which can turn your rainy day into a memorable rainy day. Here you can enjoy delicious Pakoras, yummy Maggi, hot steaming cup of tea and hot and spicy Momos. This restaurant is a must visit on a rainy day.
Signature Dish: Momos
Location: 772, 2nd Floor, Near 12th Main Signal, 100 Feet Road, Indiranagar
Singhs Samosa and Jalebi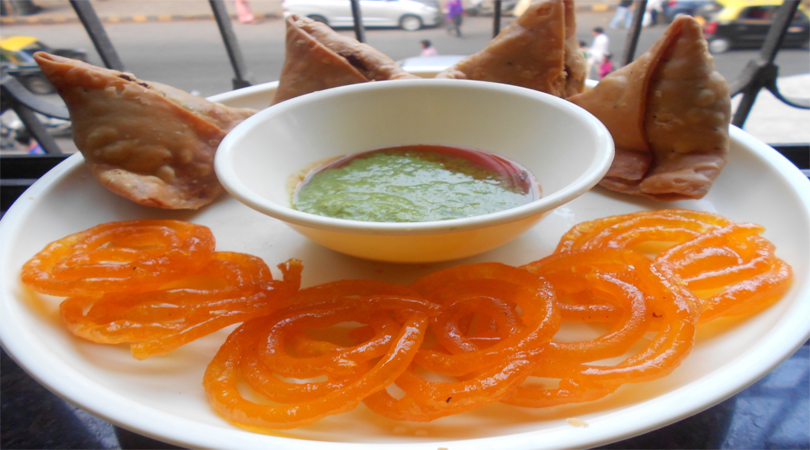 The aroma of delectable samosas, tea and kachori magnetizes the locals of the region. It is one of the amazing and affordable places where you can have delicious snacks. Choose any favourite snack and have cardamom tea with that. This will surely make your day.
Signature Dish: Samosas
Location: Seeghalli, Hoskote Main Road, Kadugodi, Whitefield
Masala Chai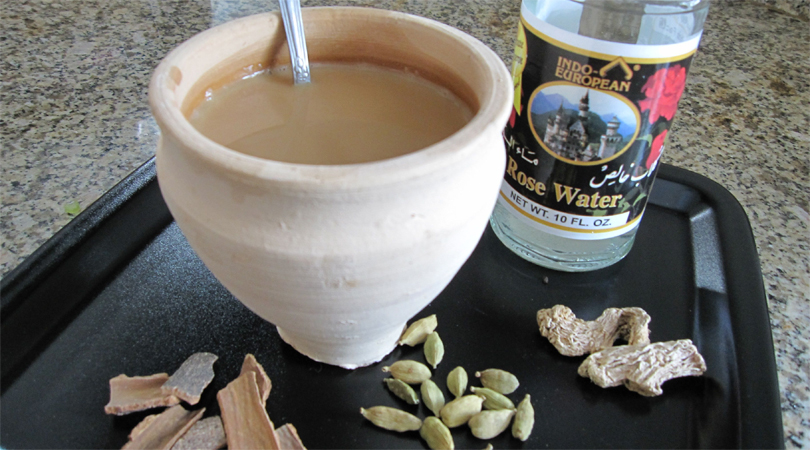 As the name suggests this place is famous for its amazing and soothing cup of different teas. The most popular and much loved variety of tea served here is Assam tea. Locals love to have tempting Bun Maska along with aromatic Assam tea. This is one such place which you should definitely visit when the rains tickles your body.
Signature Dish: Masala Chai
Location: G05 Brigade Metropolis, Gorudacharpalya, Whitefield
South Indies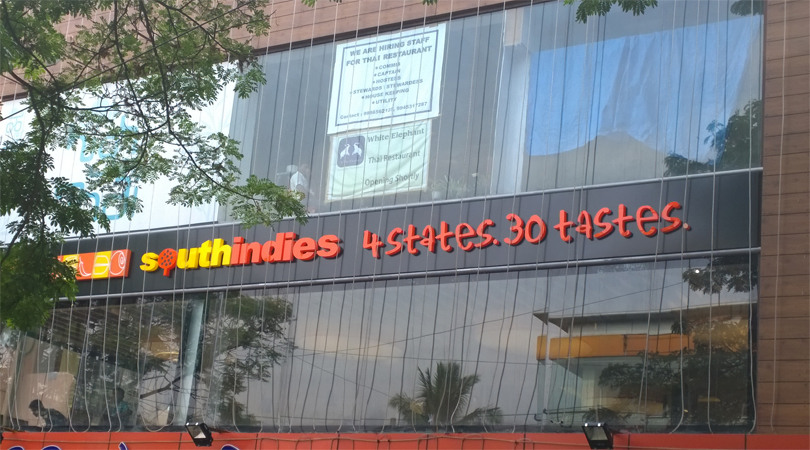 Image source: http://www.indiacityblog.com/wp-content/uploads/2014/05/South_indies.jpg
South Indies is a perfect place to have south Indian snacks. This restaurant is famous for serving delectable Punugalu or Paniyaram. Having lip smacking south Indian food after rain is a true delight for the taste buds. You can also try Rasam Puris which is another famous snack served over here.
Signature Dish: Paniyaram or Punugalu
Location: 6th Main, Binnamangala Layout, 100 Feet Road, Indiranagar
Hari Super Sandwich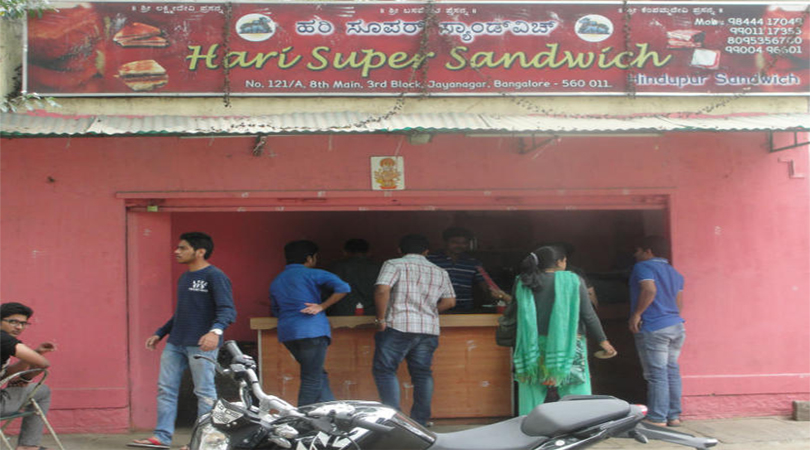 Image source: polkacafe.s3.amazonaws.com/articles/thumbs/ti_725_141617021954690aeba5f90.jpg
This is one of the popular outlets which are famous for serving sandwiches and other snacks. You can here have delicious corn sandwiches, which are really popular. Hari Super Sandwich is a pocket friendly option if you don't a burning hole in your pocket.
Signature Dish: Sandwiches
Location: 177/A-44, 22nd Cross, 3rd Block, Jayanagar
Chaat Box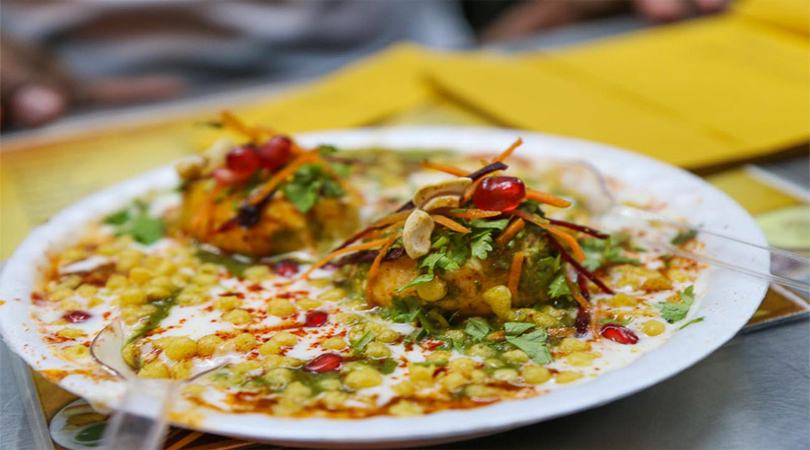 Chaat Box is an amazing place if you want to have typical Indian street food but in a hygienic manner. Here you can have your favourite chaat boxed up in a hygienic way. You can visit here with your friends and with your family and enjoy delectable street food.
Signature Dish: Street Food
Location: Kadugodi, Whitefield, Bangalore
Infinite Tea Room & Tea Store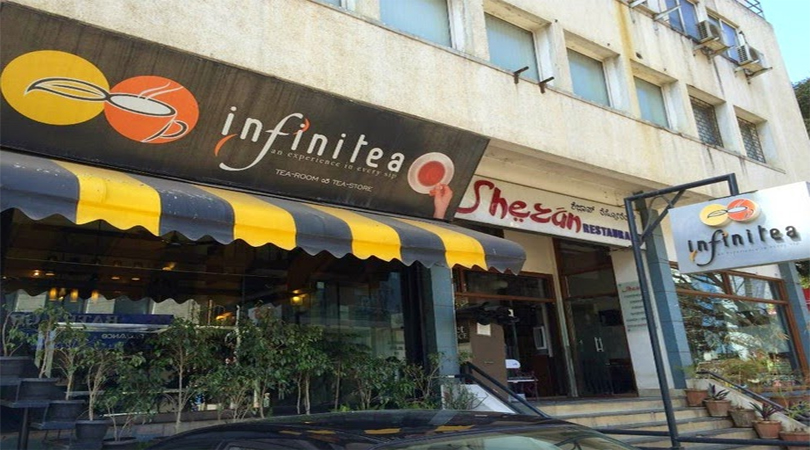 Image source: http://3.bp.blogspot.com/-OhE-FtbDG08/VCkdpuV03QI/AAAAAAAAQ8c/cywzHbImQnw/s1600/cafe%2Bdesign%2Bof%2Binfinitea%2Bin%2BBangalore%2BIndia.jpg
This place has a beautiful and cosy décor which allures the guests and this place is a must visit on a rainy day when you want to spend some quality time in a pleasing weather. This restaurants popularity is its tea and desserts which one should definitely try while visiting.
Signature Dish: Darjeeling Tea
Location: 2, Shah Sultan Complex, Cunningham Road
Raghvendra Stores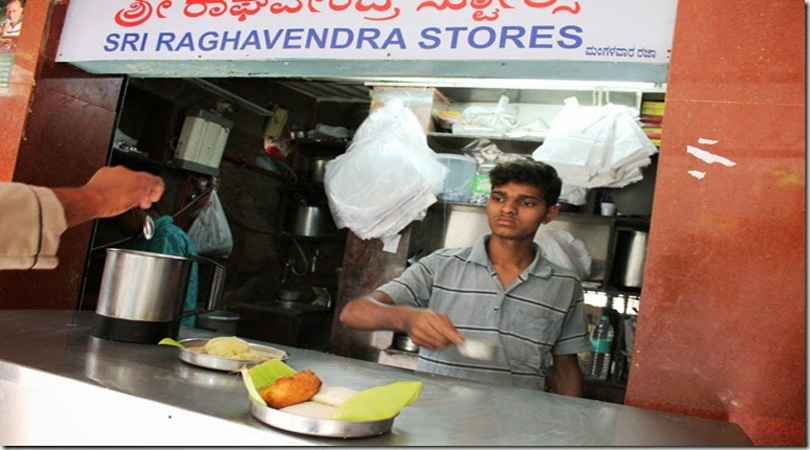 Image source: http://lh5.ggpht.com/-1iyGnJxzI74/U5cMqI_tWBI/AAAAAAAAs9U/ukCQ_xvrwsU/IMG_0315_thumb%25255B1%25255D.jpg?imgmax=800
This place in Bangalore is famous for its tempting Idlies and Medu Vadas which people love to enjoy on a rainy day. These delectable dishes will definitely satisfy your taste buds.
Signature Dish: Medu Vadas and Idly
Location: Opposite Manipal North Side Hospital, Near Malleshwaram, Bangalore
Kota Kachori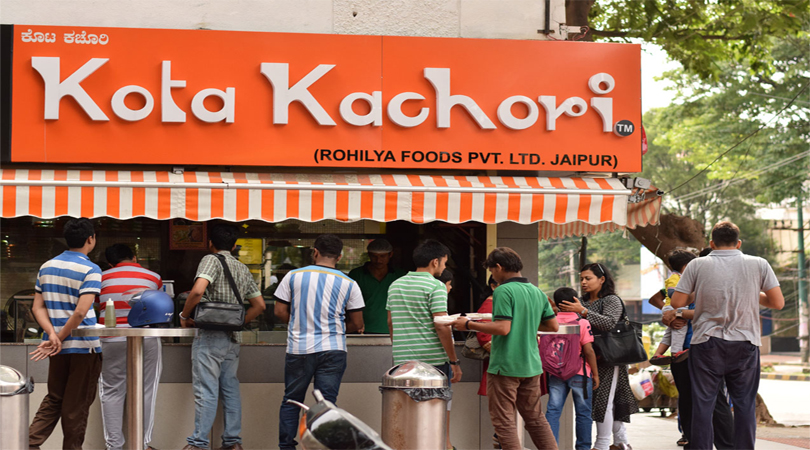 Image source: http://d20vybmosaproa.cloudfront.net/wp-content/uploads/2015/07/Kota-Kachori-Facade-Koramangala-Bangalore.jpg
Well known for its Kachoris which are served with sweet and spicy dipping. This is an apt place for the ones who seeks for some fried snacks after rain. Aloo Pyaz Kachori is one of the varieties of Kachoris which locals really like. Explore these amazing restaurants of Bangalore with EaseMyTrip.
Signature Dish: Kachoris
Location: 635, 100 Feet Road, 6th Block, Koramangala