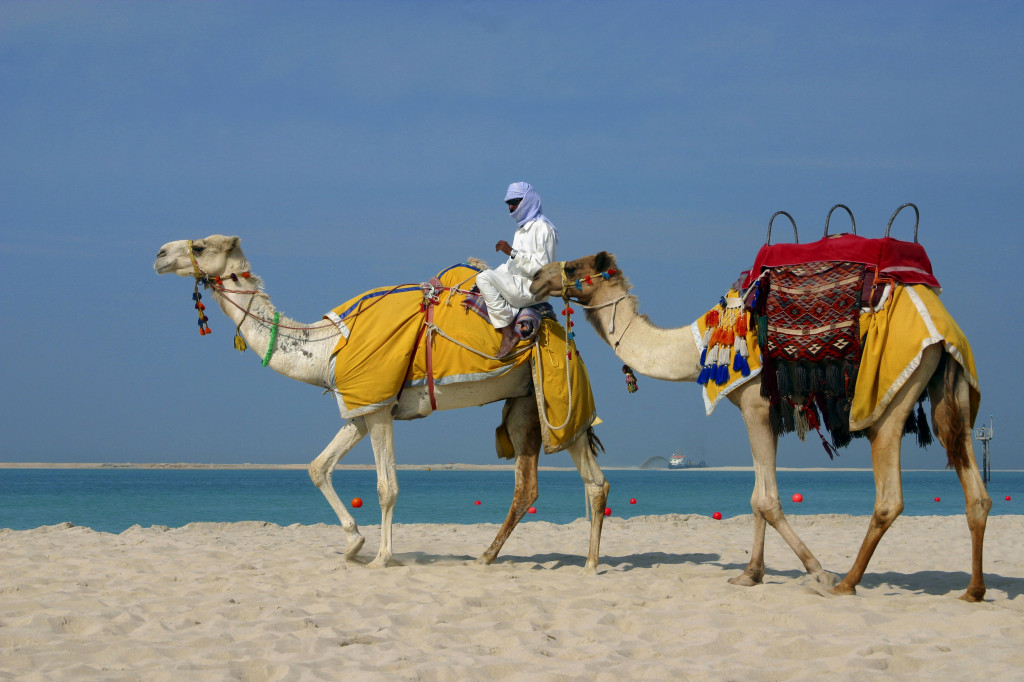 Excursion trips to different secreted places are always a thrilling experience for camping lovers. If you are one of them and always in search of such destinations, then India has a number of scenic as well as amazing sites for you. Just imagine that you are away from the hustle & bustle of your regular life and enjoying the stunning sights of nature and its beauty. During the day, enjoy the pictorial beauty and spend night while watching twinkling stars. It is India's geographic variations from hills to beaches to deserts which attracts a huge of avid campers not only from India but abroad as well. Camping is one of the most adventurous and fascinating for campers. In the following write-up, we have mentioned some of the popular camping destinations of India.
Ladakh
Bounded by the majestic Himalayas and the Karakoram, Ladakh is a mystic region in the state of Jammu and Kashmir. This vast arid desert tells a magical tale in itself and due to its charismatic beauty, Ladakh is often referred to as "the Lost Moonland". Apart from that, the majestic views of the mighty Himalayas make it an ideal camping destination for campers. In fact, camping and trekking in Ladakh is a dream as well as a lifetime experience for travelers. Some of the popular places to go camping here are the Mystic Sangla Valley, the West Ladakh Camp or Tsomoriri Lake. While camping, you can do a lot of things like witnessing the spectacular sunset, or glancing at the natural beauty or go rock climbing or go apricot picking. After reading so much about Ladakh, you must be excited to plan a tour. What are you waiting for? Visit TripMos.com and book a tour now. The best time to go camping in Ladakh is from May to October.
Himachal Pradesh

Cuddled up in the Himalayas in Northern India and bounded by Jammu & Kashmir, Punjab, Haryana, Uttar Pradesh, the Chinese territory of Tibet and recently established state– Uttarakhand, Himachal Pradesh is a charming state which is blessed with exceptionally charming beauty of nature. This state is mainly known for having a large number of hill stations but some of the other places are also best for camping. Sangla and Kalpa in Kinnaur, Kareri Lake, and Sarchu in Lahaul, region amidst Dhauladhar and Pir Panjar ranges are some of the best campsites in Himachal Pradesh. Another special place for camping is Chail, a small hamlet, located in northern Himachal and built on three hills.  While camping, you can also indulge in other adventure activities such as trekking, hiking or rock climbing through the village or rappelling. The best time to go camping here is from March to October.
Uttarakhand
Formerly known as Uttaranchal, Uttarakhand is a beautiful state owing its natural beauty to the majestic Himalayas, the Terai and the Bhabhar. This variation in geography makes this state an ideal location for camping. Amongst many, Tons Valley is exciting camping site in the Jaunsar Bawar region of Garhwal in Uttarakhand, where one can enjoy indulge in some exciting activities such as paragliding and skiing. Besides, camping on the banks of the holy Ganges at Rishikesh and Kaudiyala is also a famous choice amongst campers. Here, apart from camping you can enjoy many other activities such as angling, hiking and white-water rafting. The best time to go camping here in Uttarakhand is from April to July.
Apart from these states, Rajasthan is a desert portion where one can enjoy camping amidst the Sand Dunes in Jaisalmer. Also, during the Pushkar Fair (annual Camel Fair) attracts a large number of tourists, travelers from across the world for camping during Pushkar Fair. The ideal time to come for camping here in Rajasthan is during the months of October to March.