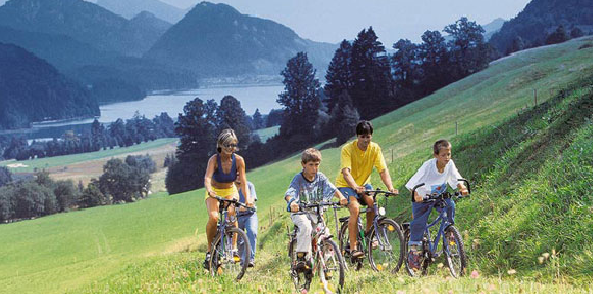 Chiang Mai, also referred to as Chiangmai is the largest and most culturally significant city in northern Thailand. In fact, it is the capital of Chiang Mai Province and was the capital of the Kingdom of Lanna and the tributary Kingdom of Chiang Mai from 1774 till 1939. Located at a distance of 700 KM north of Bangkok, amidst the highest mountains of the country it lies along the Ping River (which is a major tributary of the Chao Phraya River. It is a cultural and natural amusing land and therefore, many scholars quote it as the Thailand's 'Rose of the North'. This beautiful destination welcomes tourists from all over the world with hospitality, welcoming people and much more. It is a land of beautiful women, charming climate, appealing handicraft products and appealing mountain views.  If you are a first time visitor to this city, than read on to know about the popular attractions of Chiang Mai which you must pay a visit to.
Chiang Mai City Arts and Museum
Chiang Mai City Arts and Museum is a modern multi-media museum and significant cultural as well as education centre. Established in 1924, the building was the former Provincial Hall of Chiang Mai and presently features a wide range of range of media's from video, enlarged photos, scale models, wall murals and text in Thai and English. Apart from a significant cultural centre of Chiang Mai, this museum is considered to be a magnificent example of post-colonial Thai architecture. A unique thing about this museum is that visitors can take part in the interactive exhibitions music and historical displays of it.
Wat Bupparam
This beautiful temple as established by King Muang Kaew in the year 1497. The Viharn is Lanna Style and was formerly the Royal Hall of Chao Kawilorot. The second floor of this temple is heavily embellished and features two large seated Buddha images. The white image is on solid teak, which was carved after a vision by King Naresuan in the late 16th century, when he beaten the Burmese forces near Muang Ngai. This charismatic vision is portrayed in the carved wood panels on the east wall of the temple. The temple was extensively restored in the mid 19th century. If you are an art lover than a visit to this beautiful temple is a must for you to witness the contemporary religious art. You can also visit the Wat Chetawan and Wat Mahawan, which are also on the same road.
Wat Phra That Doi Suthep
A Theravada Buddhist temple in Chiang Mai Province, Wat Phra That Doi Suthep is one of the most visited Buddhist temples in Thailand. Located on the mountain Doi Suthep, this temple is also known as "Doi Suthep". This beautiful temple is situated at a distance of 15 kilometers from the city of Chiang Mai and is a sacred site to many Thai people. Being located on a hill top, one can get spectacular views of Chiang Mai city making it a popular destination for tourists.
Apart from these, Elephant Nature Park, Chiang Mai Zoo, Wat Chedi Luang, Wat Phra Singh, Wat Chiang Man, Doi Suthep-Pui National Park, Tribal Museum, Wat Lok Moli and take Chiang Mai Night Safari are some of other famous attractions of Chiang Mai.