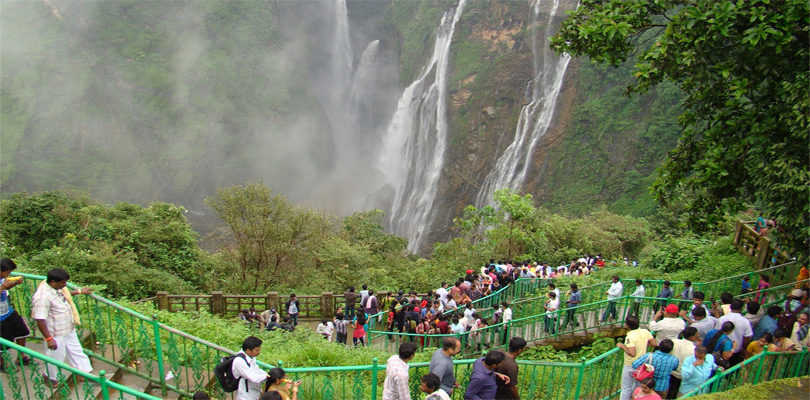 Getting married is one of the best feelings and it is one of the grand moment of each and everyone's life. After the grand day has taken place perfectly, it's time for the much awaited vacation which everyone dreams of. Honeymoon is the golden period and is one of the best ways to know your life partner and to celebrate the newly established conjugal bond. Below is the list of necessary things which newly wedded couples should not forget to take along. For amazing honeymoon packages you can visit EaseMyTrip.com.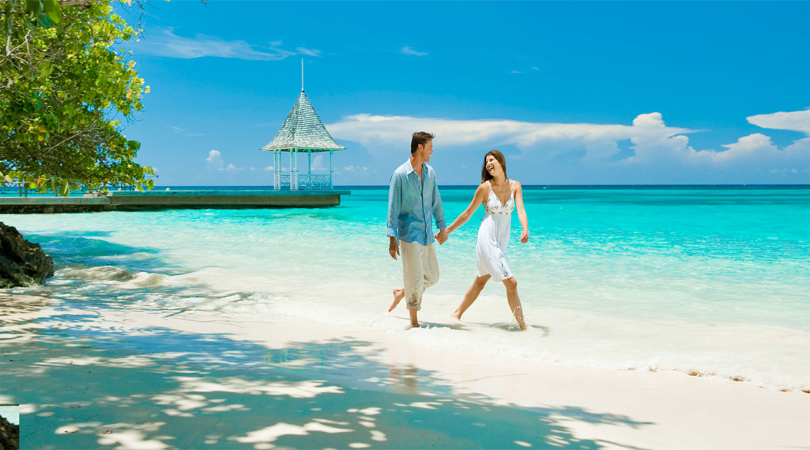 Honeymoon Packing List for all the Beautiful Brides
Almost every girl in this world daydreams about her marriage and about her honeymoon as well. After wedding a girl is so much in dilemma about how they will adjust in the new family that while packing the essentials at the time of honeymoon packing they forgot to carry essential things. If you recently got tied in the nuptial bond, below is the list of things which you should not forget to take along on your honeymoon.
Tickets and ID proofs
It is quite important to take your tickets and all your identification cards while traveling to an international city or domestic city. You never know when tables turn and will put you in a totally different situation in which you have to prove your marriage and your identity as well. It is mandatory to take all the necessary documents at the time of honeymoon.  
Make-Up Kit or Personal Care
Women generally have really sensitive skin and to avoid any skin related problem, it is advised to carry all the standard items of your favorite brand. Make sure you carry all the skin creams, hair lotions, shower gels, moisturizers, body lotions, sunscreen, foot creams and do not forget to carry your favorite perfume or deodorant.
Accessories
Every women love to dress up and dressing up on honeymoon is something more special, so it is quite important you carry your best accessories. Kindly avoid carrying precious gems, gold, silver, diamond and platinum ornaments. You can carry your best casual accessories so that you look best on your special vacation.
Lingerie
It's your honeymoon, so not forget to take your best lingerie which you bought for this occasion. Put on your best lingerie and be ready to make great memories with your life partner.
Extra Footwear
It is very much required that you carry at least one or two more pairs of footwear on your honeymoon so that you can roam comfortably. Do not forget to carry a casual pair of slippers or sneakers for long walk and for shopping. You can also take colorful sandals or shoes so that you can roam around comfortably without any problem.
Essential Medicines
If you are the one who suffers with health issues often, it is quite important that you carry necessary medicines along to ease your journey as well as your pain. If you don't want to spoil your honeymoon due to health issues, be on the safer side and carry your usual medicines.
Sanitary Napkins
Well, it's quite obvious that you will look your period dates before planning your special vacation but still keep these along. Sometime due to environmental changes you might need them on an urgent basis and in that particular situation, it would be very difficult to find a medical store.
Birth Control Pills
It is not necessary to carry, it is the individual's choice. If you do not want to conceive a bit early, then you can talk to your gynecologist and carry the best medicine as per your health.
Honeymoon Packing List for all the Handsome Grooms
Females always have the talent of packing bags really well without forgetting to carry essential belongings while males are always a bit weak in this, forgetting something important on your special vacation can turn your quality time into a spoiled time. So for all the grooms who are recently got hitched below is the list of necessary things which you shouldn't forget on your honeymoon.
ID Proofs
Before going to any foreign destination do not forget to carry your identity proofs because you might need it a dark situation. So you should not forget to carry your driving license and passport and other ID proof documents.
First Aid and Personal Care
Well, yes we can understand you might have a question in your mind that why you need a first aid kit, but it's for your own sake that if by chance you need that and do not forget to carry usual medicines as well. It is quite sure that your wife might forget to carry this while packing, so it's your duty that you keep this handy. Personal care products are very necessary, for example, your shaving kit, hair gel and body lotions.
Tickets
Okay! If you are thinking that you won't be forgetting this kind do not be under such impression. There are incidents in which people actually forgot to carry their tickets because of the packing stress. So you better do not forget to carry this, else you have to come back home and obviously you won't like it. This will spoil your mood, but your beloved wife's mood as well.
Formal and Casual Wear
Casual wear is quite understood, but if you want to ask why formals? It's basically if you want to take your life partner on a candle light dinner in between your special vacation. It would be quite amazing if you surprise her by wearing a sober shirt, trouser and boots. So all the grooms, it's to bring in your attention that you should carry at least one pair of formal attires.
Electronic Gadgets
By electronic gadgets we do not mean that you should carry your laptops along on your honeymoon. You can take your ipods, earphones, power banks and mobile chargers.
Marriage Certificate
It is very important to carry marriage certificates because there are certain countries which have their own rules and regulation so it might happen that you have to show your marriage certificate at certain places. So kindly keep a copy of that with you.