The deep religiosity of Indians is well depicted through the numerous religious places that the country is dotted with. North India itself has some top religious destinations, five of which are discussed below. Read on to learn more.
India is a rich religious and cultural land and is thus home to various religions like Buddhism, Sikhism, Hinduism and Jainism. Each religion has its own distinct values and customs to follow. Religious places are the one where soul connects with Supreme Soul. Soul thereby gets blessed with holiness to take a step further in the path of spirituality. India has that fragrance of spirituality that dwells freely in air. Visit to these religious places to wash away sins as they are considered to be places of power and peace. Power is so profound and astonishing in religious magnitude that even small sacrifices made here yield enormous and endless results indeed. Listed below are the top 5 North Indian religious places.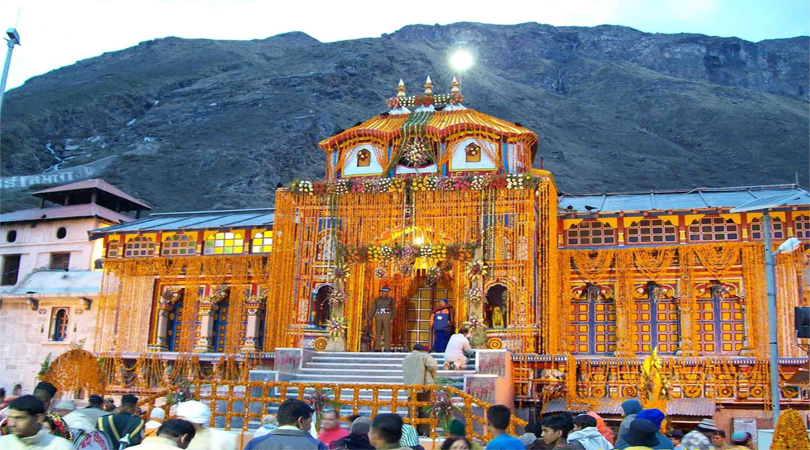 1. Chardham of Uttarakhand:-
Chardham located in Garhwal region of Uttarakhand is popularly known as Chota Chardham. These are the four abodes of four major Hindu deities. Temples usually remain closed until April after which slowly snow starts clearing making way for visitors to embark on their Yatra. The holy Yatra of the Uttarakhand Chardhams commences on auspicious day of Akshaya Tritiya in month of April/May and lasts up to Oct/Nov.
Yatra begins from Haridwar or Rishikesh from where pilgrims set out for Chardhams after taking a bath in the holy River of Ganges. Rituals performed in the evening on banks of Ganges are an alluring treat to the eyes. From there, Yatra is undertaken in the following order:
First visit to Yamunotri Dham- Abode of Goddess Yamuna,
Second visit to Gangotri Dham-Abode of Goddess Ganges,
Third visit to Kedarnath Dham- Home of Lord Shiva,
Fourth visit to Badrinath Dham- Home of Lord Vishnu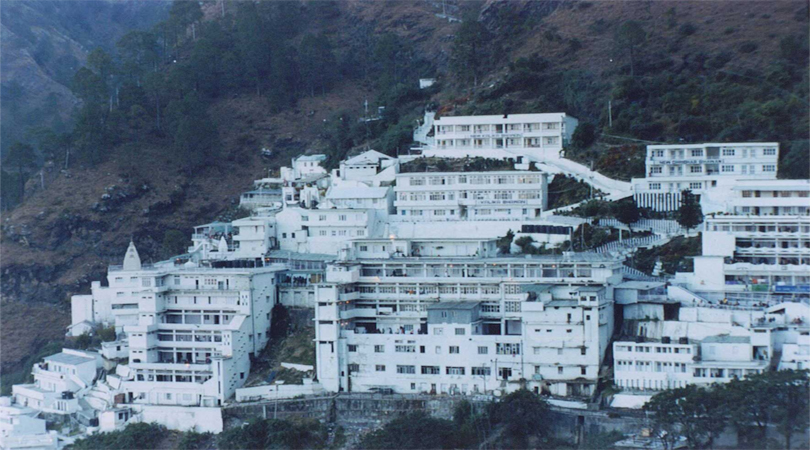 2. Vaishno Devi:-
Vaishno Devi Shrine is a holy pilgrimage site dedicated to Goddess Shakti, located in Trikuta mountain of Jammu and Kashmir at an elevation of about 5200 ft. This shrine was discovered by Shridhar Pandit, who was helped by Mata Rani in organizing a Bhandaara at his place. Mata is in the form of three Holy Pindies. This shrine is 12 Km from Katra. One can prefer to walk or take a helicopter service. It is believed Mata blesses her devotees to remain contented and enlightens them thoroughly. Also the Deity fulfills their material pursuits and moulds them in the path of righteousness. It is a very firm belief that the journey to Mata's Shrine begins only with the Call of Mata. Pindi towards the right side of devotees is Mata Maha Kali. In the centre is Mata Maha Lakshmi and on the left side is Mata Maha Saraswati. Mata has revealed herself in the Holy Cave in the form of rock which is located at the base.
3. Vrindavan:-
Vrindavan is a charming city and a real treat for mythology lovers. It is situated on the scenic banks of River Yamuna. 'Vrinda' means the basil and 'van' means forest. Lord Krishna spent most of his childhood in Vrindavan and performed Raaslila with Radha and Gopis. It is an important pilgrimage site for Hindus as one can find innumerable temples depicting the fascinating tales dating back to the ancient times of Lord Krishna.
Some of the important temples to be visited are:
ISKCON temple,
Prem Mandir,
Banke Bihari temple
4. Allahabad:-
This city is a perfect blend of ancient and modern India as it's not only an important pilgrimage site but is also immensely touched by the winds of modern change and call to developments in all sectors. The most fascinating Kumbh Mela occurs here on the banks of River Ganges. City also witnesses Sangam of River Yamuna and River Saraswati.
5. Banaras:-
Banaras is well known as Varanasi or Kashi located on the banks of River Ganges. It is a famed holy city belonging to Lord Shiva and in ancient times it was called as Shiv ki Nagari. It is considered to be one of the twelve famous Jyotirlinga pilgrimage centers. Hindus wish to be cremated here to free themselves from the ceaseless cycle of life and death. Devotees coming here make it a point to take part in all five days of Panchakroshi Parikrama. It is one of the most visited destinations of India.
So these are the top religious places of North India.