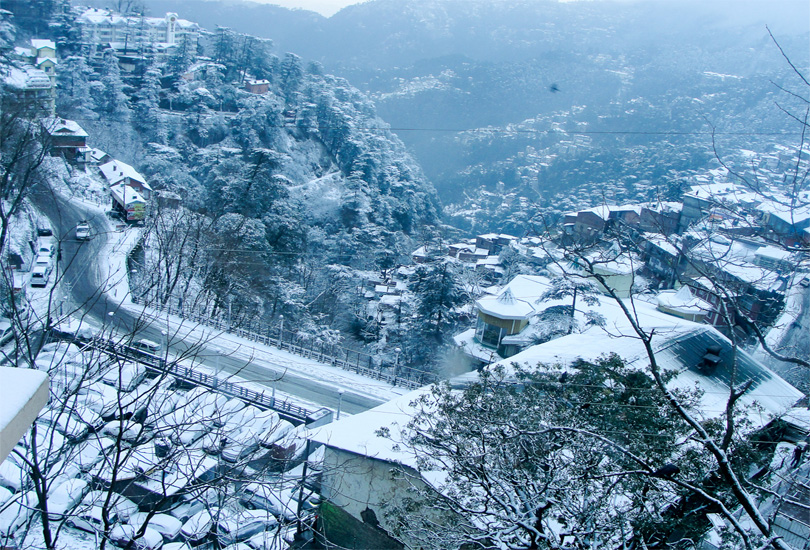 There are fewer places in the world that match the charm of India in January. With misty mornings and snow in the mountains India presents some of the best destinations in the world to visit. Even for the plain and sea beaches the conditions are perfectly temperate and favorable.
Here are 15 best destinations to visit in January in India. Take a look!
1. Auli, hill station in the north Indian state of Uttarakhand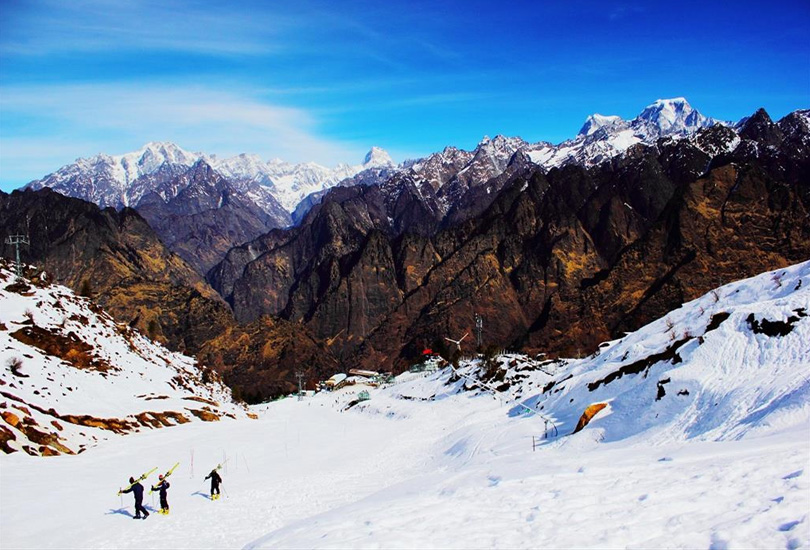 Auli looks the prettiest in January and one has to visit this place to see the true colors of nature. Adorned with snow and ladened with adventure Auli has everything awesome about it. Apart from skiing, Auli also offers the raw view of Nanda Devi range and other fine architecture of nature that includes pristine rivers and lush greenery. Auli is certainly the place to visit in North India in January.
Choose from a range of Uttarakhand tour packages that are completely customization as per your requirement. Kwani Bugyal, Trishul peak, Rudraprayag, Joshimath, and Chenab Lake are the most popular places to visit in Auli. Skiing, trekking, riding a cable are the most sought attractions in Auli.
Read more about: 
2. Kalpetta, town in the mountainous Wayanad region of Kerala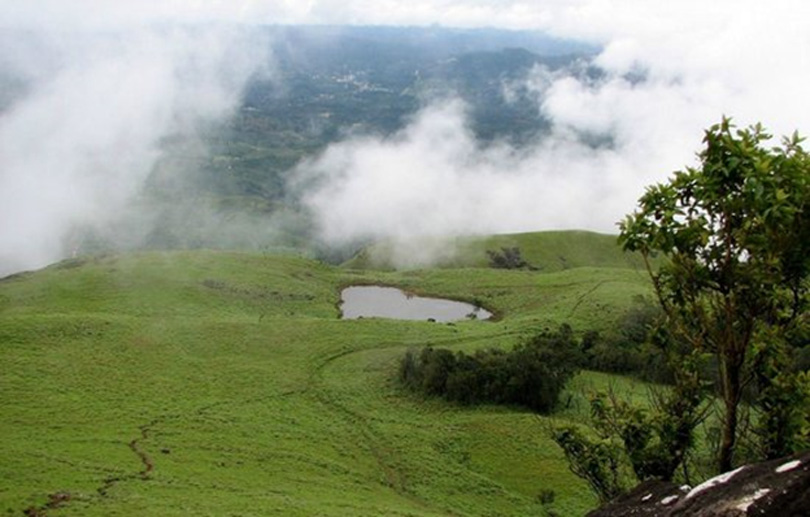 The picture-postcard town of Kalpetta is nestled in the mountainous region of Wayanad. Brimming with nature's beauty throughout the year, October – March makes the perfect time to visit Kalpetta. However, in winter season you can experience peace and tranquility in the city with admiring landscapes all around. The temperature in winters, between the months of October and March, varies from about 18 degrees Celsius to 25 degrees Celsius, pleasant enough to explore the region.
Read more about: 
3. Kabini Wildlife Sanctuary, Karnataka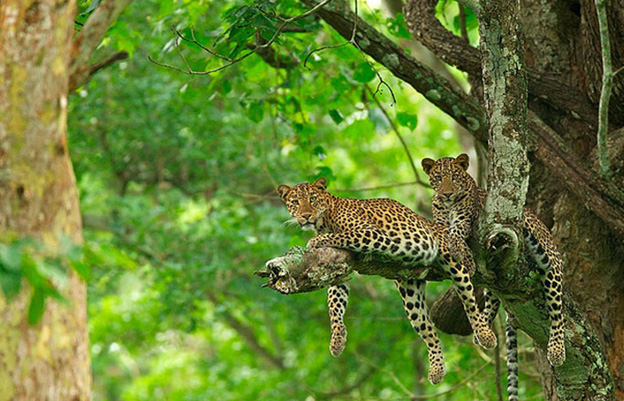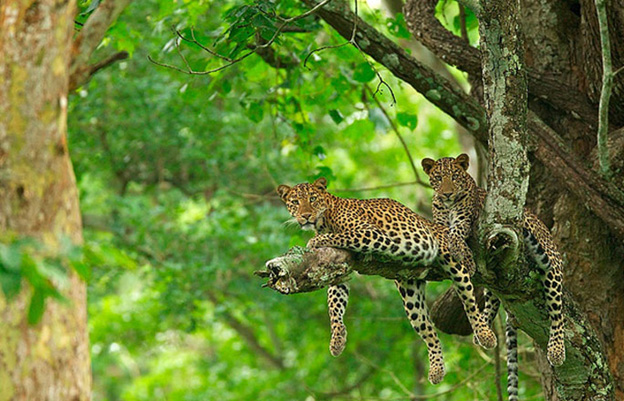 Kabini Wildlife Sanctuary is a popular tourist location in southern India. The wonderful biodiversity of the sanctuary boasts of the sighting of different kinds of animals, which include leopard, panther, sambhar, spotted deer, cheetal, panther, and close to 250 species of birds. The dam at Kabini Wildlife Sanctuary across the river near Beechanahalli is another popular tourist attraction. Best Time to Visit Kabini Wildlife Sanctuary is from October to May.
Read more about: 
4. Khajuraho, Madhya Pradesh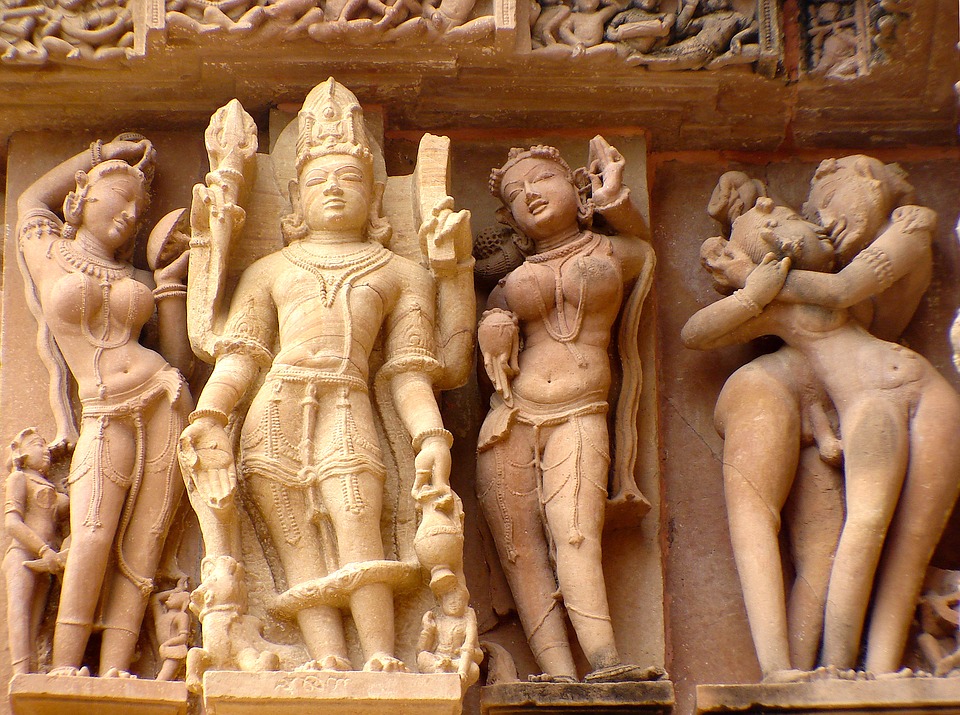 A UNESCO World Heritage Site, Khajuraho temples are renowned all over the world for explicit depictions of sensitive subjects around human body and sex. The unified temple complexes of Khajuraho have paintings and carvings that display erotic depictions on all the temple walls.
Today the number of temples stand at 20 which once numbers around 80 when constructed in the 12th century AD. The temples, today, still stand strong today and are visited by art, history and cultural enthusiasts from around the world. The temperatures around January hovers between 9-25 degrees Celsius and makes for a popular place to visit in January in India.
Read more about: 
5. Ooty, hill station in the state of Tamil Nadu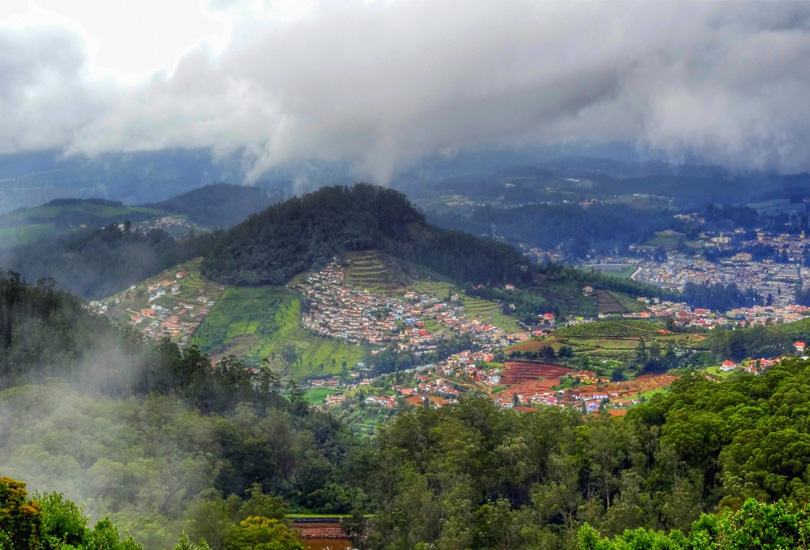 Ooty is the Queen of Hill Stations located in Tamil Nadu. Another popular destination for tourists in South India and one of the best destination to visit in January, Ooty is endowed with lots of greenery nestled in hills and mists. Rose Garden, the Botanical gardens, the tea plantations, and buildings from colonial era are some of the must-visit attractions in Ooty. It is one of the top honeymoon destinations.
Read more about: 
6. Diu, Diu Island, India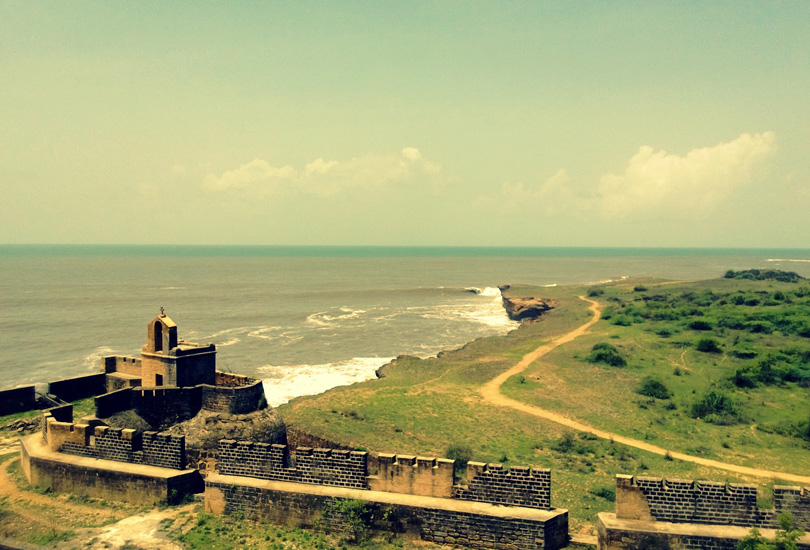 Diu is one of the most frequented places in West India located off the coastal part of India. This quick escape is perfect to get away from the bustling everyday life. Portuguese influence can be easily spotted in the art, architecture, food, and culture of Diu. It's one of the best places to visit in January in India.
Read more about: 
7. Amber Fort, Amer, Rajasthan, India
Located in Amer district of Rajasthan, Amer Fort is spread over an area of 4 square kilometres, 11 kilometres from Jaipur, the capital of Rajasthan. The fort is located on the hilltop and offers a panoramic view of the city from the top. During winter Amer becomes an ideal place to travel.
Read more about: 
8. Delhi, India's capital territory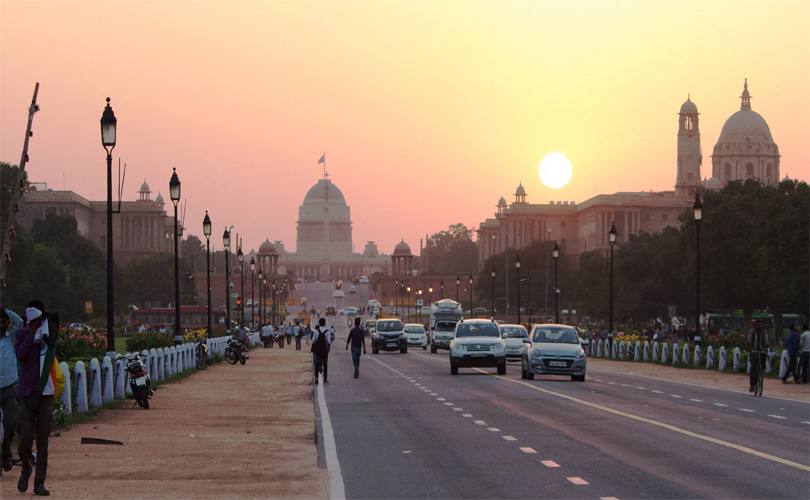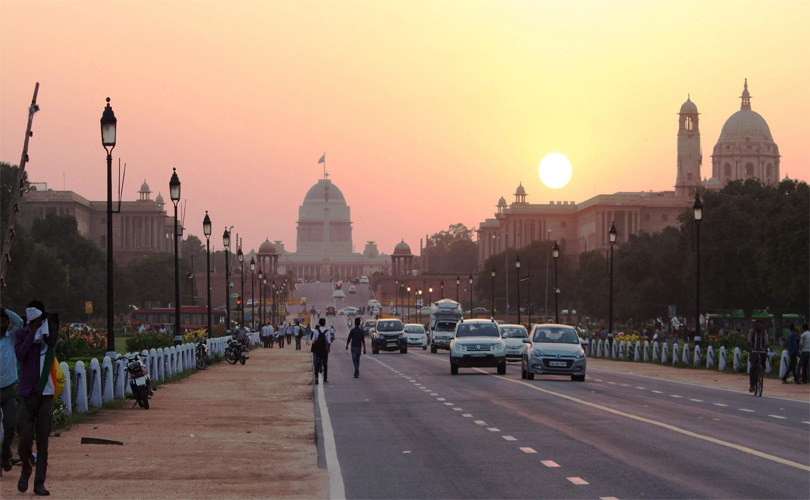 The national capital is known for its winter season. No wonder why Delhi is one of the 15 destinations to visit in January in India. With all the Mughal architecture up for sighting, and pleasant weather around, you can easily move around the national capital territory hassle free. Make it a point to travel to Delhi in winter.
Read more about: 
9. Jaipur, capital of India's Rajasthan state

The pink city is another of the best destinations to visit in January in India. Don't forget to attend Jaipur Literature Festival, it is a major literature festival held in India and sees eminent figures from the field of literature visiting the festival. Hawa Mahal, Amer Fort religious, Jantar Mantar, Chokhi Dhani, and Birla Mandir are among the most popular tourist places in Jaipur. Attend Bikaner camel fair in Bikaner located at a distance of 335 km from Jaipur.
[Book Jaipur tour packages]
10. Kutch, district of Gujarat state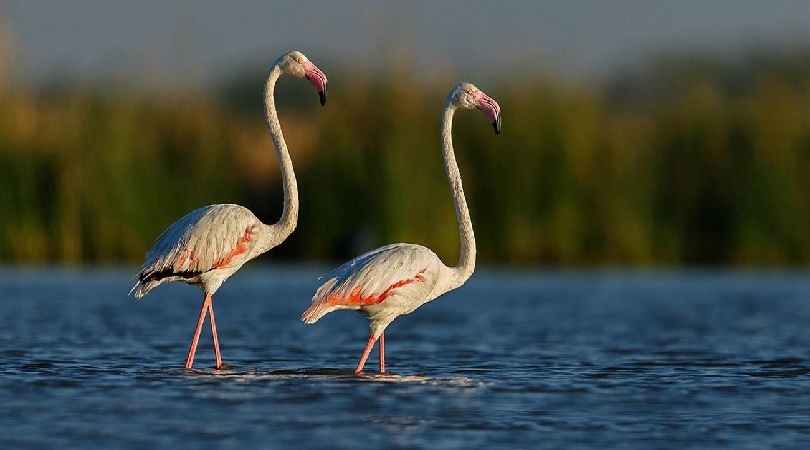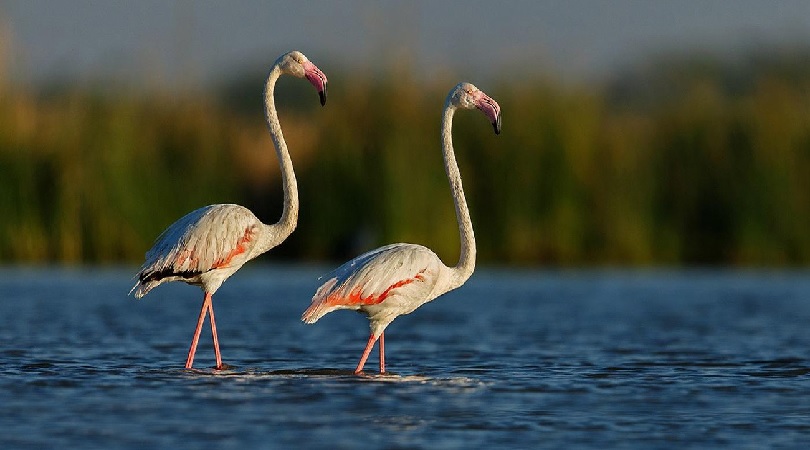 Kutch is an exciting place to visit in India in January. The land of the white desert in India is a major crowd puller for tourists. During January one can see migratory birds flocking to the cold desert region. Rann Utsav and International Kite Festivals act as the primary allure for people who hold an interest in culture and festival. Rann of Kutch, Centre for Desert and Ocean, Darbargadh, Kachchh Museum, Wildlife Sanctuary, and Aaina Mahal are some of the popular places to visit in Kutch.
Plan a stay in the eco-resorts and homestays, visit beautiful beaches, visit- Nirona, Nakhatrana, Khavda, Bhujodi and Ajrakhpur, Dhordo and Hodka- villages popular for handicraft, there's a lot to do in Kutch in January.
Read more about: 
11. Goa, state in western India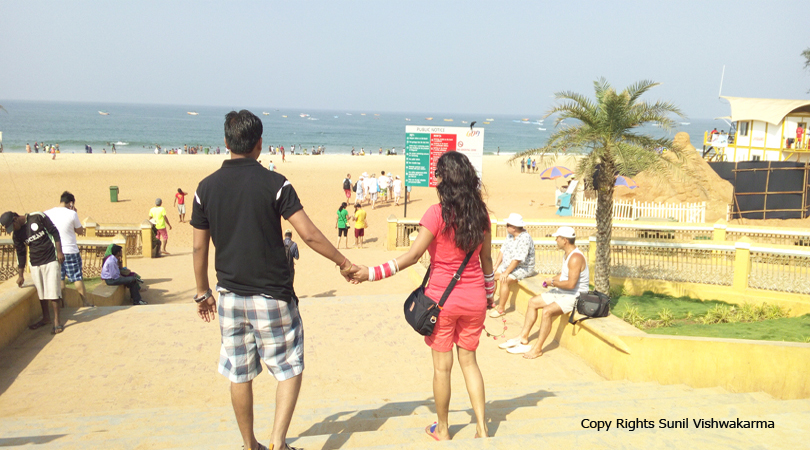 With temperature staying between 25°C and 31°C, the climate of Goa perfect for travelers during winter. While beaches bathe in glorious sunlight, tourists throng the place in large numbers. For that matter, winter is an ideal time to plan a sightseeing excursion in Goa. GO and take up adventure water sports, it's fun to be in Goa during this time of the year. Average low temperature stays around 20°C at night.
Read more about: 
12. Munnar, hill station in Kerala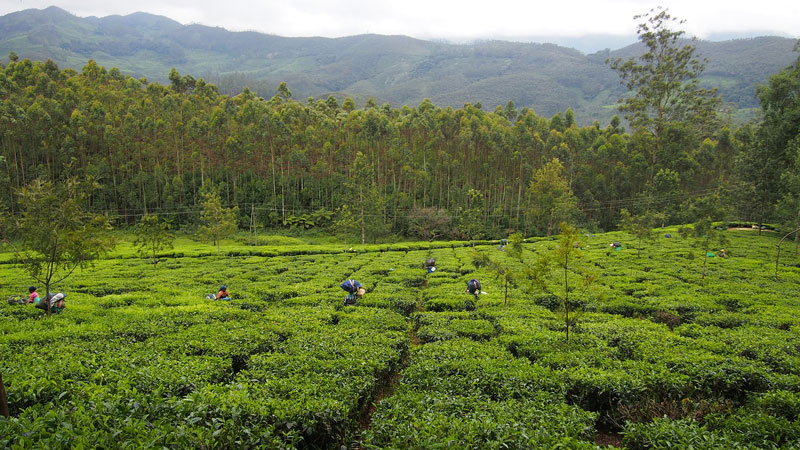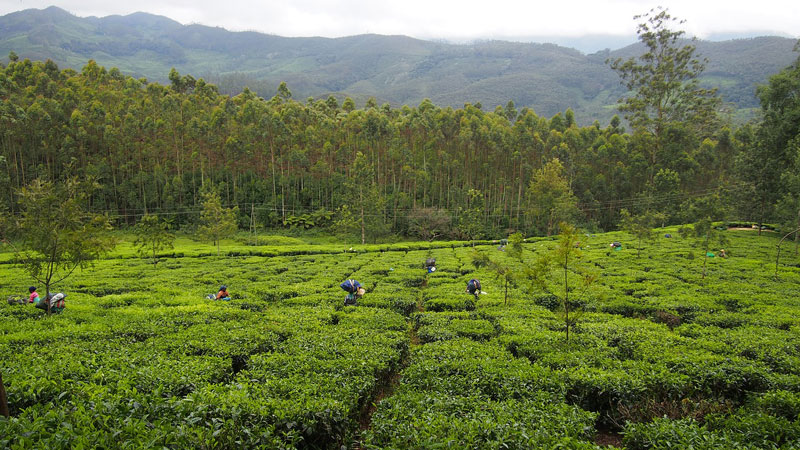 Munnar, along with Allepey and Thekkady, make the gorgeous trio for people visiting South India. Kolukkumalai Tea Estate, Mattupetty Dam, Lock Heart Gap, Anamudi Peak, and Alappuzha Lighthouse are some of the places of interest nearby. You can take boat tours, watch Kathakali dance, leisure cruise on the Periyar, enjoy the bullock cart ride, go range hiking, shop for spices, and ride a majestic elephant. There are plenty of things to do in and around Munnar.
Read more about: 
13. Puducherry, a union territory of India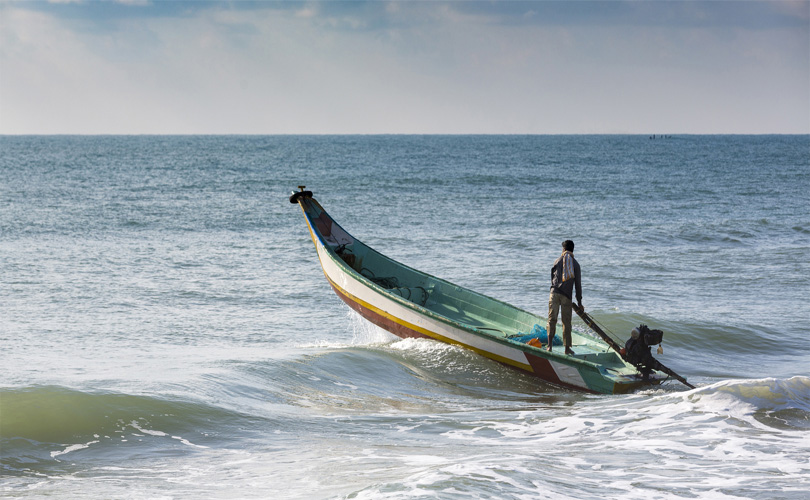 Planning a trip to Puducherry means you can experience the best of nature of the French tradition and colors in India. Pondicherry in December is pleasant and the wonderful climate of the place means it is certainly one of the best places in India to celebrate the new year in. Basilica of the Sacred Heart of Jesus, Immaculate Conception Cathedral, Pondicherry Museum, and Puducherry Museum are some of the best places to visit in Puducherry.
Read more about: 
14. Udaipur, the capital of the Mewar Kingdom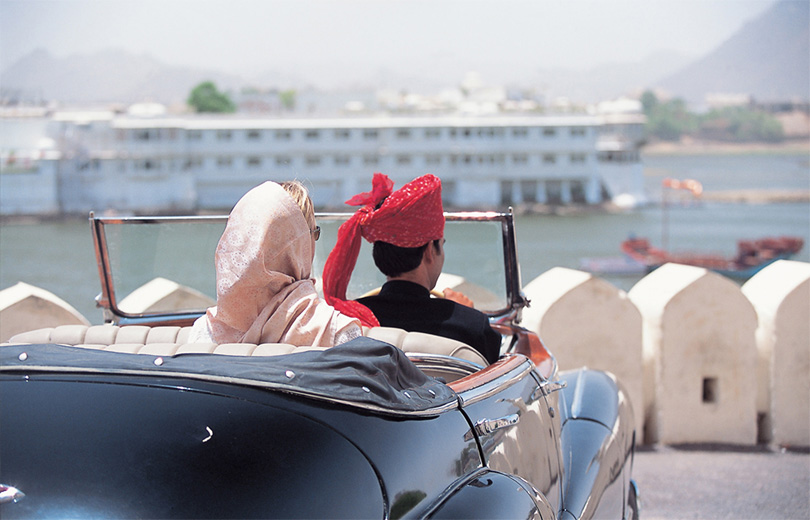 Also known as the City of Lakes, Udaipur is a romantic destination in India. The city, one of the most popular in Rajasthan is dotted with marvelous palaces and heritage buildings, most of which have been converted into luxurious hotels and resorts. Udaipur becomes special in winter with the weather becoming even more pleasant and perfect to plan an outing. City Palace, Jag Mandir, Jagdish Temple, Monsoon Palace, and Lake Pichola are some of the popular places of attraction in Udaipur in January.
Read more about: 
15. Hampi, Karnataka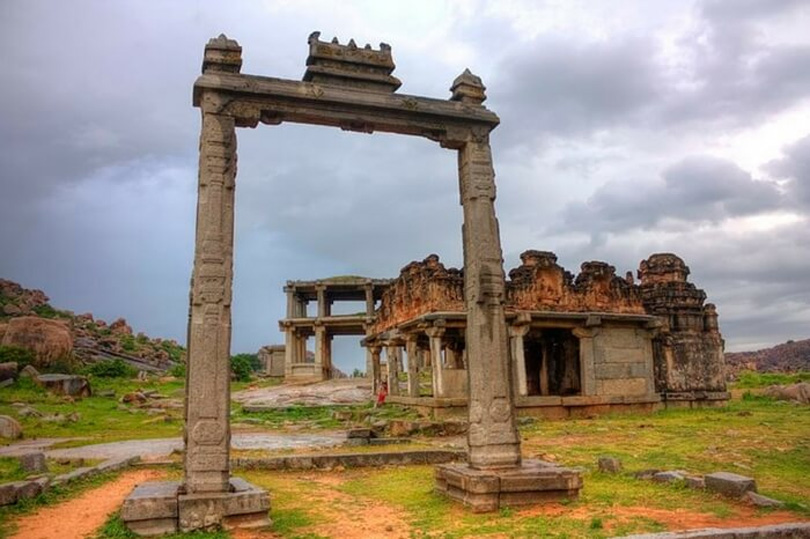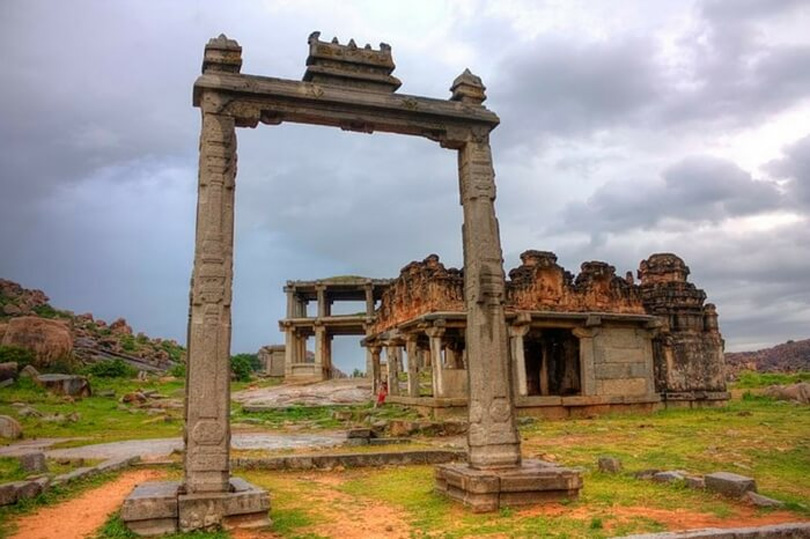 http://d27k8xmh3cuzik.cloudfront.net/wp-content/uploads/2016/12/Hampi-Utsav-21.jpg
Traveling to Hampi means you get to travel back in time. The wonderful city of ruins in Karnataka is known for its archeological marvels. In the month of January, Hampi Mahotsav is a global event organized in Hampi which attracts tourists from all over the world. Virupaksha Temple, Matanga Hill, Vitthala Temple, and Hazara Rama Temple are the popular tourist attractions in Hampi that one must not miss.