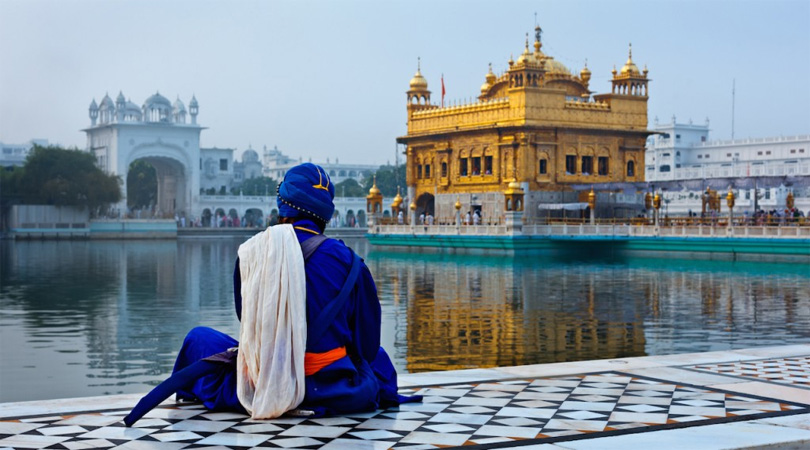 Being the land of diversity, India has seen a beautiful history. It is home to several beautiful religions, cultures and empires. All of these have left their mark over this beautiful land. Most of the rulers from different cities of India have built some historical sites to leave their impression on time. India is full of such historical sites and many of which have been declared as World Heritage Sites by UNESCO. If you are a student of history and want to discover the splendor of India, visit the popular historical places that allow you enjoying a trip to ancient India. An Architectural marvel of these charming historical attractions is simply going to amaze you.
Some of the best historical sites in India are–
Dravidian Monuments, Hampi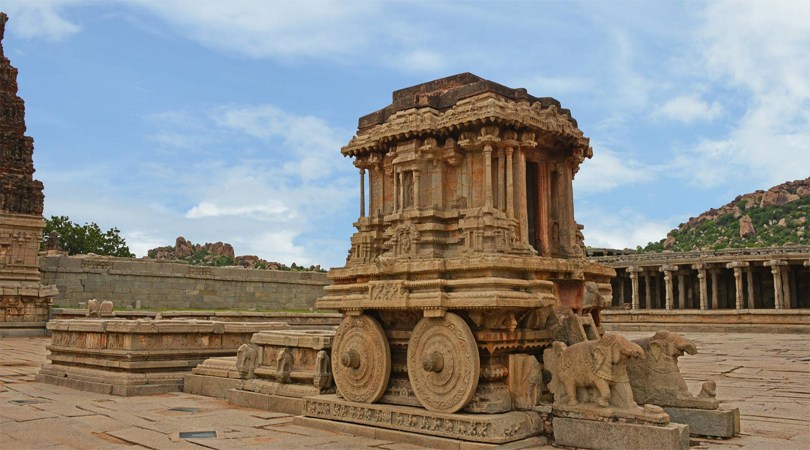 Dotted with hills and valleys, Hampi holds the evocative ruins of magnificent Dravidian monuments, one of the most famous historical sites in India. It is comprised of 500 plus monuments, including stunning temples, basements of palaces, and remnants of aquatic structures, antique market streets, royal pavilions, bastions, royal platforms, treasury architectures and several other places to visit. Even in its ruined state, the place appeals thousands of tourists to explore its historical significance.
Read more about:
Mahabodhi Temple, Bodh Gaya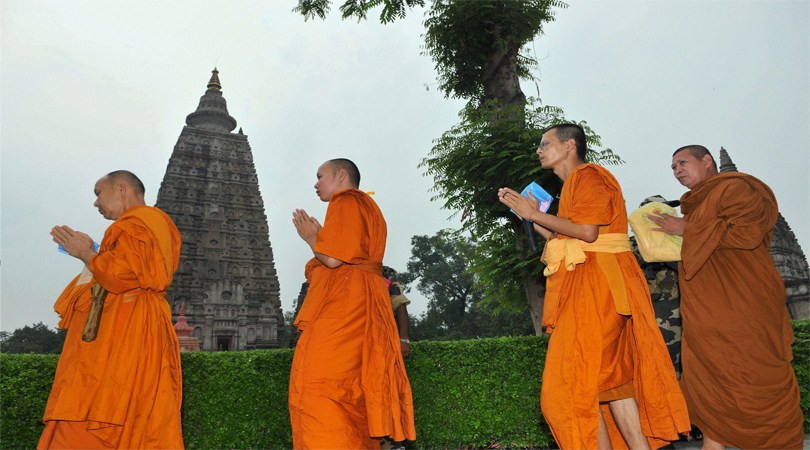 Mahabodhi Temple enjoys great religious and historical connection with the origin of Buddhism. It is also popular as Great Awakening Temple and is supposed to be one of the ancient and most significant shrines for Buddhists in India. The temple houses a Mahabodhi Tree, a Buddha Stupa and a monastery named Bodhimanda Vihara. The temple attracts a number of travelers from all over the world.
User Interest:
Taj Mahal, Agra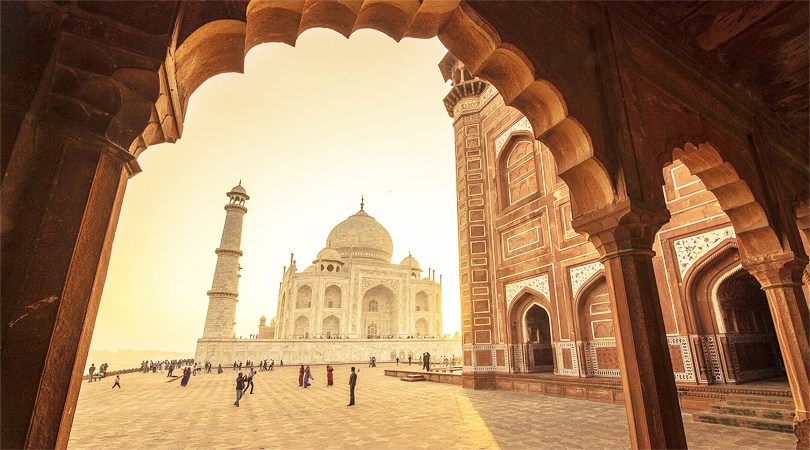 No monument in the world has ever been so striking due to being a symbol of love as Taj Mahal in Agra is. One of the ' Seven Wonders of the World' and most popular historical sites in India, Taj Mahal is more beautiful than the abode of a fairy. Sited on the banks of River Yamuna, it is a tomb built by the Mughal emperor Shah Jahan in the memory of his queen Mumtaz Mahal. It took a time of 22 years in the completion of this monument. In full moon, the monument appears more gorgeous and its reflection in river Yamuna creates an amazing view.
You might be interested:
Khajuraho Temples, Khajuraho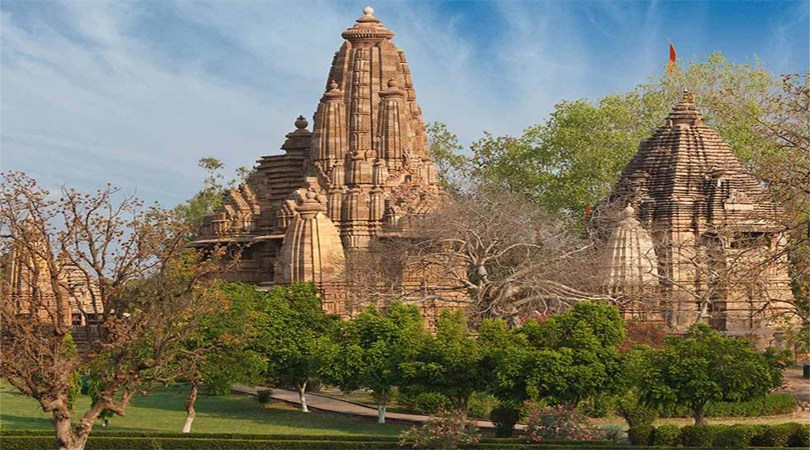 Khajuraho Temples are the unique gift of love from India to the world. This is a UNESCO world heritage site that stands as a proof of origin of Kama Sutra in India. The temples are devoted to Shiva, Vishnu, and Jain patriarch. Constructed with a unique pattern of art and structural opulence, this beautiful archaeological site brilliantly reminds the creative era of India through erotica. Spread over 21 km of landscape, it features 85 temples, including 20 temples based on erotica. Most of these temples are built using hard river sandstone and demonstrates expertly carved sculptures usually sensual and sexually apparent. It is an ultimate place to explore creativity & innovation.
Read more about:
Ajanta & Ellora Caves, Aurangabad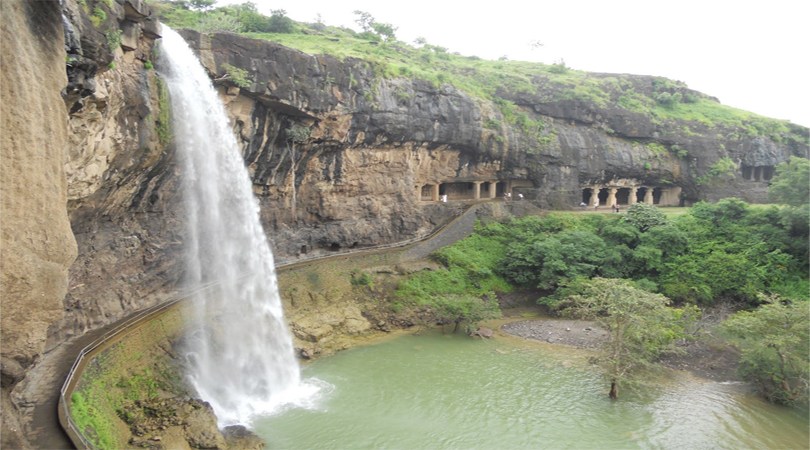 Ajanta & Ellora Caves are World Heritage Sites and famous historical monuments in India that are brilliantly carved to create a heavy influence of religion on their all aspects. In Ellora, there are 34 caves of 6th to 11th centuries AD and in Ajanta, there are 29 caves of 2nd century BC to 6th century AD. Ajanta caves are full of paintings and sculptures that revolve around the Buddhism and all incidents of Buddha's life. Ellora caves are famous in their architectural brilliance. One of the greatest things about the caves is that they are built using hammer and chisel.
Victoria Memorial, Kolkata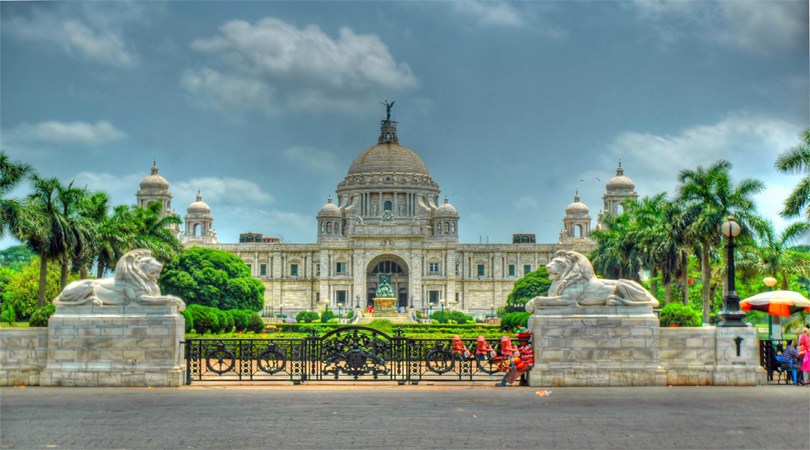 Victoria Memorial is an amazingly built large marble building in India, which is located in the capital city of West Bengal – Kolkata. Dedicated to Queen Victoria, this historical site is one of the greatest tourist attractions of the state. Presently, it serves as a museum and displays a great selection of manuscripts, paintings and sculptures of the British era. Spread over 64 acres of land, the memorial was founded in the year 1921.
Check it out:
Hawa Mahal, Jaipur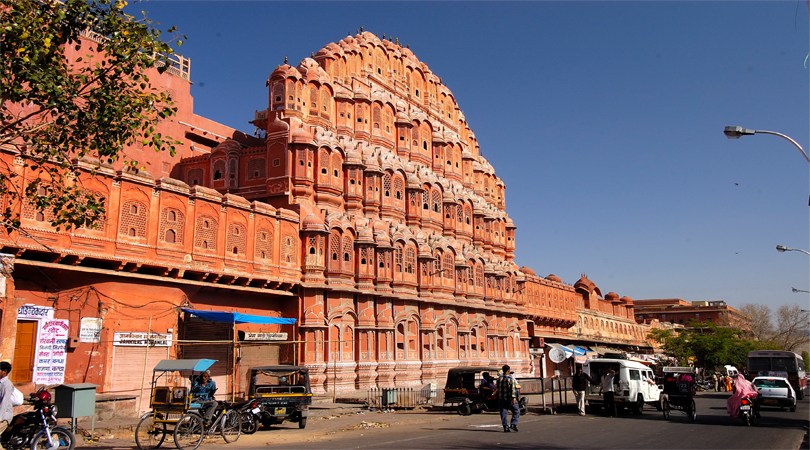 Hawa Mahal literally means 'Palace of Winds'. Situated in the heart of 'Pink City of India', it is a pyramid shape 5-story palace that is constructed using red and pink sandstone. The palace was built by Maharaja Sawai Pratap Singh so the women of royal families can enjoy the street activities while invisible from outside. It is one of the most popular attractions of Rajasthan.
Read more about: 
Harmandir Sahib(Golden Temple), Amritsar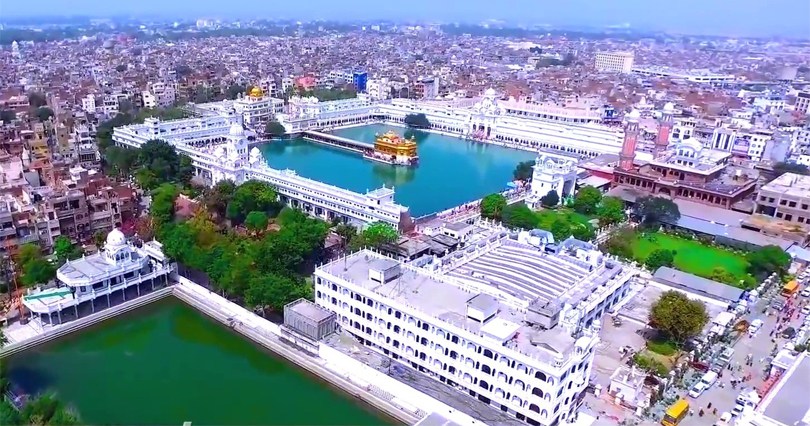 Popularly referred as the 'Golden Temple', Harmandir Sahib is the holiest religious place for Sikhs. Comprised of an amazing architectural, this holy site was founded by the 4th Sikh guru, Guru Ram Das in the year 1574. After the foundation, the construction work of the Gurudwara was followed by the fifth and the sixth guru of Sikhs. However, the present structure of Golden Temple was rebuilt by Jassa Singh Ahluwalia in 1764 with the help of other Sikh federations.
Read more about: